Considered by Rolling Stone to be the biggest pop star from Mali, guitarist and composer Habib Koité has been called the biggest pop star in West Africa. He'll perform at City Winery in Manhattan on Sunday, November 13, presented by World Music Institute.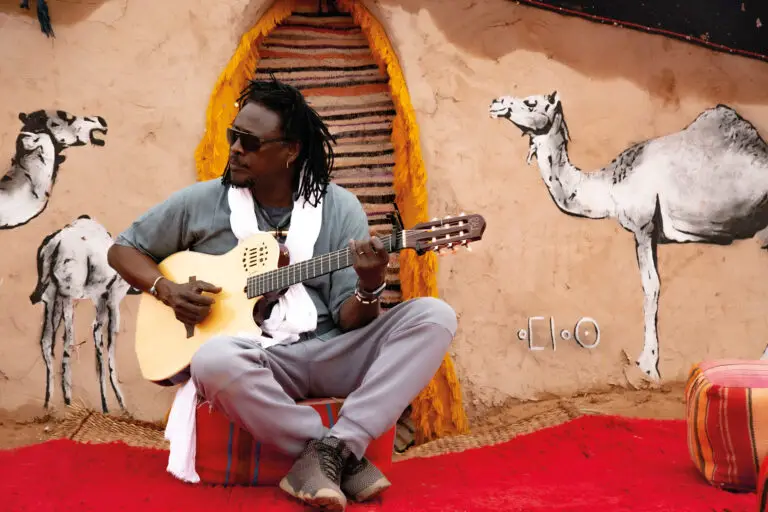 Hailing from the musically prolific West African nation of Mali, Habib Koité is a modern-day troubadour descended from a noble line of griots, from whom he inherited his passion for music. His grandfather played the kamele n'goni – a traditional string instrument associated with the legendary hunters from the Wassoulou region of Mali.
Koité is perhaps best known for his danssa doso, a unique blend of local rhythms with traditional hunter's music, and often plays his guitar on open strings in the style of a n'goni. His latest studio album Kharifa, released in 2019, was recorded in Bamako and is rich with the musical traditions and instruments of his country.
Founded in 1985 as a not-for-profit, World Music Institute (WMI) has served as one of the leading presenters of world music and dance within the United States. WMI is committed to presenting the best in traditional and contemporary music and dance from around the world with the goal of inspiring wonder for the world's rich cultural traditions, promoting awareness and appreciation and encouraging cross-cultural dialog and exchange. WMI presents at venues throughout the city and depends on both public and private funding to accomplish its mission. 
The show on November 13 starts at 8pm, with doors at 6pm. Tickets are $30-45, available here.