Indie rockers Yo La Tengo will return to the stage of Bowery Ballroom for an eight-night run during Hanukkah, starting December 18.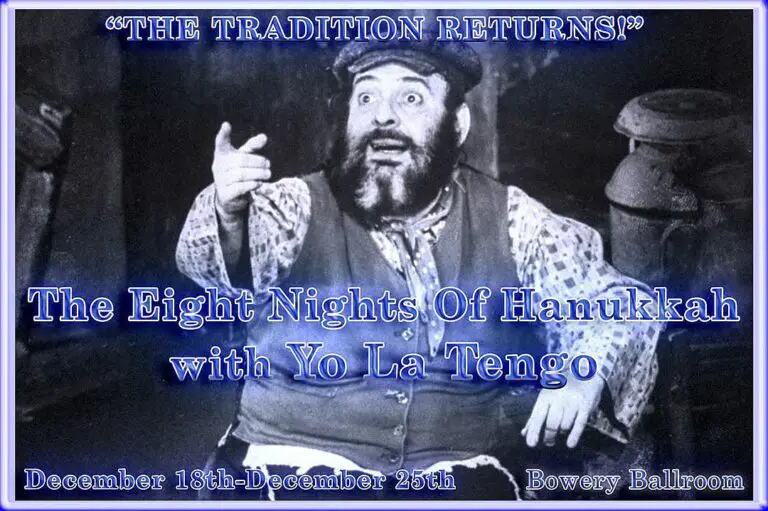 The band noted on Instagram, "Yup, we're going to be back at the Bowery Ballroom this year to play all eight nights of Hanukkah." They'll aim to not repeat a single song over the eight nights, as well as have an unannounced opening band and comedian joining them for each night's show. Additionally, the run of shows benefit a charity of Yo La Tengo's choosing.
The series of shows began in 2001 in their hometown of Hoboken, NJ at Maxwell's, then took a break when the venue closed in 2012. The tradition was renewed in 2017 at Bowery Ballroom and has continued each year since, with the 2020 event liverstreamed due to the Covid pandemic.
Tickets are now on sale.