Snail Mail opened up a highly anticipated show at The Brooklyn Mirage on Oct. 3. The band, an indie rock project started by Lindsey Jordan, opened for the trilogy of Baltimore-based acts. The group warmed up the crowd for JPEGMAFIA and the main act, hardcore band Turnstile.
As the remnants of Hurricane Ian descended upon the open-air venue, a sizable crowd huddled together to keep warm. Decked out in ponchos and raincoats, the crowd didn't let the bad weather deter them from Snail Mail's set.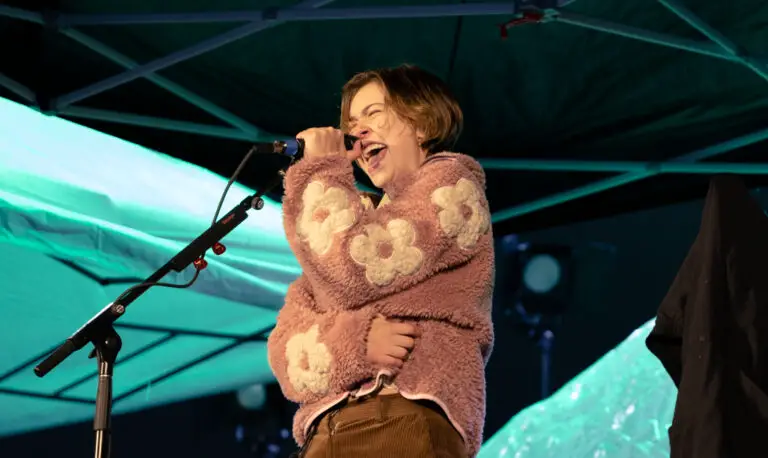 In an effort to preserve the equipment on stage, the band was forced to perform under tents. Though the circumstances were far from ideal, they didn't let the environment affect the quality of the performance.
Snail Mail performed a carefully curated mix of songs, including "Pristine" and "Heat Wave," two standouts from their first album, Lush. The band mixed in many songs from their critically acclaimed sophomore album, Valentine, most notably performing "Valentine" and "Ben Franklin.: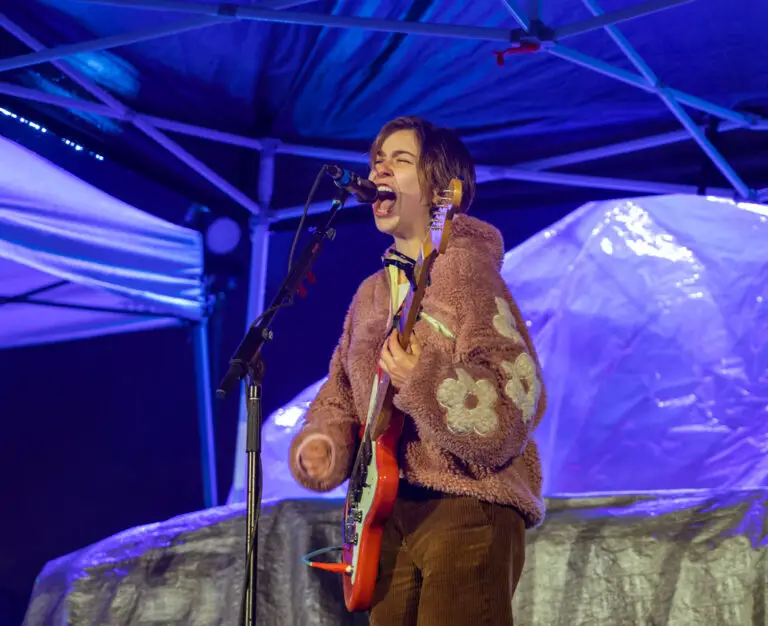 Valentine is the highly anticipated follow-up to 2018's Lush, which Jordan released at just 17 years old. Now at 22, Jordan has gained much more life experience. She's able to dive deeply into life-altering experiences, ranging from navigating life-altering success, a painful breakup, and 6 weeks in treatment.
We look forward to Snail Mail's continued growth as the band matures and hope that the next time they perform in New York, they'll be able to do so without the constriction of a tent. Listen to our favorite song off of Valentine, "Ben Franklin" here and enjoy the photo recap of the show below.