One of the best Grateful Dead tribute/cover bands out there today, Joe Russo's Almost Dead (JRAD) has announced they'll celebrate 10 years with a performance where it all began, at Brooklyn Bowl in Williamsburg, Brooklyn on January 26. They'll follow up that intimate show with a three-night weekend at The Capitol Theatre in Port Chester January 27-29.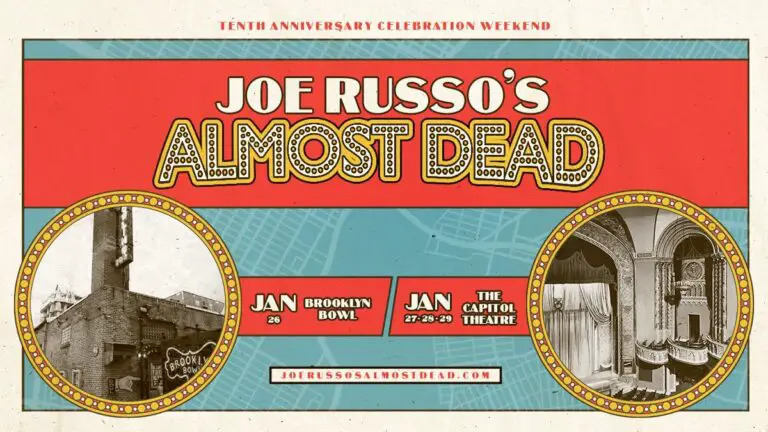 The band first performed on January 26, 2013, with a lineup of drummer Joe Russo, Ween's bassist Dave Dreiwitz, keyboardist Marco Benevento, guitarist and vocalist Scott Metzger, and guitarist and vocalist Tom Hamilton. Part of Freaks Ball XIII, JRAD was pulled together after the Dean Ween Group pulled out, leading to Russo bringing together four musicians he had played with over the years, leading to the formation of Joe Russo's Almost Dead. Later that year, they played The Capitol Theatre on December 27, 2013, their second ever show.
JRAD have made their presence known from coast-to-coast, with shows at Red Rocks, festivals across the country, and regular appearances throughout New York State.
Tickets for JRAD's 10th anniversary shows go on sale to the general public this Friday, October 7 at 10 a.m. ET. Presales takes place on Thursday with details available here.