After a successful inaugural year in 2021, Pine Barrens Jam is set to return in 2022. Billed as a "festival for Long Island, by Long Island," the music festival will take place on August 20, once again at Blue Point Brewing in Patchogue. Pine Barrens Jam seeks to highlight everything Long Island has to offer and features a lineup that features entirely Long Island-based bands and artists.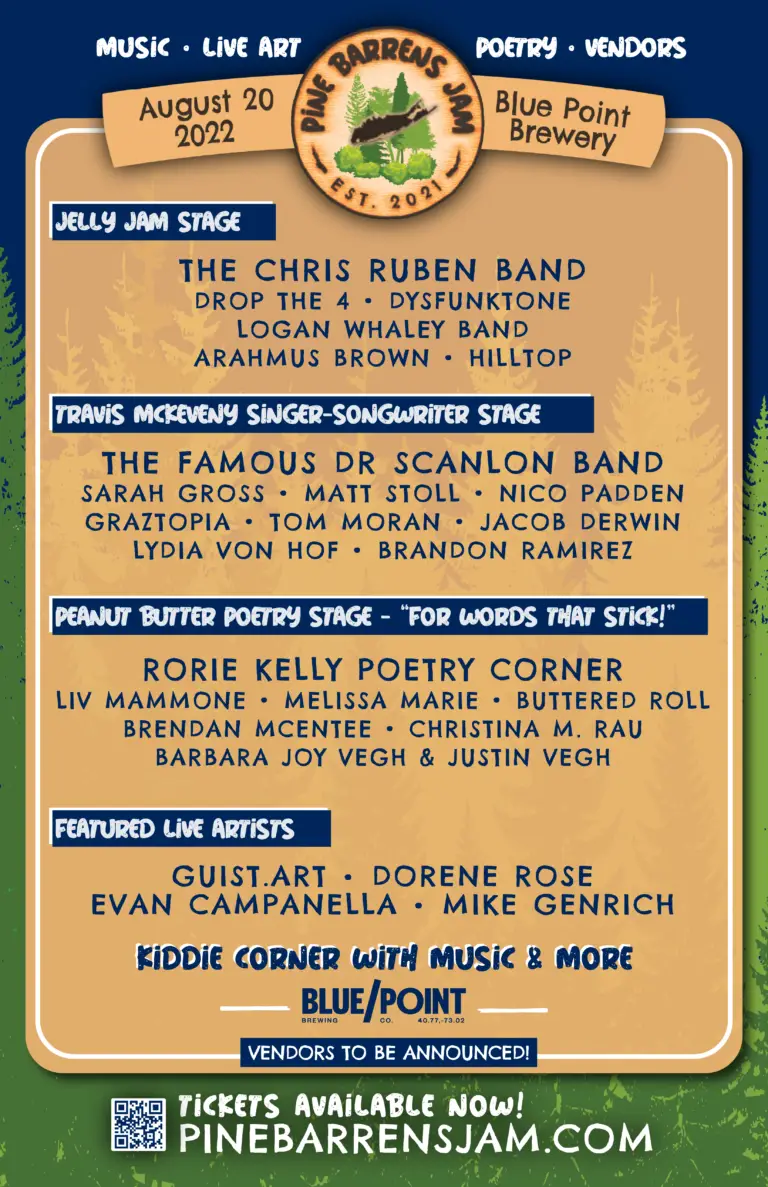 This year's headliner on the Jelly Jam Stage will be high-energy funk-rock group The Chris Ruben Band, along with fellow Pine Barrens Jam alums Dysfunktone and Drop The 4. The event also features an acoustic stage set to be named in honor of Long Island native and late songwriter Travis McKeveny, with The Famous Doctor Scanlon Band set to headline a lineup of local original songwriters there.
General Admission tickets are $40 and the VIP package is $65. (Children under the age of 5 do not need a ticket to attend.) Pine Barrens Jam has also teamed up with another local festival, STATTfest, to create a Double Fest Pass for $55. This special pass gives ticket holders access to both Pine Barrens Jam and STATTfest on September 24 at The Salt Shack in Babylon. All tickets can be purchased through pinebarrensjam.com.
The event prides itself on its grassroots nature, fueled by a dedicated team of volunteers. Those interested in helping out Pine Barrens Jam and getting involved as a volunteer or local business sponsors looking to donate services or goods, reach out to Executive Director Nick Balzano at pinebarrensjam@gmail.com.