Born in the 80's, Christian heavy metal band Stryper is back and touring in full force. They recently made a stop in at The L in Horseheads on July 24 in support of their "Calling on you Tour 2022," in front of a packed house.
The current lineup consists of lead vocalist/guitar player and original founding member Michael Sweet, Oz Fox (guitar), Perry Richardson (bass) and Robert Sweet (drums.) Since their beginning the band has produced a amazing 14 albums and a strong following worldwide.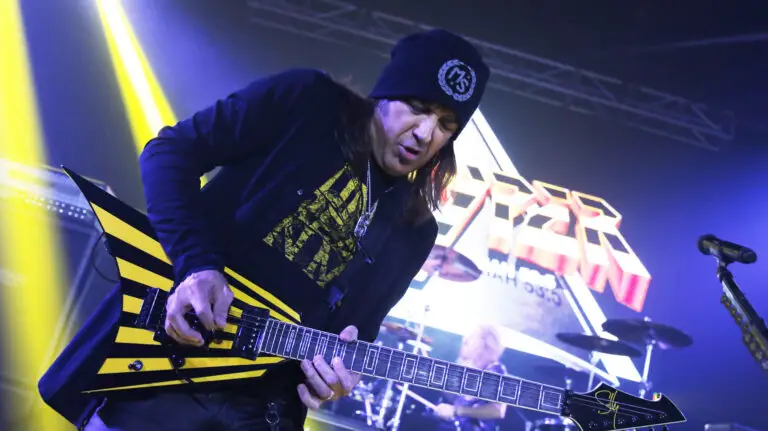 Before the show, NYS Music had a chance to Interview lead singer and founding member Michael Sweet via phone as they made their way from the previous nights show in Pennsylvania to New York.
Charlie Berch: So where did you guys play last night (Sat. July 23rd)?
Michael Sweet: We played at Jergel's Rhythm Grille in Warrendale, PA. It was a great night, great crowd. We last played their in 2019.
CB: Doing some research on you guys we found a good article about how you struggle at times cause the Heavy Metal community doesnt really embrace you like they should and the religious side doesn't embrace you like they should cause your just "too much"for them. How do you find balance between the two?
MS: We don't really try to balance it we just do what we do. It just comes natural, we're not trying to fit into any "club"or "group" or anything we just kinda write and record, create and perform the music we love and everything falls into place, and obviously the lyrical content and the message is real too us. We all have a deep faith and its a very real thing for us. Thats why we're not accepted by both sides, from the Christian side the mainstream side, you know cause we're just different. I just think that they really dont know how to think about the way Stryper goes about things. And its been like that from the very beginning and its still like that. Things have gotten better in some ways and worse in other ways but it doesn't stop us from us doing what we're hear to do.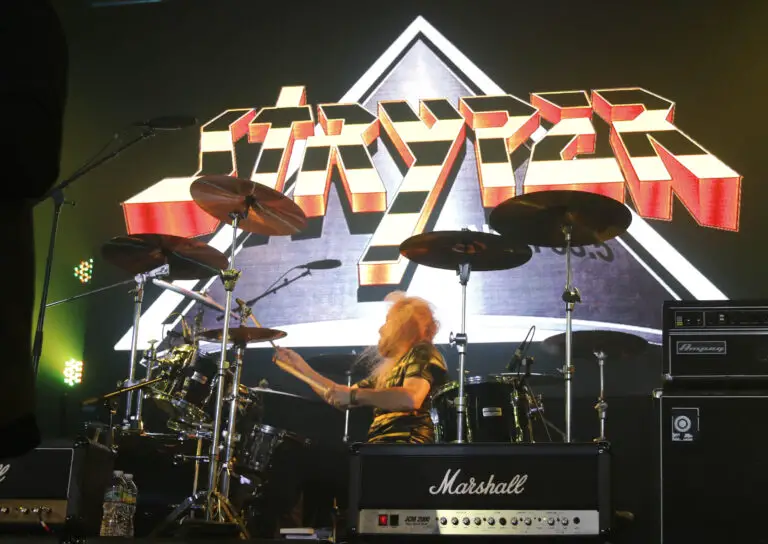 CB: Do you guys ever run into situations where you try book shows with other bands but your so different that you have a hard time finding bands to play with?
MS: Well you know, sometimes it is. I mean we're one of those bands that would love to go out and open for bands like Judas Priest or Iron Maiden, and I feel like we would fit right in but unfortunately I don't think that's recognized often because of what and who we sing about. I think we get written off alot because of that. They'd say things like "Oh, it's those Christian guys again." People assume we're going to be one way but when you come see Stryper perform its a rock show. And it's like going see Van Halen or Judas Priest or any other band like that. But again our lyrical content is just different from their's but in the end we're a band, a rock band, we put on a show, and its loud and aggressive and lot of fun. It's not a weird experience and I think some people think it might be and its not. But we'd love to fit right in with those bands but we continue doing what we do and thats why we go out and headline on our own. Do tours and ground runs all the time and fly dates and get opening bands for us and its a different band every night. We used to tour back in the day with bands like White Lion, Hurricane, TNT, Loudness, so many different bands that we performed with that opened for us we'd always figure out a way to work it out and go out and tour in one way or another weather its on our own or weather its played festivals for other bands we've done it all and it works out.
CB: The venue you're headed to – The L in Horseheads – the other night had Lita Ford and we mentioned to one of their techs that you guys were coming and he said to be prepared for one of the best live shows we will ever see and that you guys will rock this place, so we just wanted to pass that nice compliment on.
MS: Well thats amazing, 'cause you know thats interesting cause we hear that from time to time. People that have seen alot of bands but they came and saw us and they felt like that we was one of the best live shows they have seen. That's what I mean, I think people have these expectations that they think its going to be one way you know like us coming in sitting on stools and pulling out Bibles preaching to people and they dont expect it to be a rock show, and thats what it is – a rock show!!