Alternative station WEQX will be creating a "Free-QX" library outside the station, allowing the community to borrow the many records the station gets in every day.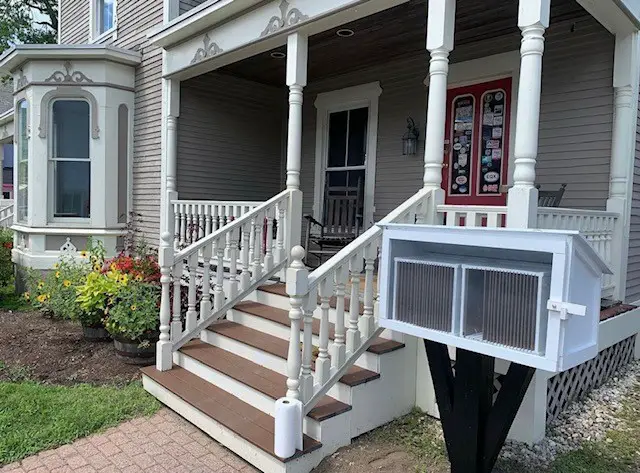 102.7 WEQX has been on air since November 14, 1984. The independently owned radio station broadcasts out of a house in Manchester, Vermont. At 50,000 watts, it is the strongest commercial FM radio signal in southern Vermont, and reaches well into Upstate New York, Massachusetts and New Hampshire.
The idea came from Jeff Morad, who is the program director, Morning Show host, and host of the Jam N' Toast specialty show.
Free-QX came to me when I was driving around, and saw one of those little free libraries where people can take and leave books. I thought that this would also be fun with records. We have a lot of music that comes through EQX, and we are always dreaming up ways to connect with the local community.
The Free-QX structure is outside the radio station, which has been at 161 Elm Street in the Historic Depot District since 1984. The official unveiling will be at EQX's Parking Lot Party, from 4-7 P.M. on August 4, which took a several-year hiatus due to the pandemic.
The structure will also have an inventive solar-powered fan system to help maintain the records, tapes, CDs, and more that may be shared. EQX is all about sharing music, so it was a perfect idea to implement.
Some cool thing the station does is every Sunday on EQXposure they share new music from a variety of local artists and beyond to an ever-expanding audience. Make sure to tune in every Sunday from 7-9 P.M. to listen!