Dead Meat, a Nyack-based Grateful Dead tribute act, is currently in the middle of its own "Days Between" celebration. The band is on a four-show tour throughout New York, with a promise to play 80 songs between them in honor of Dead guitarist's Jerry Garcia's upcoming 80th birthday. The tour is set to conclude at Garcia's in Port Chester this Friday, August 5.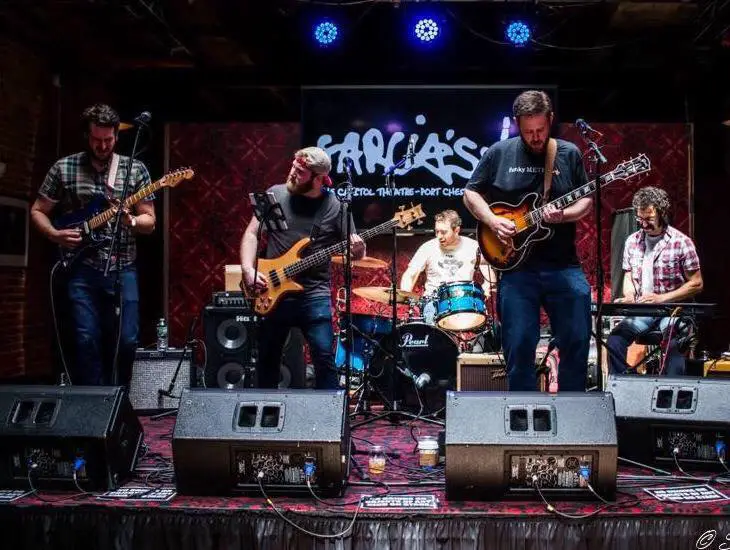 This tribute to the late guitar legend began on July 22 at Kensico Dam Plaza in Westchester County. The opening featured songs like "Here Comes Sunshine," "Sugar Magnolia" and "Truckin'" to open. They followed this up with a unique sequence of "China Cat Sunflower" >"Playing In the Band" >"I Know You Rider" > "Playing in the Band." Other gigs included stops at Brooklyn Bowl in New York City and the band's hometown of Nyack with a performance at  Memorial Park for a free Hudson River-side concert. 
Dead Meat is a five-piece band known for its moving harmonies and ripping jams that features Dan Rappaport on bass and vocals, Tom Clancey on guitar and vocals, Stephen Jordan on guitar and vocals, Ryan Liatsis on keys, guitars and vocals, and Kevin Weinberger on drums. 
For more information on the band and upcoming shows, visit deadmeatband.com