Acclaimed indie star Lucy Dacus played Central Park's SummerStage in New York City as part of the final leg of her ongoing Home Video Tour on Thursday July 21, 2022. She played with support from indie rock band, Hop Along. Lucy last headlined New York in November of 2021 for three sold-out shows at Brooklyn Steel, following the release of her critically acclaimed third studio album, Home Video.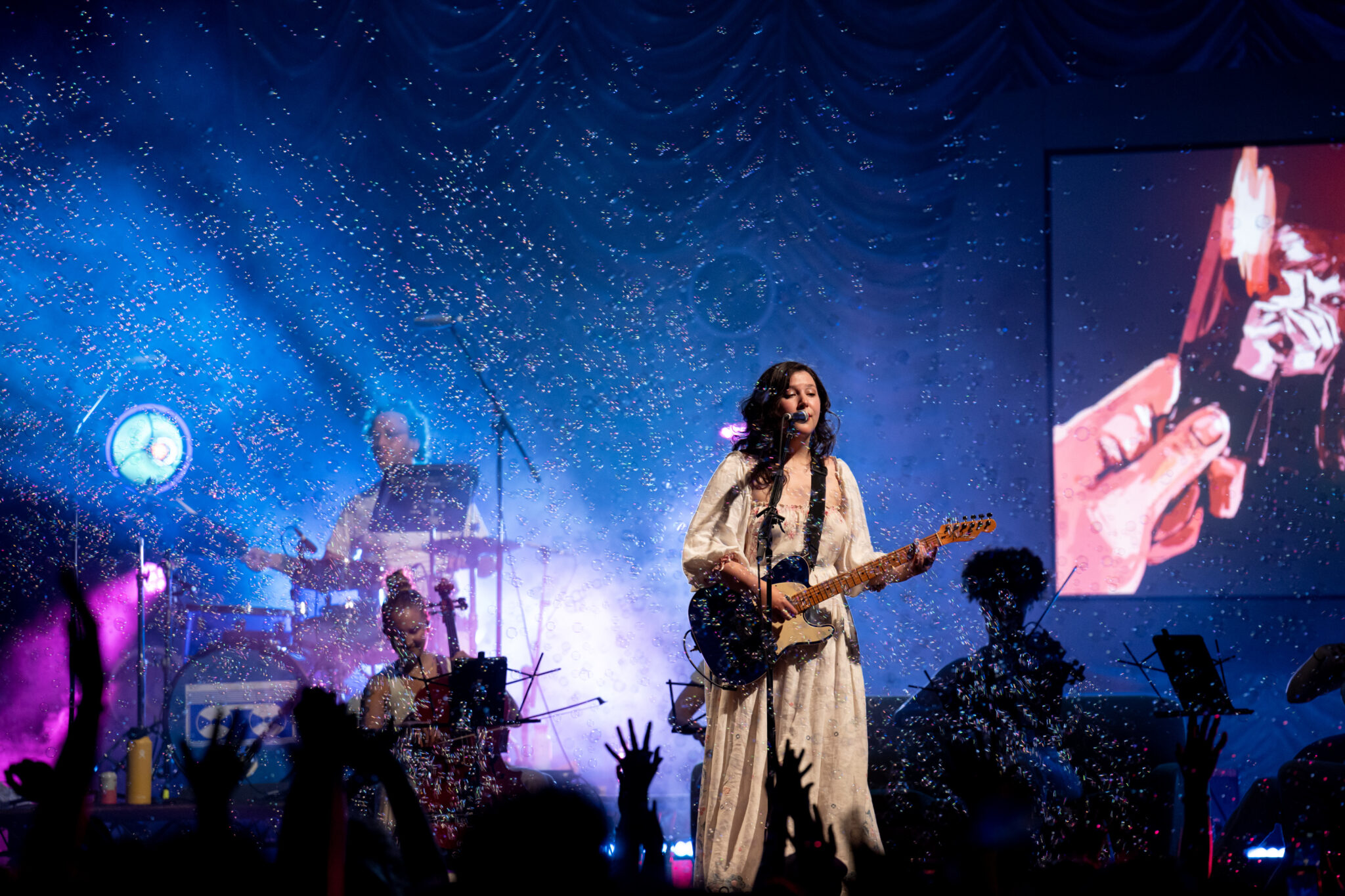 Dacus also recently joined Phoebe Bridgers onstage at Forest Hills Stadium in June. Known for her lyrical depth and often heartbreaking narratives, Lucy Dacus has become a phenomenon in the indie scene. Her return to New York comes hot on the heels of her Spotify Singles release just a few days before, which included a cover of Cher's "Believe."
The day began with sweltering New York City heat and humidity, scattered thunderstorms, and heavy showers in the early afternoon. Fans who had lined up in the early morning endured some rain and heat, but were rewarded with spots near the front of the barricades. As the venue filled up, the crowd's anticipation rose, frequently cheering at random intervals whenever they felt the need to express their excitement. Security and event staff worked hard to distribute bottled water and spray mist over the crowd to cool them down, which drew yet more cheers.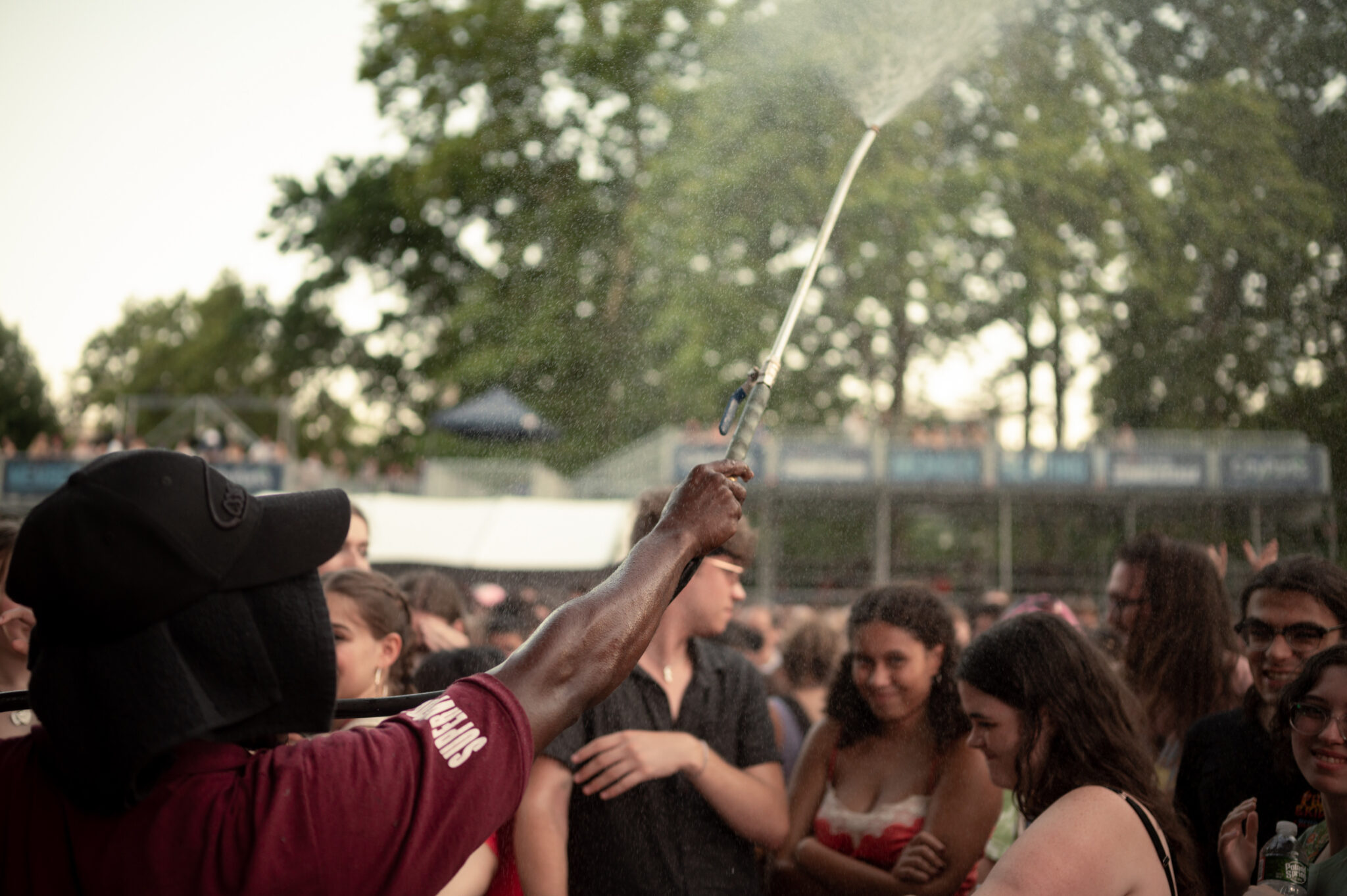 Hop Along opened the evening, playing their energetic rock set as the sun lowered and the shadows of Central Park lengthened. The heat didn't seem to slow their performance down, and the night gradually grew less hot as they played. The band played several tracks from their three-album catalog and a cover of Tears for Fears' "Everybody Wants to Rule the World."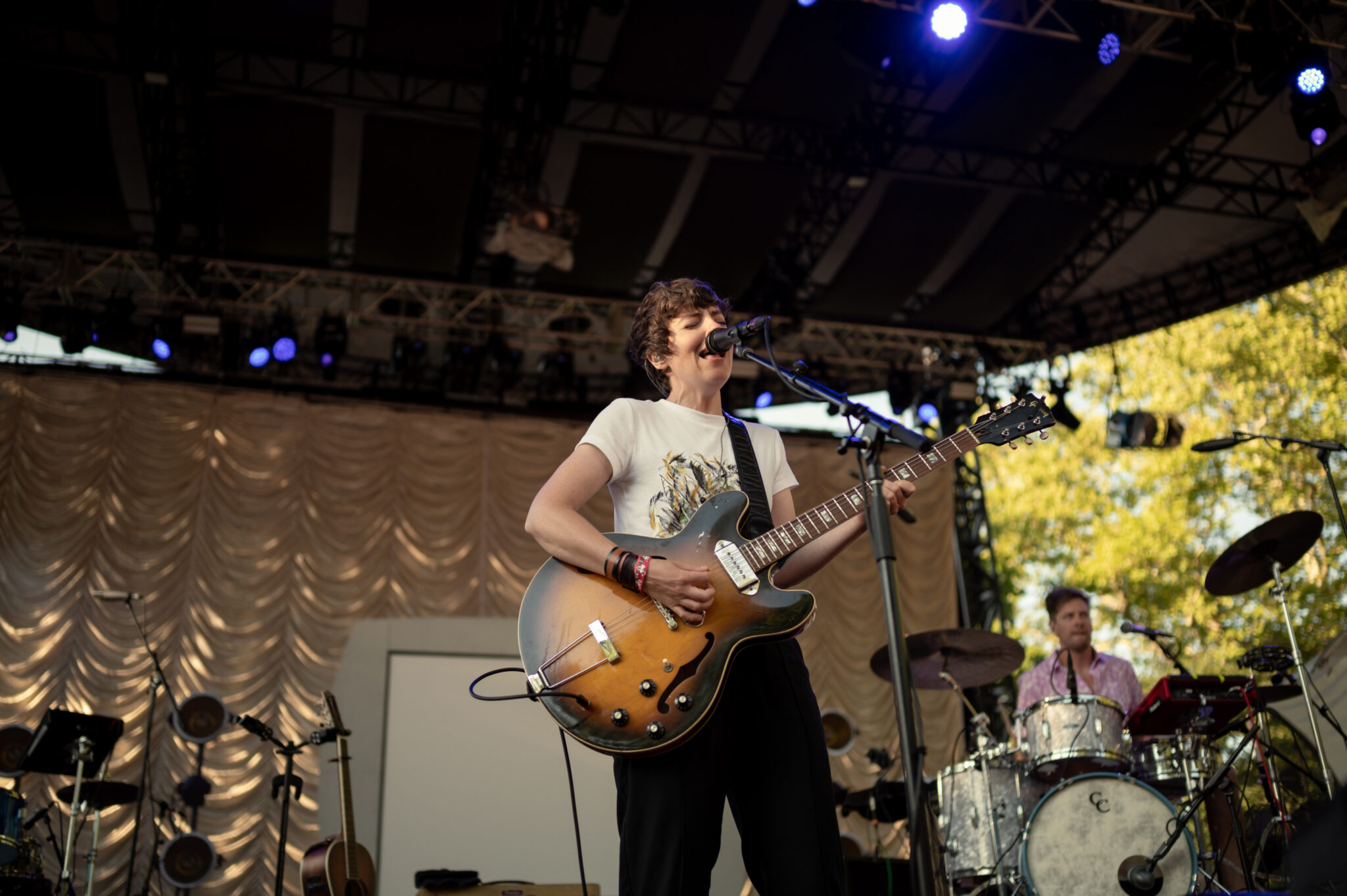 Hop Along walked off the stage to enthralled applause as golden hour approached. The crowd reveled in the cooling shade as the sun lowered and Lucy's set approached.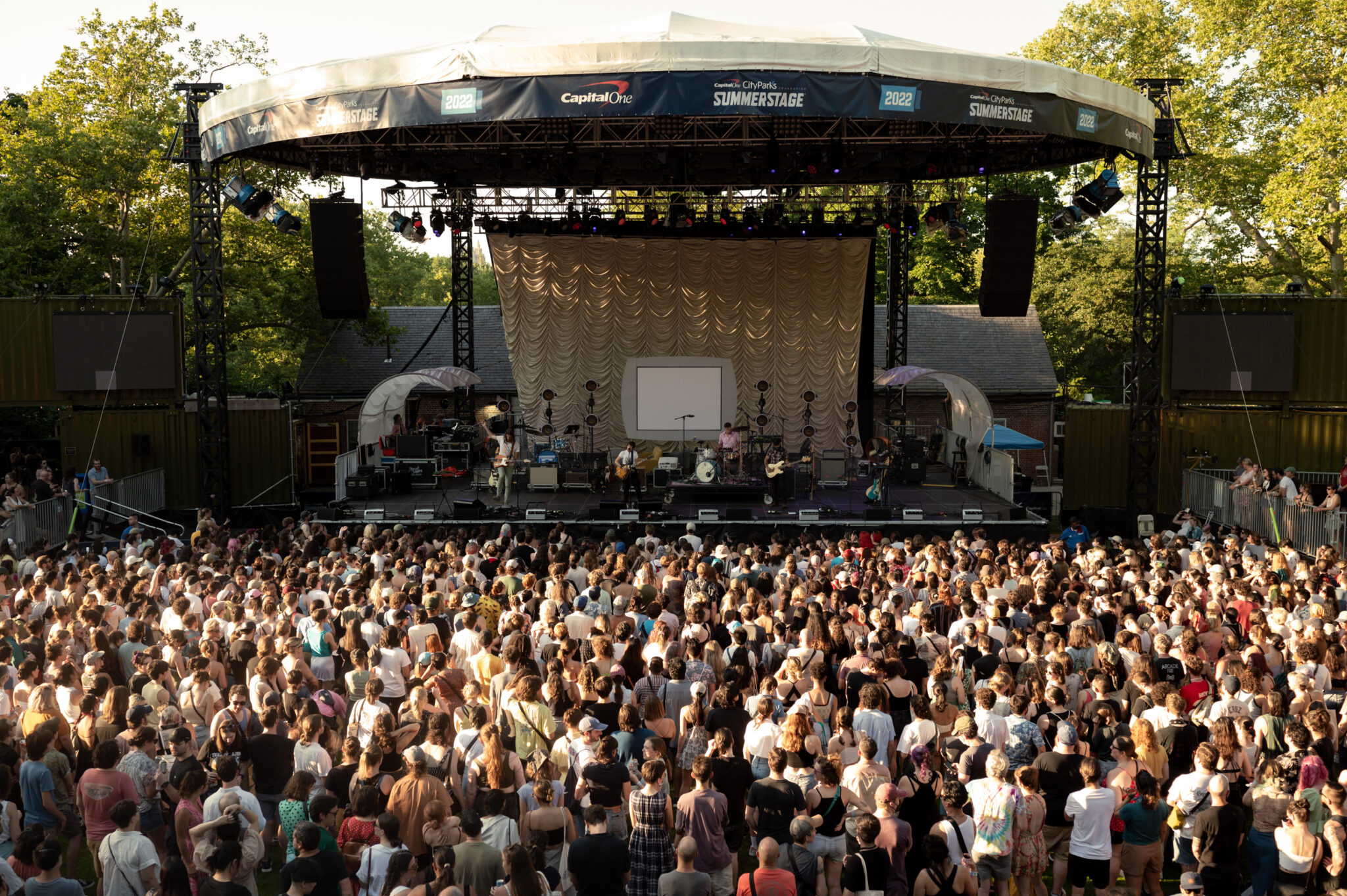 With the last few moments of sunset at hand, Lucy Dacus took the stage to a booming chorus of cheers. In addition to her regular ensemble band, most of the set was accompanied by strings. Lucy mentioned that her older records included tracks with strings, and she was excited to bring them to the show.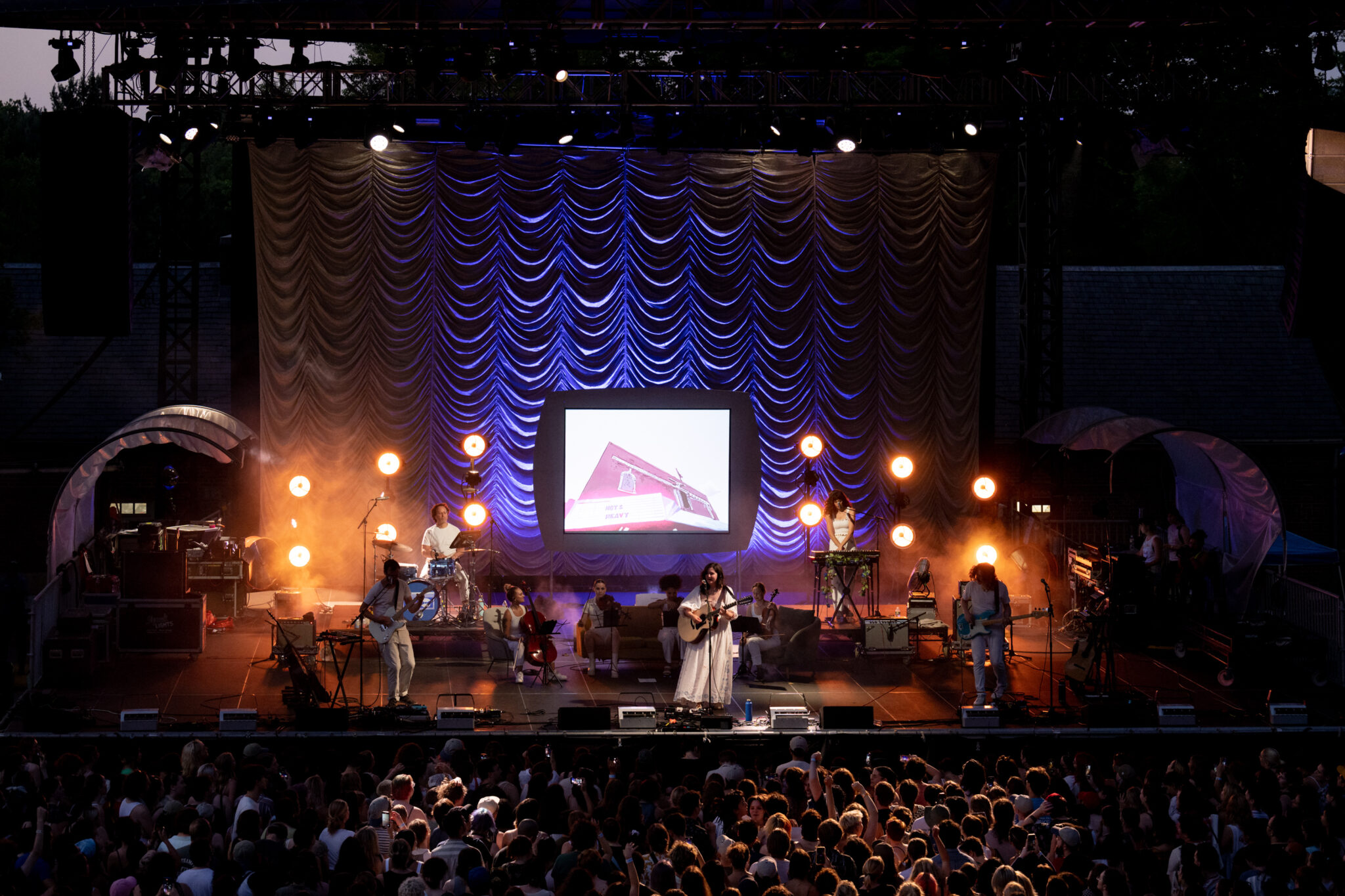 Lucy's set had a false start when a crowd member required brief medical attention. She stopped the song and patiently waited. She praised the crowd for giving space for staff to help out and playfully posed for the photographers. After getting a thumbs up from the crowd, she got right back into it, and restarted the opening song.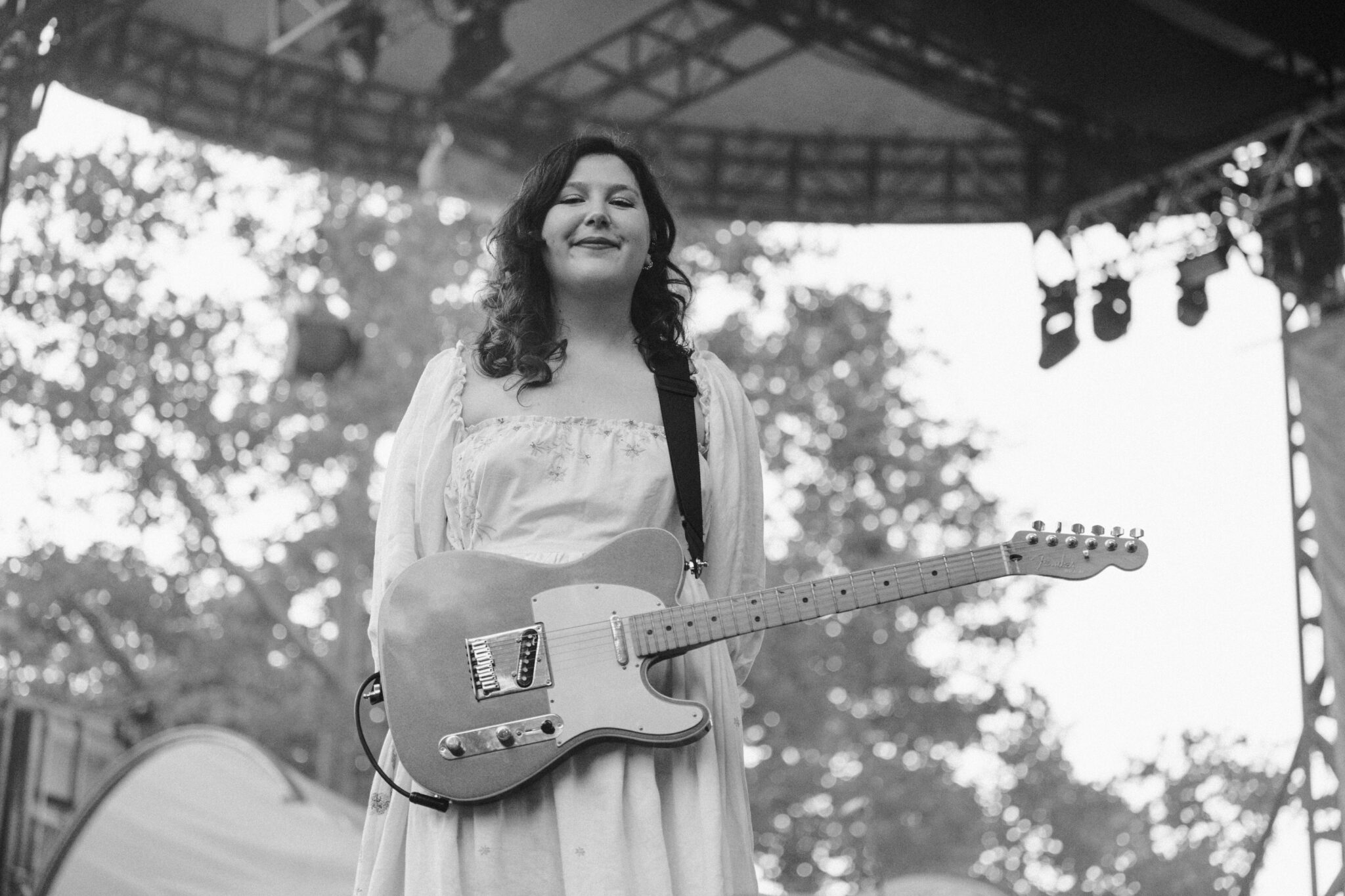 She opened with "Triple Dog Dare," followed by "Addictions" and the hit single "Hot & Heavy" from her latest full-length album.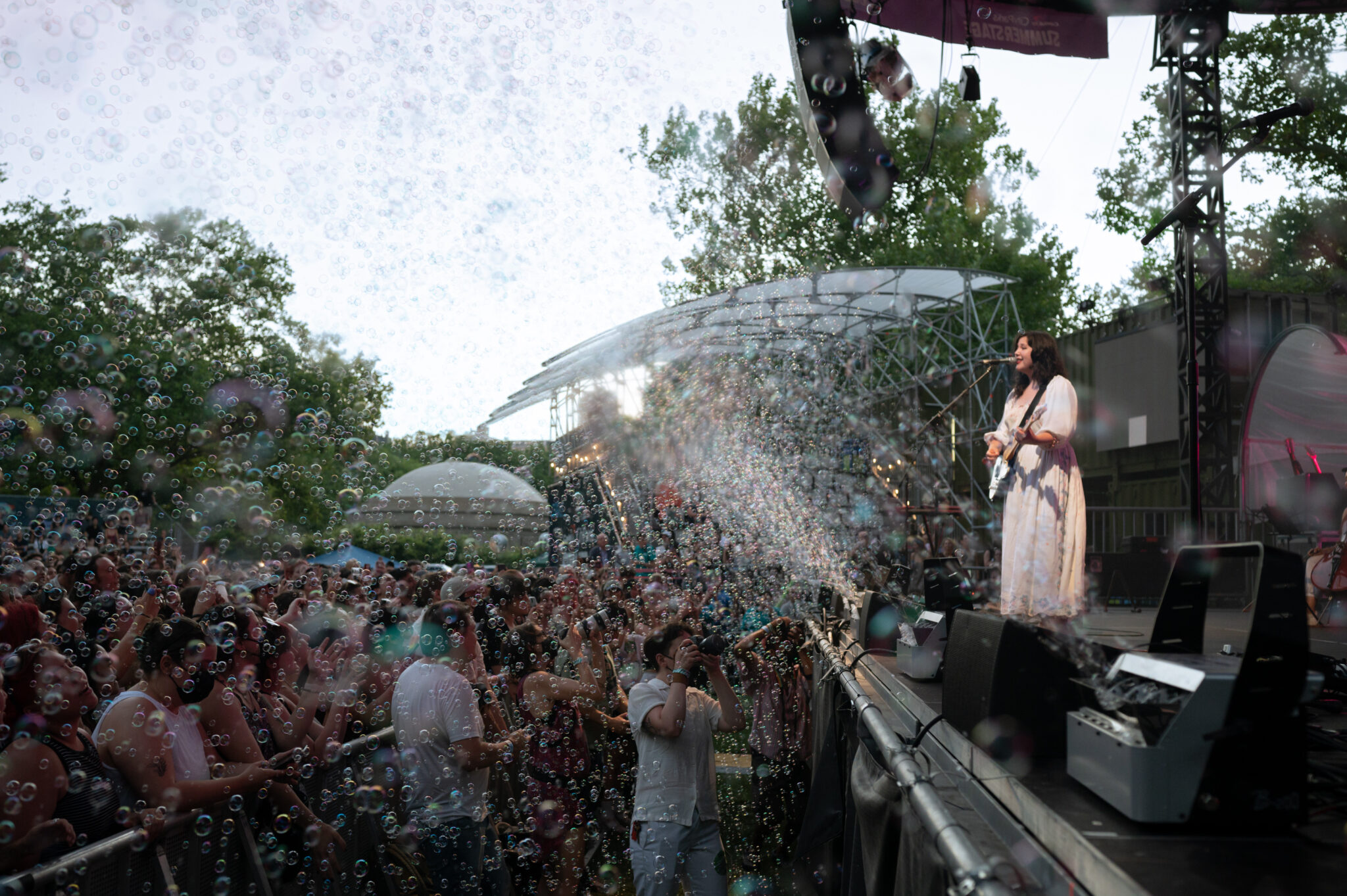 Lucy's massive 17-song set included many more fan favorites and charting tracks, such as "I Don't Wanna Be Funny Anymore" and "Brando." Several times throughout her set, the air filled with bubbles to punctuate a chorus or hook, which drew huge applause each time. The most diehard fans packed at the front of the audience were showered in bubbles and screaming with joy.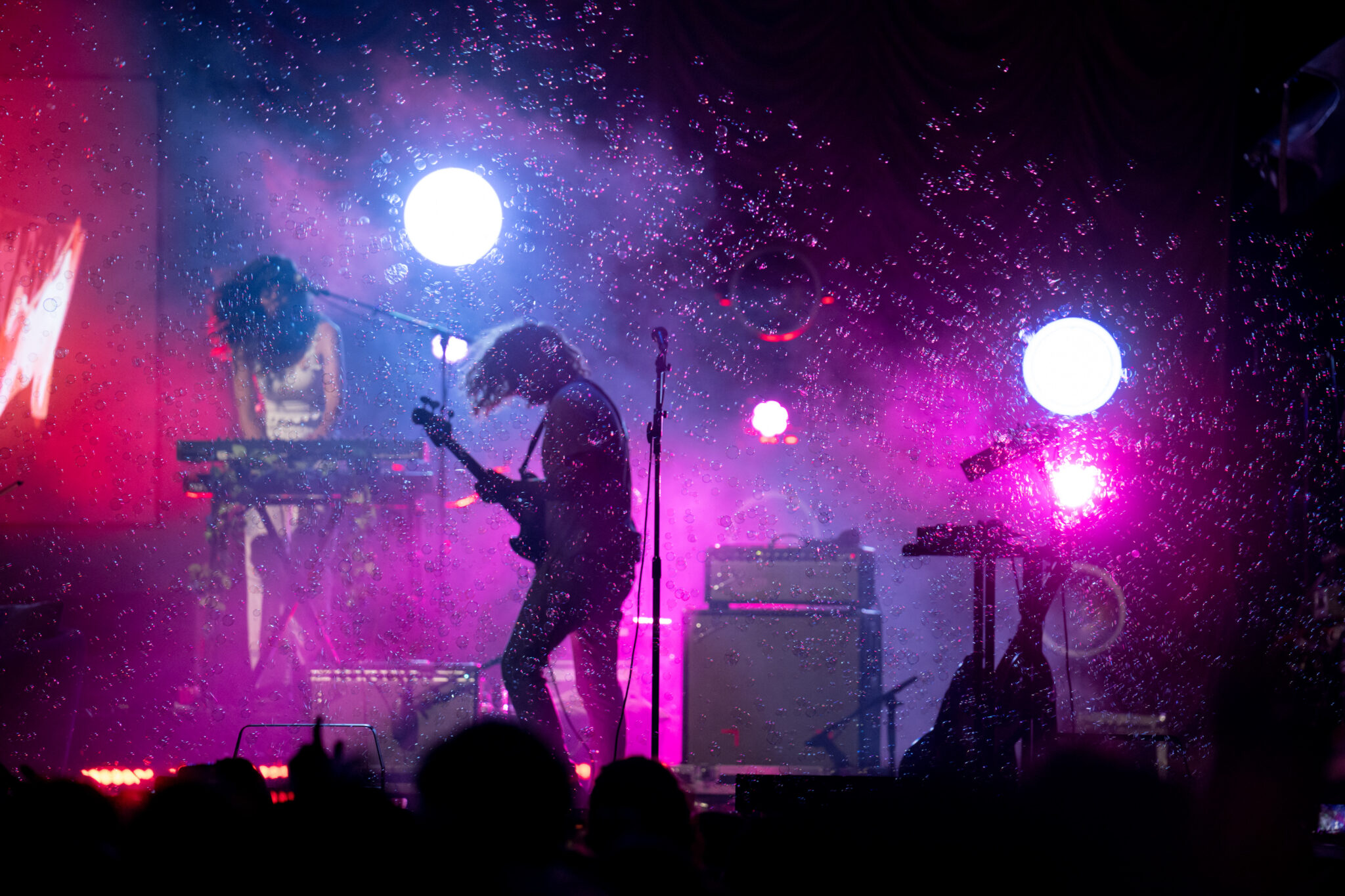 Hop Along joined Lucy and her band onstage for a rendition of "Going Going Gone."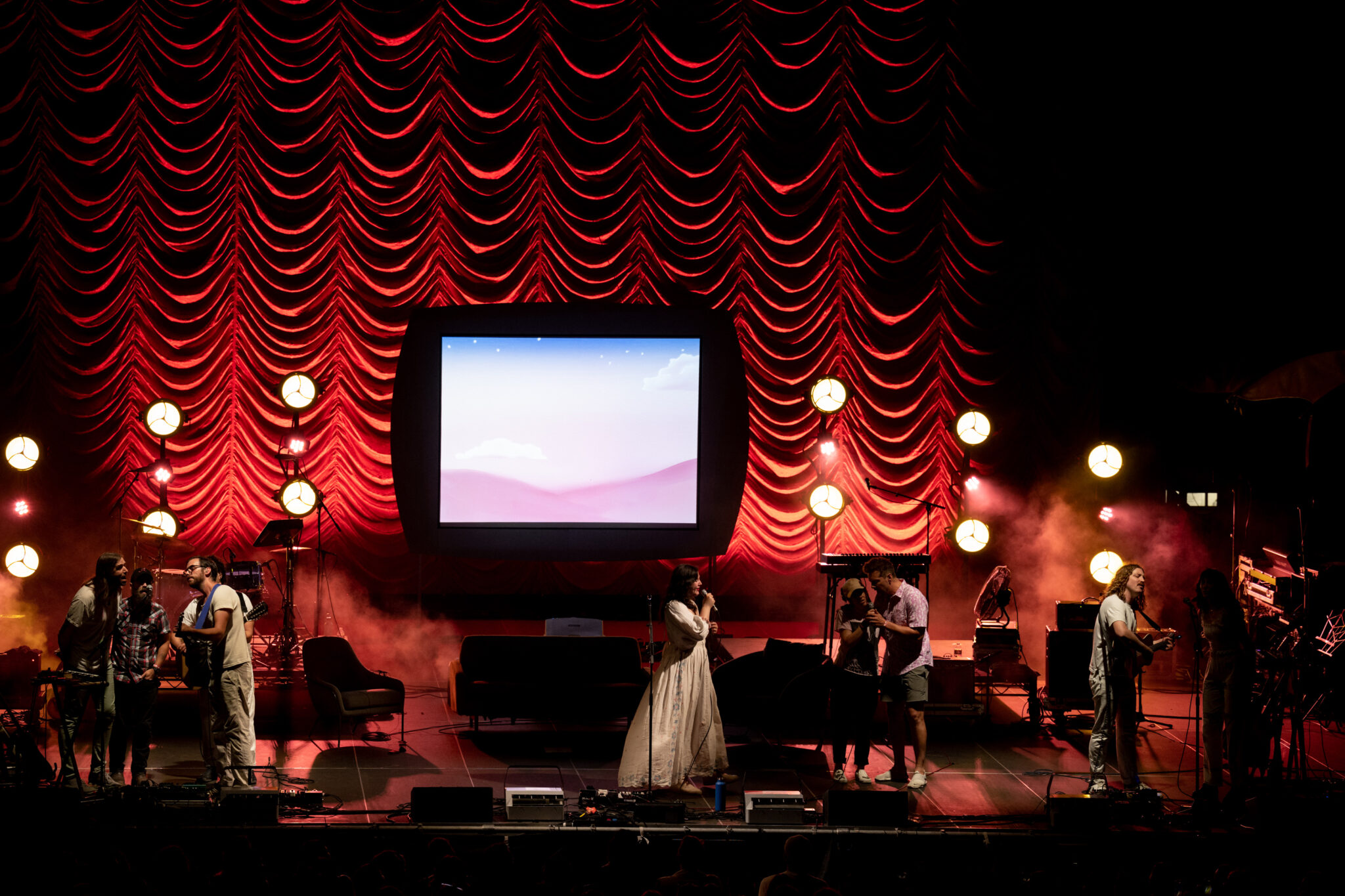 Lucy mentioned her bassist, Dominic Angelella, was a founding member of Hop Along.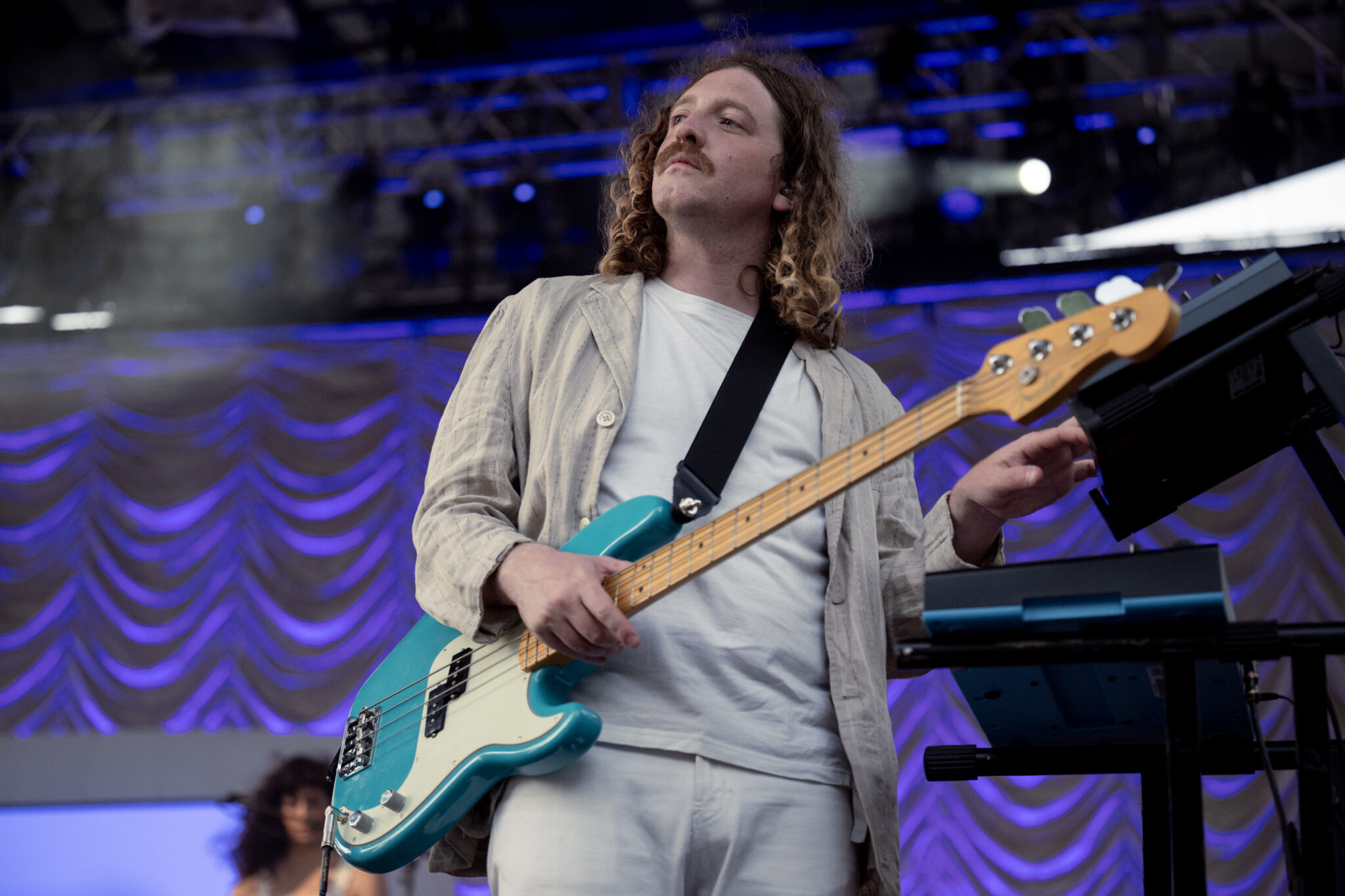 Before Lucy played "Kissing Lessons" she cheerfully asked the audience, "I've been surveying, and I was wondering – who here is gay?" The crowd responded with a huge cheer. She laughed and replied, "This is our newest and probably gayest track."
"Yesterday we put out two songs," Lucy told the crowd. She then played her Spotify Singles cover of Cher's "Believe." "What a bop," she quipped, to laughter and applause.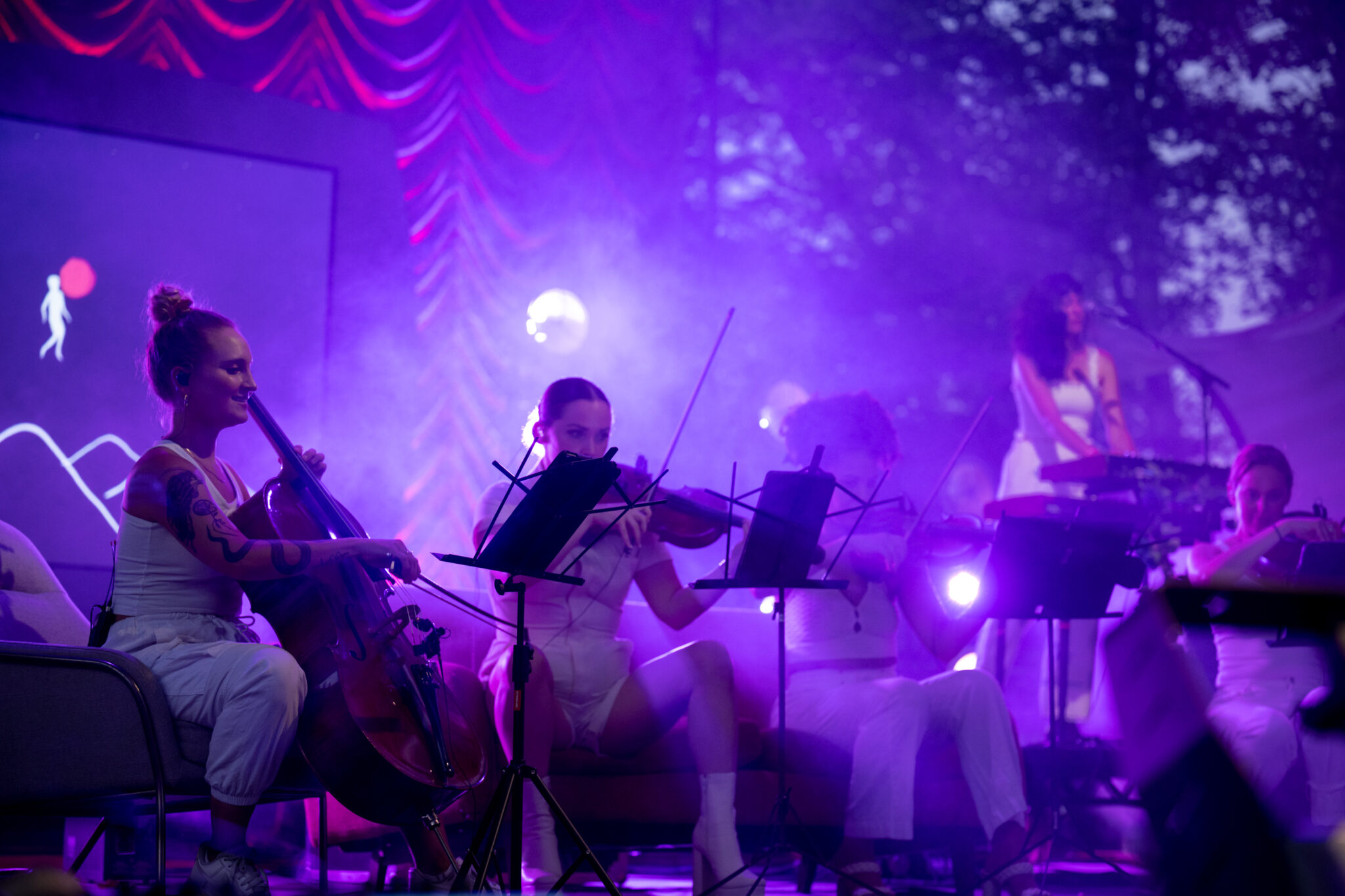 Lucy introduced the last track of her set by saying "Don't you realize what a big deal this is? It's so cool." She thanked each member of her band, including the strings section, and thanked the audience. She closed the set with fan favorite, "Night Shift," from her acclaimed sophomore record. "Thank you New York City, y'all are the best." She disappeared backstage for a few moments, and then reappeared to another great wave of cheers. Before beginning her encore, Lucy mentioned that her father was in the audience. "Whenever he's at one of my shows, I have to play this song." She then played her cover of Bruce Springstein's "Dancing in the Dark."
Lucy's bandmates took their bows and walked off to cheers, but Lucy remained on stage unaccompanied, a singular spotlight illuminating her. "Last time I was here was in 2019, opening for Mitski," she told the crowd, remarking on how special it felt to return to Central Park as a headliner. "I'm going to play an unreleased song I wrote yesterday," she said. "This is just for me. Pretend the show is over." She then asked the crowd not to record this song. "I like to play new music at my shows, so please don't record this." Lucy punctuated her emotional performance by playing this final song unaccompanied under a beam of light, to an absolutely silent audience. They listened intently. The song will surely become a fan favorite upon release, but until then we won't spoil the surprise by revealing any details.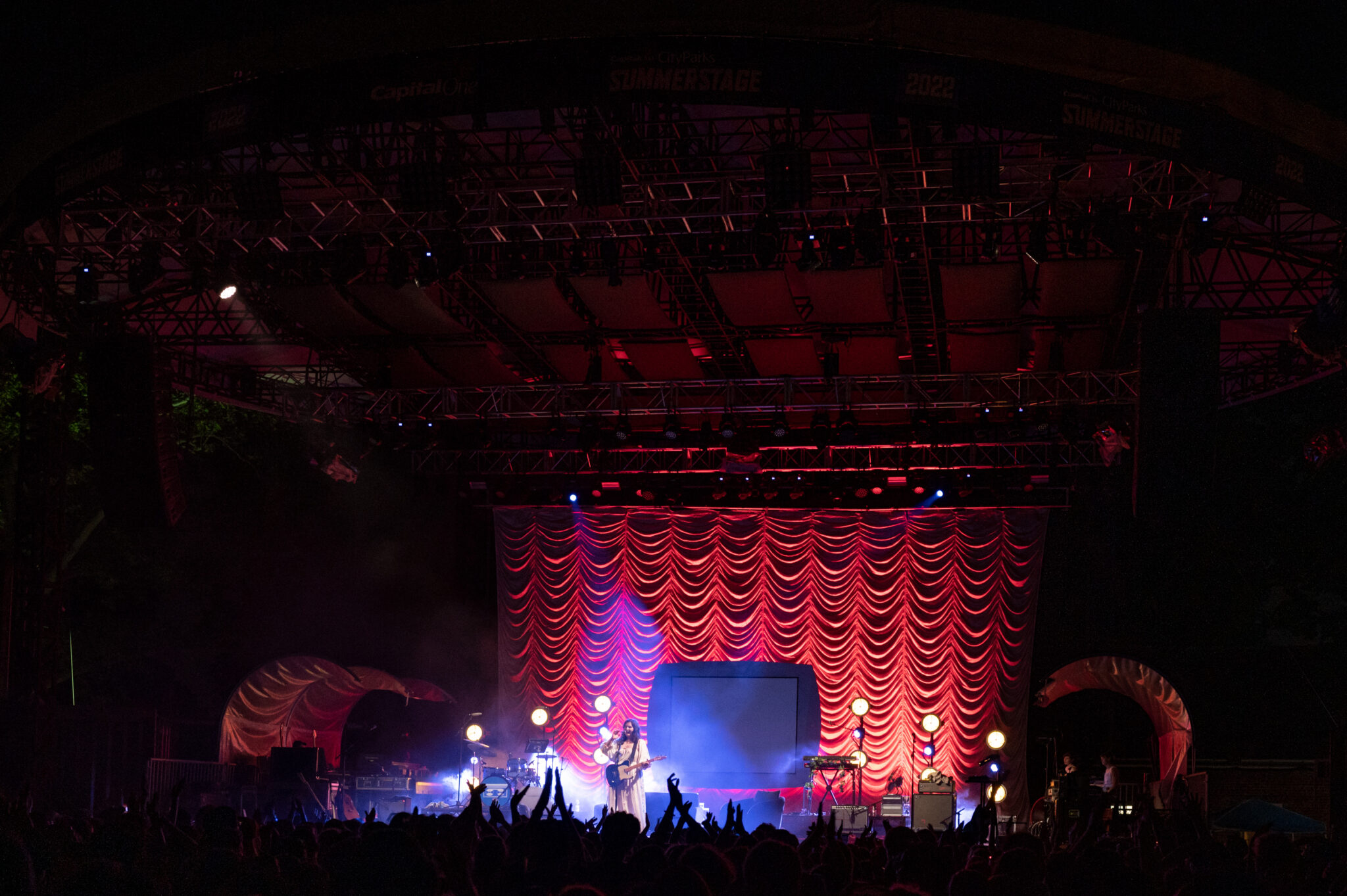 "I will remember this forever, thank you so so much. Until next time." She walked off the stage to a crying, cheering, and screaming crowd in Central Park. The house lights came on and the crowd walked off, scattering through New York back into the warm summer night. Lucy's catalog can be streamed here, and you can follow her ongoing North American tour here. Hop Along's catalog can be streamed here as well. Check out our full show gallery by David Reichmann below.