On a hot steamy Hudson Valley night, the Dave Matthews Band summer tour 2022 made a stop at Bethel Woods Center for the Arts. The pavilion and its extended grass area were filled to the max on July 20 with excited fans who were treated to three glorious hours of DMB.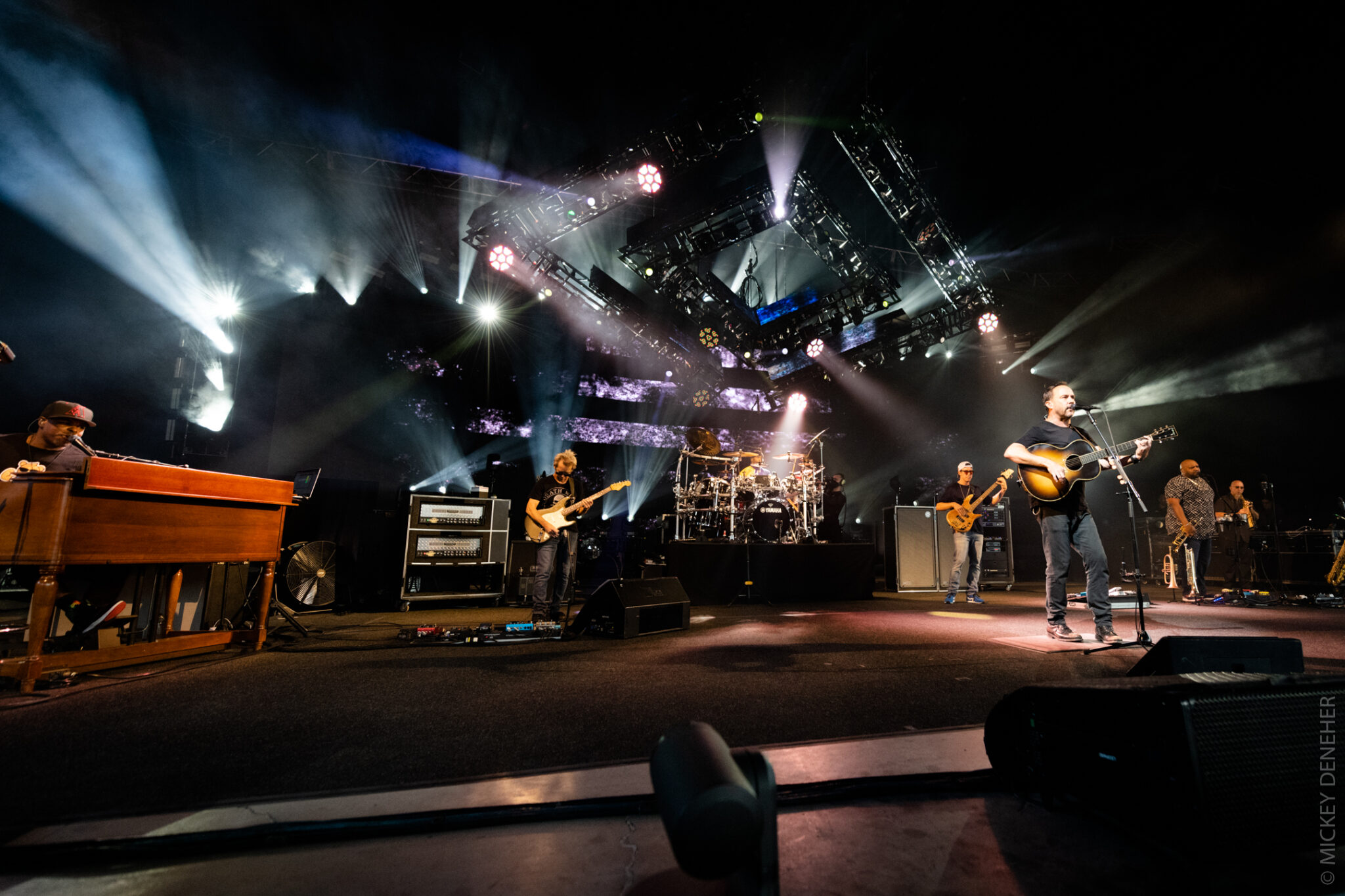 The band behind Dave included: Tim Reynolds on guitar, drummer Carter Beauford, Jeff Coffin on the saxophone, Rashawn Ross was the trumpet play, Stefan Lessard on the bass and Buddy Strong on keyboards. Beauford demonstrated incredible dexterity with his arm movement while on the cymbals while simultaneously keeping a heavy beat with his double drum pedals. Tim Reynolds demonstrated why he has been part of Dave's crew for years with his guitar prowess. The horn section of Ross and Collins sprinkled jazz grooves taking previously released records in new directions. 
If having a talented band was not enough, Dave Matthews Band audio tech Joe Lawlor joined the band on stage for "Cornbread".  As soon as Lawlor plugged in, he cranked out the opening notes of "The Star Spangled Banner", ala Jimi Hendrix, to pay homage to the hallowed grounds of the Woodstock festival.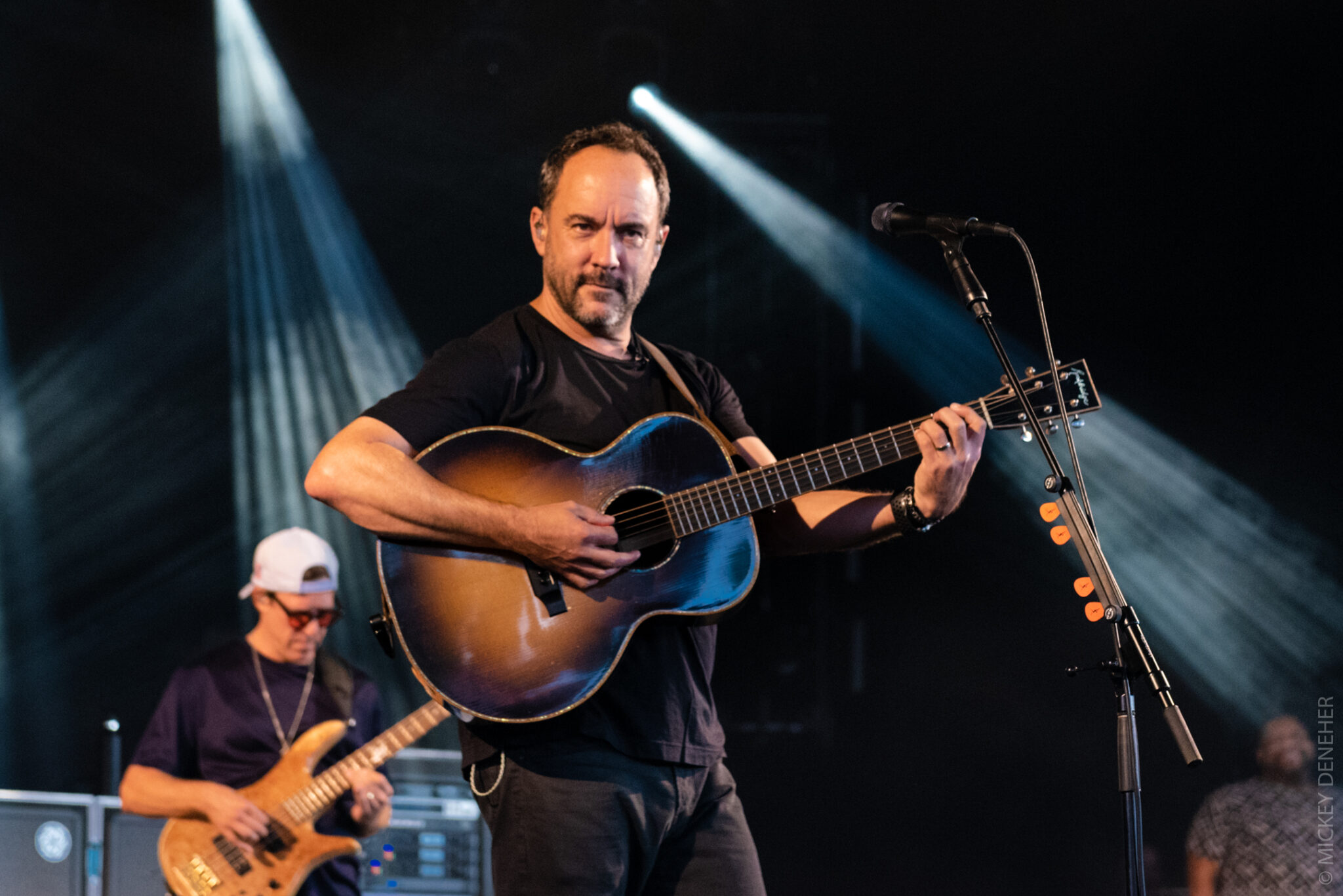 With little to no banter from the stage, Matthews would occasionally speak directly to the crowd offering his humble thanks to everyone for spending the evening with them. The set of 21 songs was filled with DMB staples "Crush," "Funny the Way it is" and "Stay or Leave."  Throwing in a wild card, Dave pulled out Peter Gabriel's "Sledgehammer," which proved to be a crowd pleaser.
For the encore, Matthews came out solo to play "Some Devil." The band then joined him to close out the night with "Ants Marching."