The 32nd annual Adirondack Folk Festival takes place on Sunday, August 14, from 12pm to 5 p.m. at the Schroon Lake Town Park, featuring the best in classic Adirondack roots music.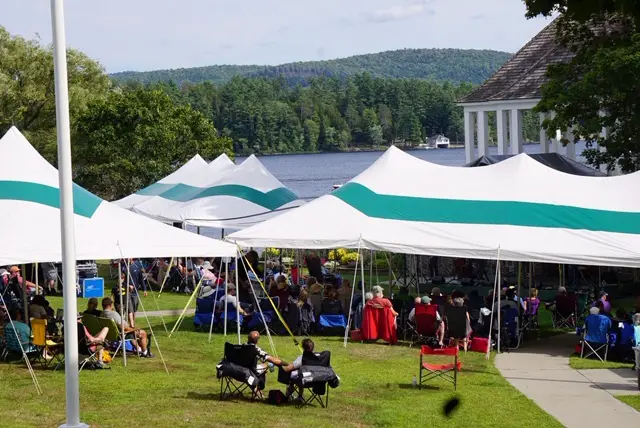 The idea for the Folk Festival recalls a time when folk legends Pete Seeger, Woody Guthrie and Cisco Houston would regularly play for tourists at the Schroon Crest Resort. This summer, Schroon Arts is pleased to present Three Quarter North, Dana and Susan Robinson, Sara Milonovich and Daisycutter, Lyndsay Stone and headliner The Bob Amos Band, featuring the best in modern country and bluegrass.
Locals and those passing through are invited to come and enjoy the sounds of these great musicians. Bring your lawn chair or a blanket and some good friends. The Adirondack Folk Festival is free and open to the public. For more information, please call (518) 532-9259.
The Adirondack Folk Festival is made possible with funds from the Decentralization Program, a regrnat program of the New York State Council on the Arts, with the support of Governor Kathy Hochul and the New York State Legislature, and administered by the Adirondack Lakes Center for the Arts.
Read more on the history of Adirondack Folks Festival with The Folks Who Keep the Music Playing, by Benjamin Pomerance.