It's a busy summer for Runaway Gin, but they keep rolling this Fall 2022 Tour on a journey that takes them on a slightly altered musical direction.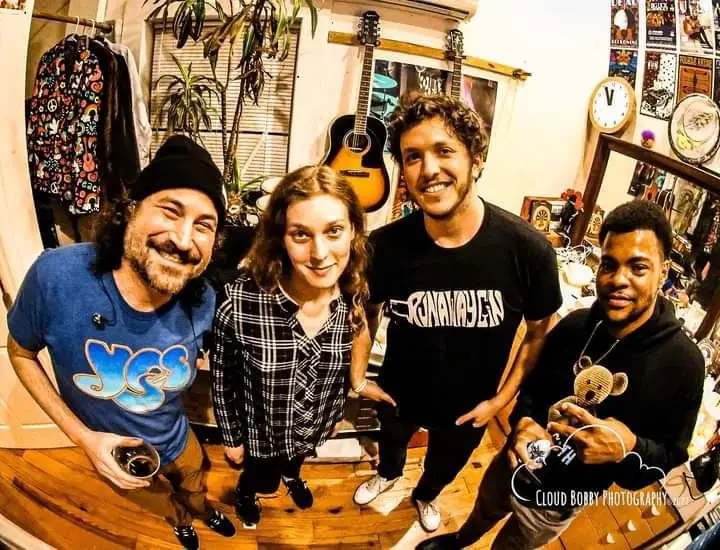 On September 24th at Charleston Pour House, Runaway Gin will debut a new concept dubbed 'Makisupa Police, Man'. This newest iteration of the project will interweave the music of legendary rock outfit 'the Police' as well as some choice 'Sting' cuts with the music of Phish.
Catch 'Makisupa Police, Man' at Hill Country in New York City on Friday, October 21, as well as a dozen more shows around the Southeast and Mid-Atlantic regions.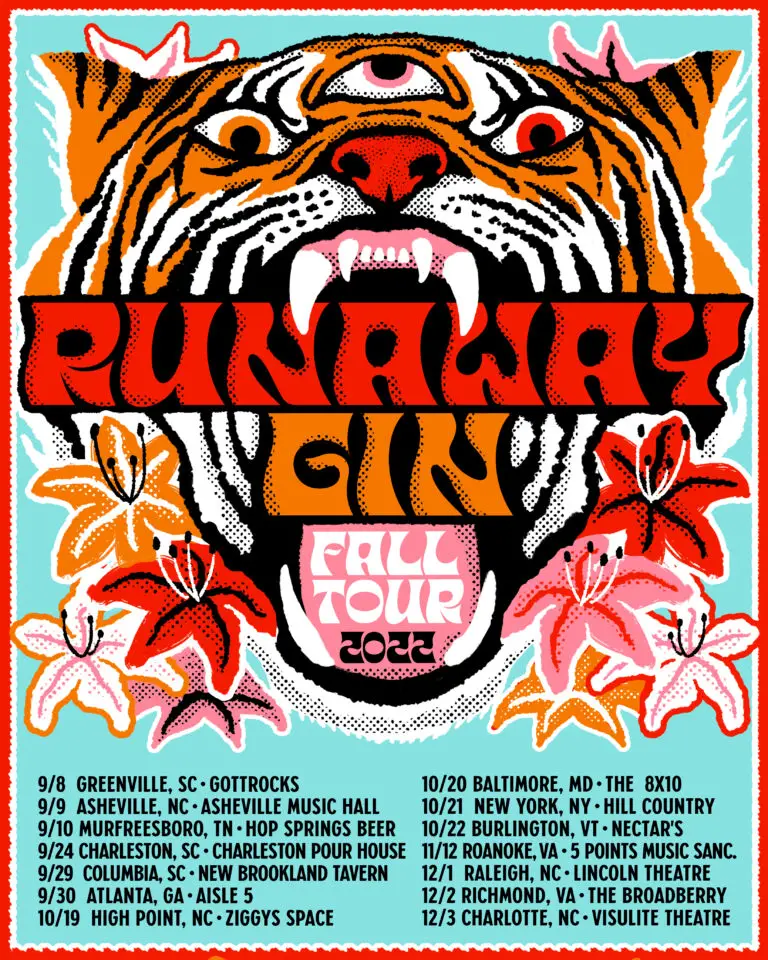 The improvisational quartet has also just released a new 26 minute 'Carini' from the Radio Room in Greenville, SC – watch below!
Runaway Gin's Fall 2022 Tour Dates
September 8th: Gottrocks – Greenville, SC
September 9th: Asheville Music Hall – Asheville, NC
September 10th : Hop Springs Beer Park – Murfreesboro, TN
September 24th: Charleston Pour House – Charleston, SC*
September 29th: New Brookland Tavern – Columbia, SC*
September 30th: Aisle 5 – Atlanta, GA*
October 19th: Ziggy's Space – High Point, NC*
October 20th: the 8×10 – Baltimore, MD*
October 21st: Hill Country – New York, NY*
October 22nd: Nectar's – Burlington, VT*
November 12th: 5 Points Music Sanctuary – Roanoke, VA
December 1st: Lincoln Theatre – Raleigh, NC*
December 2nd: the Broadberry – Richmond, VA*
December 3rd: Visulite Theatre – Charlotte, NC*
*'Makisupa Police, Man' concept show
For all tour dates, videos and live recordings visit Runaway Gin's website here complete with videos, posters, photos, and setlists.