A perfect summer night greeted Dead and Company as the group returned to Citi Field for their two-night tour closing run in Queens over July 15 & 16. After a quick introduction by Bravo Network's Andy Cohen (also Anderson Cooper's New Year's Eve television sidekick and huge Grateful Dead fan), the show kicked off with a high energy version of "Bertha" which set the tone for the weekend.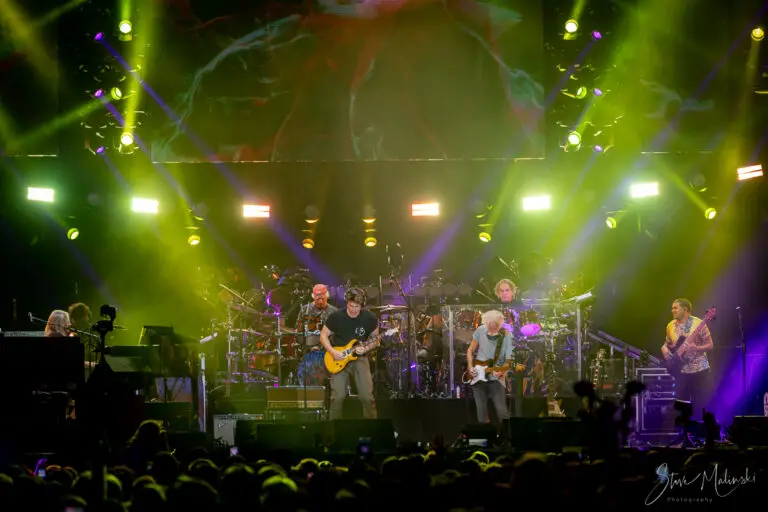 Drummer Billy Kruetzman had been sitting out most of Dead & Co.'s summer tour due to some back issues but made a humble return for the tour closers. The crowd's raucous cheers every time the cameras focused on him brought out a smile on his face. Jay Lane had been filling in for Kruetzman for most of the tour and came back out during Saturday's show to join the band on stage.
Dead & Co.'s setlist was orchestrated with the perfect ebb and flow of leisurely moments and dancing feet while maintaining full speed ahead. Set 2's "Terrapin Station," "Standing on the Moon," and drums/space blended brilliantly with heaters "China Cat Sunflower -> I Know You Rider," "Not Fade Away," "Sugar Magnolia," and the extended jam evolving "Space" into "The Other One."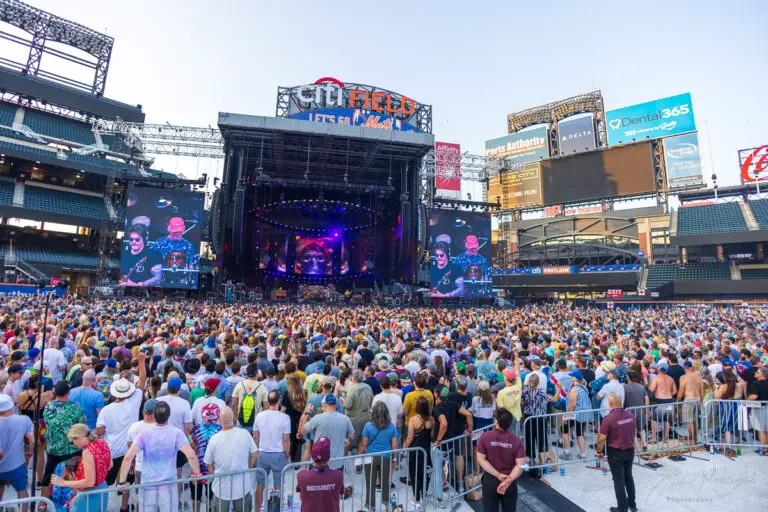 With Dead & Co.'s summer tour grand finale at Citi Field, here's looking forward to what we hope to be more tours from the band. Check out photos from Friday's show below, as well as setlists from both nights.
Dead and Company – Citi Field – Queens
Friday July 15:
Set 1: Bertha -> Mississippi Half-Step Uptown Toodeloo. Shakedown Street -> Sugaree, Tennessee Jed, Bird Song -> Don't Ease Me In
Set 2: Althea. Viola Lee Blues, Terrapin Station, China Cat Sunflower -> I Know You Rider -> Drums -> Space  -> The Other One -> Standing on the Moon, Not Fade Away
Encore: Sugar Magnolia
Saturday July 16:
Set 1: Playing in the Band -> Uncle John's Band, Dear Mr. Fantasy -> Hey Jude, Ramble On Rose, Brown-Eyed Women, Jack Straw
Set 2: Truckin', Wang Dang Doodle -> Scarlet Begonias -> Franklin's Tower, St. Stephen -> William Tell Bridge -> The Eleven -> Drums (with Jay Lane) -> Space -> All Along the Watchtower, Morning Dew, Deal -> Playing in the Band Reprise