CNY Jazz and the Northeast Jazz & Wine Festival return to Syracuse beginning in Clinton Square on July 29 and 30.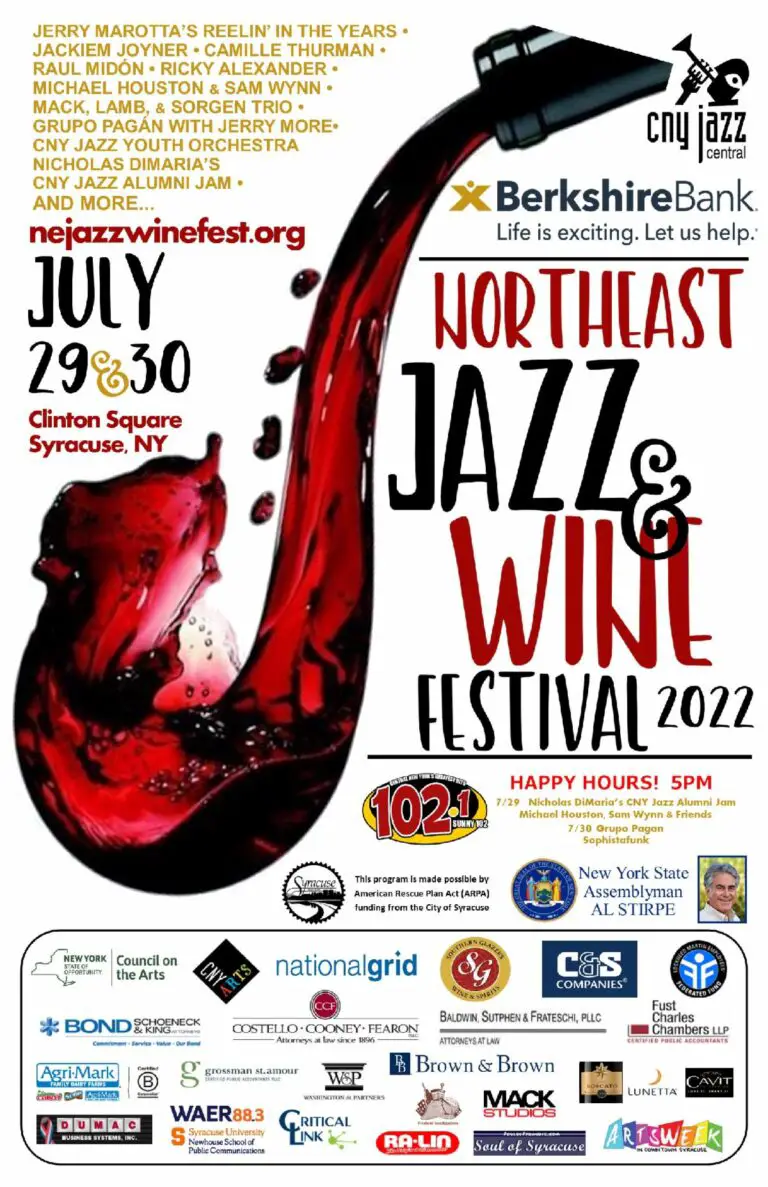 Sponsored by Berkshire Bank, the event marks the return of Syracuse Artsweek, which attracts over 66,000 people to downtown Syracuse every summer. The jazz festival will include a fantastic lineup of artists and multiple fine wines, foods, and other activities for crowds to enjoy. The event will begin at 5:00 pm on Friday and host a full program of entertainment from noon well into Saturday night.
This is the 19th jazz festival we've presented downtown in 21 years, and we're glad to be back to start our third decade of service to downtown Syracuse, given the huge impact the pandemic has had on the arts.

Organizer and Founder of CNY Jazz, Larry Luttinger
With three stages across Clinton Square, and multiple genres represented including jazz, the event will offer something for all festivalgoers to experience. Both days are jam-packed with talent: swing music with the Ricky Alexander Quintet, a Steely Dan tribute from drummer Jerry Marotta, powerhouse artist Camille Thurman, international star Raul Midón, and many more.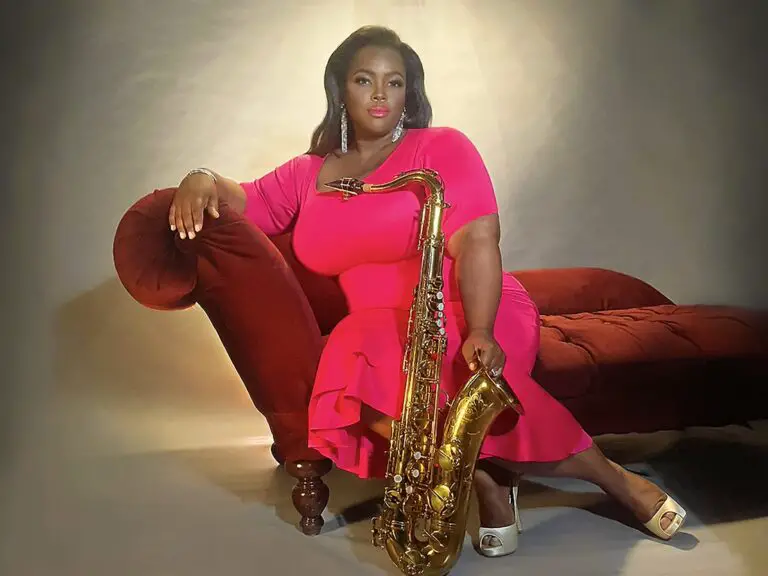 The festival is a great way for the entire community to come together, with other performances such as the CNY Jazz Youth Orchestra whose members stem from all over the city, and local school districts and colleges. The Northeast Jazz & Wine Festival is a wonderful showcase of some of the amazing things downtown Syracuse has to offer.
The Jazz & Wine Festival is one of the many great events happening downtown during Artsweek that brings together a diverse group of incredibly talented national and local artists. This festival in July and the Jazz in the City concert series have become staples of the arts scene in our community.

Syracuse Mayor Ben Walsh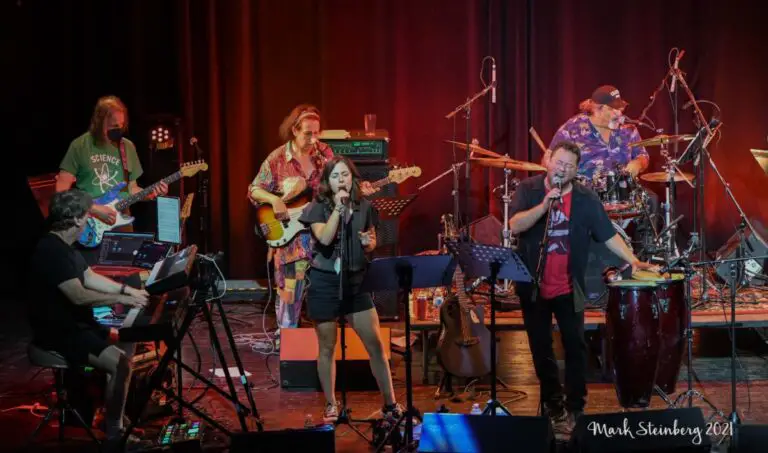 For the complete list of performances and schedules, see below. For more information and the complete list of wines available at the event, click here.
Friday, July 29
Main Stage
6:30 pm Ricky Alexander Quintet
8:15 pm Camille Thurman
10:00 pm Jerry Marotta's Reelin' In The Years
B WAER Mardi Gras Pavilion
5:00 pm Nick DiMaria & the CNY Jazz Alumni Jam
7:30 pm Nick DiMaria & the CNY Jazz Alumni Jam
9:15 pm Nick DiMaria & the CNY Jazz Alumni Jam
C WAR World Beat Pavilion
5:00 pm Michael Houston, Sam Wynn & Friends
7:30 pm Michael Houston, Sam Wynn & Friends
9:15 pm Michael Houston, Sam Wynn & Friends
Saturday, July 30
Main Stage
Noon CNY Jazz Youth Orchestra
1:30 pm Mike Passarelli Trio with Ally Rexine
3:00 pm Brig Juice Min-Corps
4:00 pm Easy Money Big Band
6:30 pm Lamb, Mack, & Sorgen Trio
8:15 pm Raul Midón
10:00 pm Jackiem Joyner
B WAR Mardi Gras Pavilion
5:00 pm Grupo Pagán with Jerry More
7:30 pm Grupo Pagán with Jerry More
9:15 pm Grupo Pagán with Jerry More
C WAR World Beat Pavilion
5:00 pm Sophistafunk
7:30 pm Sophistafunk
9:15 pm Sophistafunk