Real hip-hop was on display at the latest Alive at 5 in Albany on Thursday, July 7. Talib Kweli, one-half of hip-hop duo Black Star, was greeted to a warm reception on Thursday. Kweli's large audience consisted of many who probably grew up listening to 90s styled hip-hop/rap. Backed by the band, The Whiskey Boys, many were brought to the feet with the versatile range of music on stage.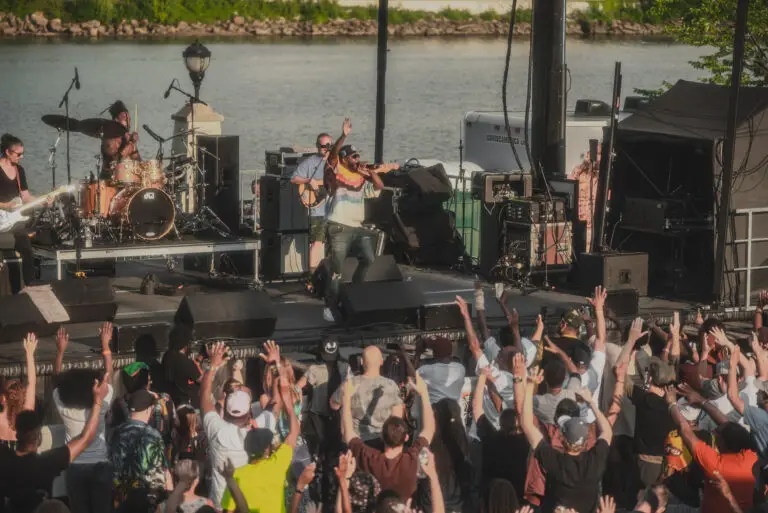 Not only was hip-hop on the menu this evening, there was also a fair amount of R&B and jazz performed. Kweli made time to demonstrate the complexity of each instrument on stage with solo performances. He also interacted with the crowd by not only playing some of his hits, but in paying tribute to Biz Markie, Ol' Dirty Bastard and DMX. The show brought a lot of nostalgia and history to a multi-generational audience.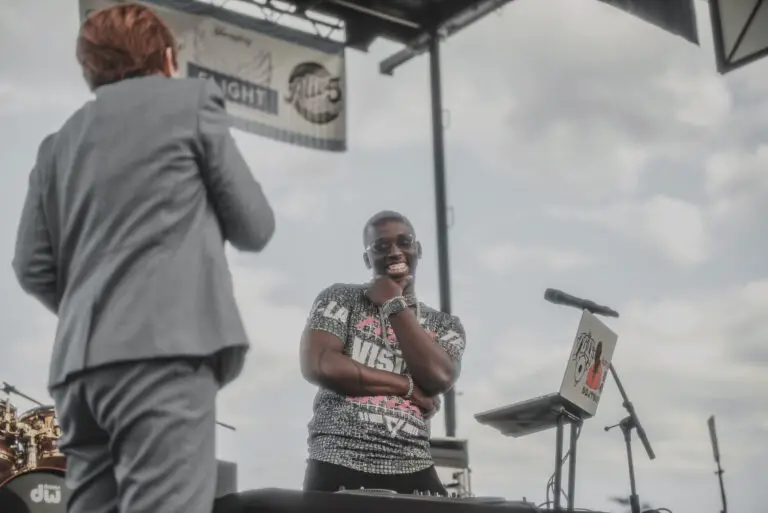 Talib Kweli was preceded by DJ Siroc and DJ TGIF. DJ Siroc played a nice set of songs, ranging with many hits from the 90s and early 2000's. DJ TGIF was introduced by Mayor Kathy Sheehan, as he is one of Albany's own. He kept to the unofficial theme with a set consisting of hits from Jay-Z, A Tribe Called Quest, and DMX. A dance battle broke out during the end of DJ TGIF's set that lead well into the excitement for Talib Kweli.
If you were not able to catch Talib Kweli, his next performance will be at the Blue Note in Manhattan on July 12th.
Alive at Five returns on July 14 with Cassadee Pope featuring Sydney Worthley opening the show.