A Blues BBQ Festival at Hudson River Park's Pier 76 (34th Street) this summer will kick off on August 13th from 12PM to 9PM, with performances scheduled to take place throughout the day. The riverfront performances will be hosted by Binky Griptite and featuring performances from Walter "Wolfman" Washington, Don Bryant, Bette Smith, Dwayne Dopsie & The Zydeco Hellraisers, and Jackie Venson.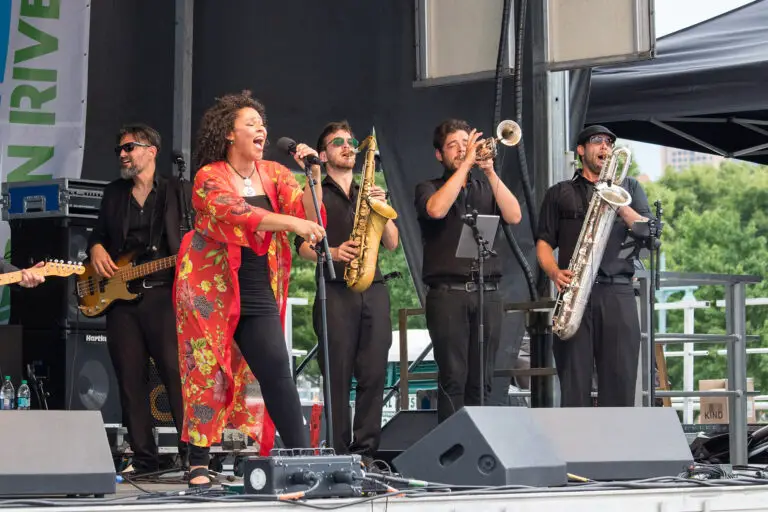 Hudson River Park, which extends from Chambers Street to 59th Street along Manhattan's West Side, is the longest riverfront park in the United States. It facilitates skate parks, playgrounds, sports fields, gardens and nature exhibits, boating and maritime activities, art installations, and myriad year-round events that celebrate the diverse cultures and neighborhoods along its shores.
The Blues BBQ Festival is the longest-running free blues festival in the New York City metro-region since 1999. It runs four miles along the West Side, attracting over 17 million visits each year. Over the last two decades, over 100 musicians have entertained performances happened here.
During this incredible festival, various restaurants include blue Blue Smoke, Dinosaur Bar-B-Que, Jase's BBQ, Kimchi Smoke, and Big Papa Smokem. They will provide incredible BBQs with different flavours to support the festival. Beverage companies participating will be Allagash, Bronx Brewery, Sunday Beer Lager, Archer Roose Rose and Sparkling White Wine and Two Robbers Hard Seltzer.
The musical lineup is designed to showcase the many interpretations and influences of the blues genre. The event will be hosted by Binky Griptite of The Dap-kings and will feature Brooklyn native Bette Smith, acclaimed Memphis-born singer-songwriter Don Bryant, "America's Hottest Accordion" winner, Dwayne Dopsie, and his band, The Zydeco Hellraisers, recording artist Walter "Wolfman" Washington, and multi-instrumentalist and singer/songwriter Jackie Venson.