On Thursday, June 9th, 2022, Albany's first Alive at 5 show of the year opened with Alternative/Indie rock band Young Culture and closed out with Pop-punk band State Champs. The show was moved to the rain location at Corning Perserve Boat Launch after rain was in the forecast. The sun was shining bright, however, for a high energy performance with crowd surfers just as high.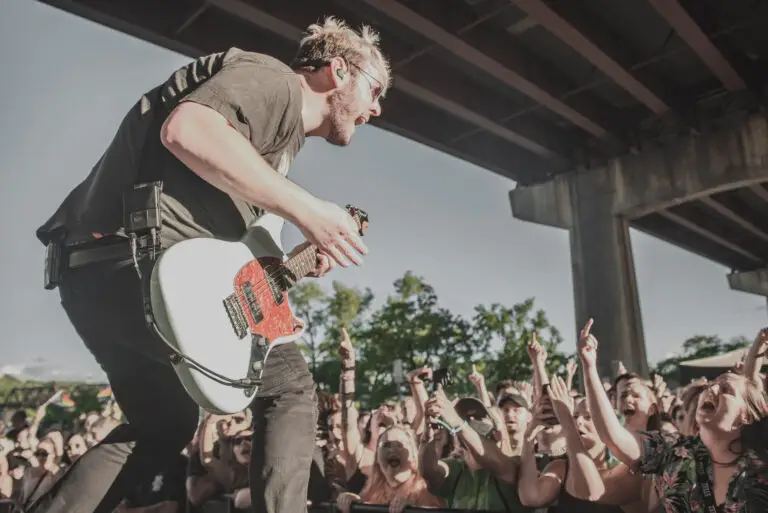 Both bands are originally from the Capital Region whose music might bring out feelings that a typical high schooler would have from their crush. Both bands share an alternative rock style that a teenager going through a break up could bop their head to. After many years of success, they decided to come back home to open the Alive at 5 series.
Young Culture started in Albany in 2016, and quickly blew up after the release of their EP "(This is) Heaven." Young Culture performed at Empire Live back in November of 2021 for Grayscale's Umbra Tour. Young Culture is gearing up for a summer tour titled, Into the Raging Sea with Broadside. State Champs also performed at Empire Live as the head liners for Frozen Fest. This was the release show for State Champs' new album, Kings of a New Age.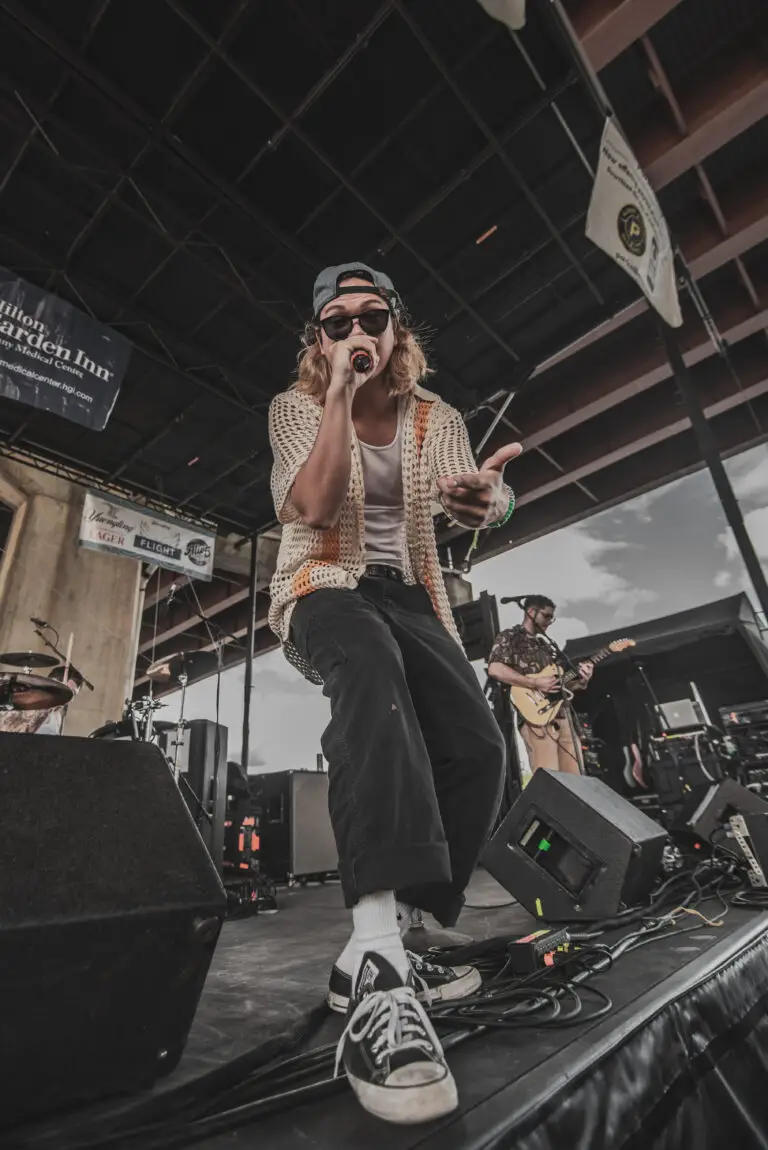 Alive at 5 could not chose two better bands to open the series. Young Culture's lead vocalist, Alex Magan connected with the young crowd with "Kinda Over You," a song he said was about his ex-girlfriend in high school. That song, along with "Laylo," helped the young crowd to mellow out for a short bit and connect with the band on a more personal level. Both songs where about a love that did not last, a theme that resonated well with the audience.
They left on a high note with "Party Girl" and "Holiday in Vegas." Alex stood on equipment boxes in the pit to grab the hands of those crowd surfing. There was a long of head banging from other members of the band along with the crowd. They thanked Albany for inviting them back home.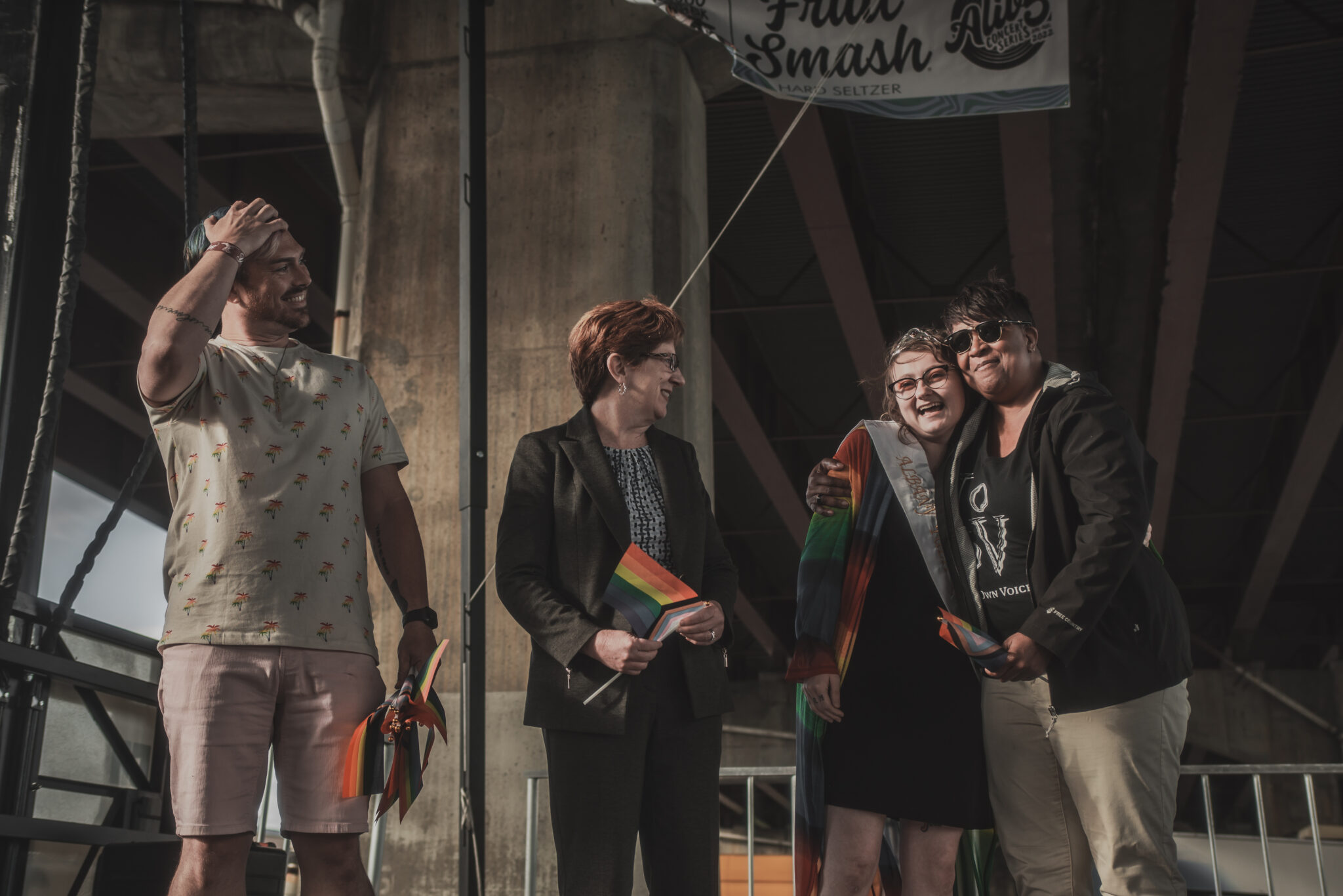 Representatives from In Our Own Voices and the Capital Pride Center came out with Kathy Sheehan, the Mayor of Albany and Sam Mills, Albany's 2022 Tulip Queen. They all gave a brief speeches about upcoming pride events in the Capital Region.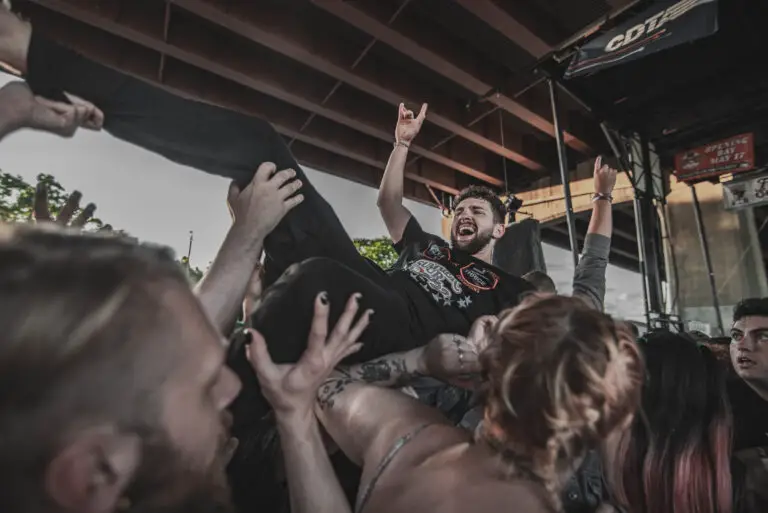 State Champs brought energy back up when they opened with "Here to Stay." The band tried to remind everyone that Alive at 5 was supposed to be a family fun event, but then performed "Everybody But You," one of their hit songs with the F-word emphasized in the chorus. Members of the band stood on the equipment boxes to greet crowd surfers during the set. The crowd surfing was constant by mostly young people. It was evident that the crowd may have been getting tired of the surfing as many surfers were being thrown to the barricade towards the end. The most pit opened twice, first for a circle mosh ad the second time for a traditional mosh.
It was a great performance from State Champs, that lasted over an hour. They answered cheers for an encore with two songs. They have a tour lined up for Sad Summer Fest starting in July. The festival comes to New York on July 22nd at Pier 17.
Young Culture Setlist: Bloodthin, Better Off as Friends, Hum, Godspeed, Kinda Over it, HB16, Fantasy, Laylo, Shiver, 21 Days, Drift, Party Girl, Holiday in Vegas
State Champs Setlist: Here to Stay, Eventually, Frozen, Outta My Head, Hard to Please, Mine is Gold, Act Like That, Simple Existence, Remedy, Easy Enough, Criminal, Just Sound, Losing Myself, Slow Burn, History, Everybody But You, Dead and Gone, Elevated, Secrets