Brooklyn-based artist mxmtoon performed two back-to-back shows at Webster Hall on June 7 and 8. A self-proclaimed "emo girl with a ukelele", the 21-year-old expertly conducted a show that swung between positivity and embracing being sad.
A crowd full of teenagers loudly sang along to the pre-show playlist, which was filled with Pheobe Bridgers and Mitski tracks. As the lights died down, the crowd erupted in cheers. The artist (who also goes by Maia), sauntered onto the stage with a giant grin. 
"You guys are LOUD…I could hear you singing along backstage" she exclaimed with a giggle.
As the audience laughed, the opening chords of "falling for u" rung out and the show began. Though Maia is a young artist, she commands the stage with authority. She fully lost herself in dance during several moments of the set, most notably during her third song "sad disco".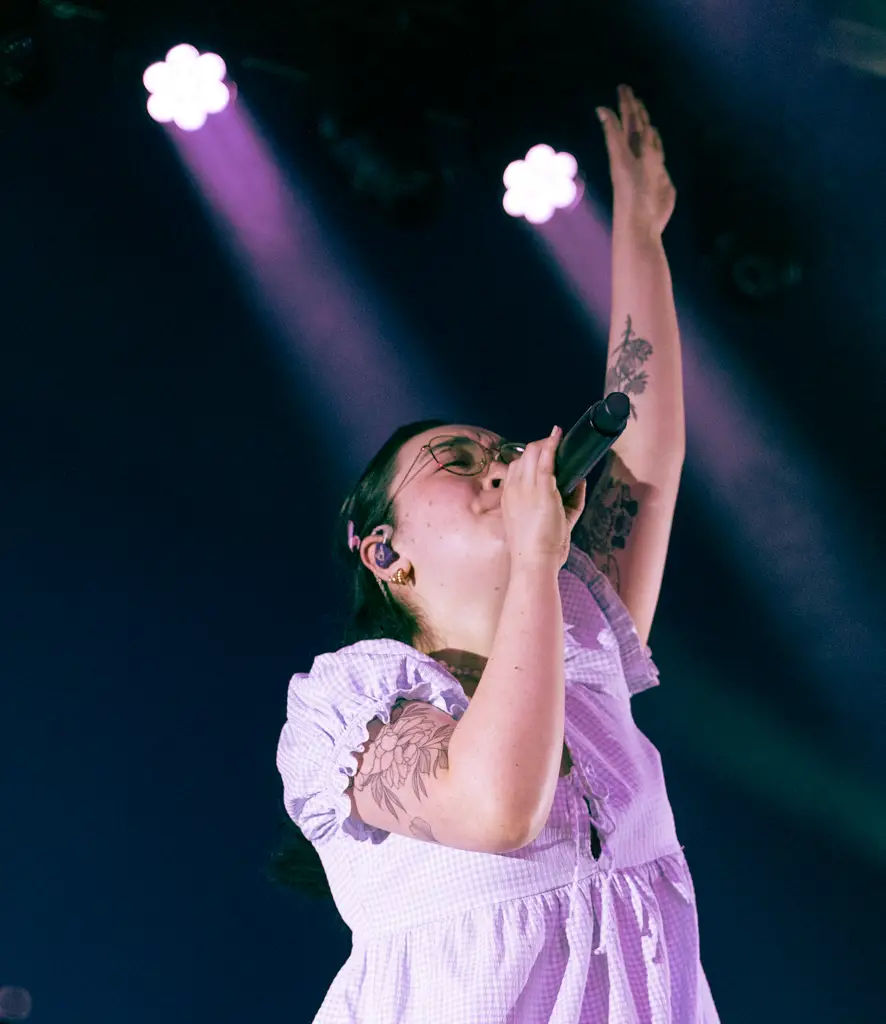 The artist tactfully interspersed short stories as a way to prime the audience for shifts in energy. mxmtoon took the time to connect with her audience whilst explaining the meanings behind her songs, which ranged from experiencing depression to wanting to write a song featuring her mother and father.
A moment that particularly stood out was when the artist spotted a pride flag in the audience. Calling attention to the flag, Maia told the audience how she came to realize that she was bi. As she wrapped up her coming-out story, she fervently encouraged the crowd to embrace their authentic selves. The crowd instantly began cheering and jumping with happiness as the artist wished them a happy pride month, which was one of the many touching moments throughout her set.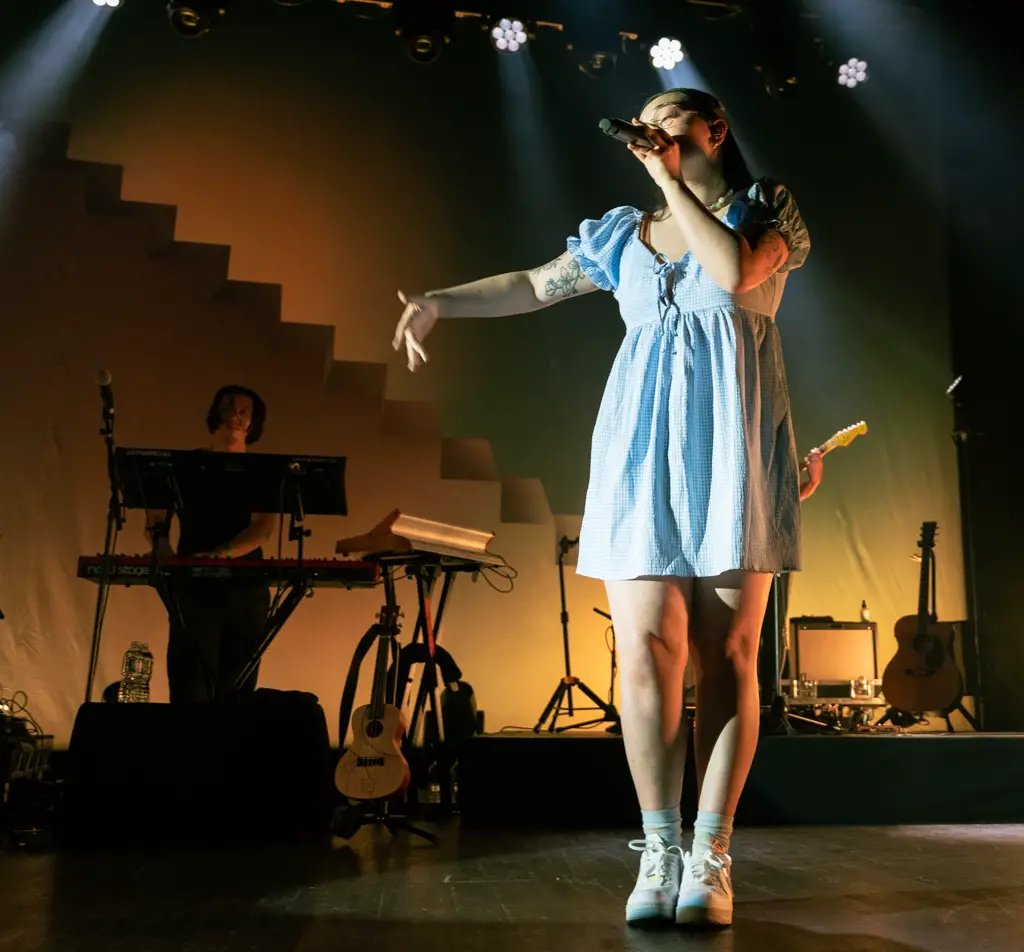 mxmtoon released her new album, rising, on May 20. The album has several standout singles, such as "Mona Lisa". rising has received praise from major outlets such as Alternative Press, Billboard, and Uproxx.