If you're searching for the eternal sound of summer, the alternative indie punk-pop outfit the Wrecks might be just the thing you need to remember the season is here. The Wellsville, NY band's sophomore full-length album Sonder drops on June 10 across all streaming platforms via Big Noise Music Group.
Eleven tracks nod to the quintessential pop/punk sound of the early 2000's paying homage to the pioneers of the genre. But in Sonder, the Wrecks have developed their own unique 2020's twist incorporating elements of current pop trends and new wave style synth to the mix.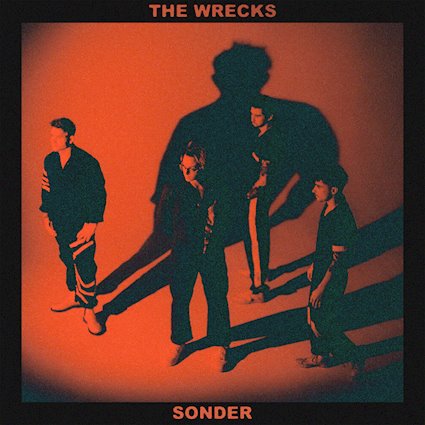 Lyrics are relatable; the kind of lyrics you can apply to your life without knowing original context or origin story. "I'd say our lyrics have always been honest and vulnerable," noted Wreck's vocalist/producer Nick Anderson, "and not only was I able to depend on that narrative compass once again, but I found it taking me to a whole new place this time creatively." Anderson's vocals shine.  There is a powerful delicate balance to his vocal performance, a beautiful dichotomy that fits the band's musical vibe – soft and tepid to robust and commanding and back again with a natural ease. 
The album's lead single, "Sonder" is a musical punch. Musically, the tune is sharp and demands attention.  The chorus's unexpected hook warrants a "car windows down, singing at the top of your lungs like no one is next to you at the red light" type of moment. "Where Are You Now" showcases a different side to the band's sound – acoustic guitar and ethereal vocals create an unexpected ballad early in the track listing. The album's latest single "Lone Survivor", a flashy earworm, closes the album with a dance heavy bass groove that justifies using the repeat button for a few listens. 
The Wrecks are currently touring in support of Sonder with a 33-show tour this summer.  New York stops include dates in Buffalo at the Rec Room (June 29), Albany at the Empire Underground (June 30) and Webster Hall in New York City (Jul 8). Full tour dates can be found here.
Key Tracks: Sonder, Where Are You Now, Lone Survivor, I Love This Part