Northern Current, a free annual music festival based in the northern Adirondacks, will return for its third time this Labor Day Weekend. Hosted on September 4 in Saranac Lake's Riverside Park, the event will feature six different acts from noon to 9:30 PM.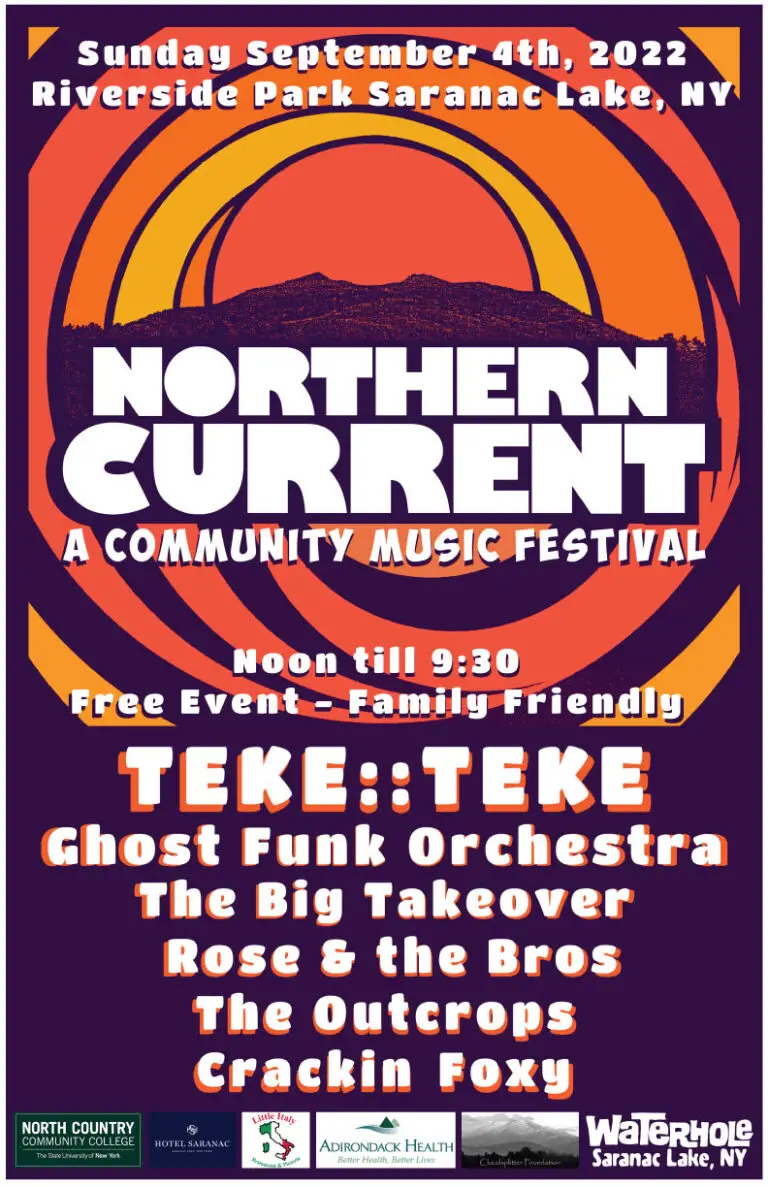 Having held its inaugural celebration in 2019, Northern Current replaced Hobofest, a community festival held annually on the Sunday of Labor Day weekend for the decade prior until the organizers' retirement.
With North Current being cancelled in 2020 and holding a "pared down" event in 2021 due to the COVID-19 pandemic, 2022 marks the return of a full fledged festival. In addition to music, the day will include kid-oriented activities and sale from local food vendors.
Headlined by TEKE::TEKE, a female-fronted Japanese psych-rock band from Montreal, Northern Current states that its mission "is to enrich the cultural diversity of the town by celebrating a myriad of musical heritages."
Supporting TEKE::TEKE are female-led reggae band The Big Takeover, Brooklyn ten-piece funk group Ghost Funk Orchestra, Ithaca country/bluegrass band Rose & the Bros, New Jersey roots rock group The Outcrops, and the ukulele-led Crackin' Foxy, a local Saranac Lake band.
Additional information about Northern Current's partners, location and more can be found on their website.