The Park Theater in Glens Falls will present free weekly Summer Series Concerts at the Crandall Park Bandshell each Friday evening in July.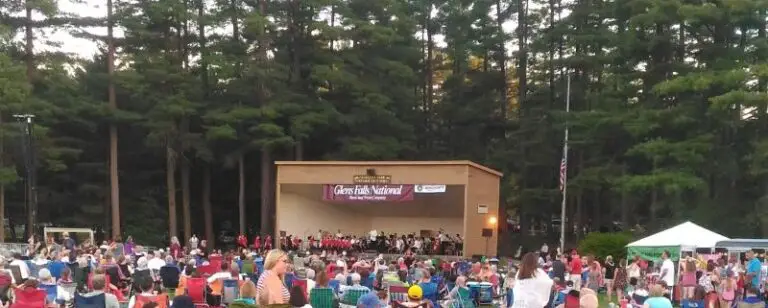 The Park Theater is a premiere theater, concert, and private event destination in the heart of downtown Glens Falls. The newly renovated century-old theater holds a long and storied history within the historic town of Glens Falls.
This free concert series will consist of five 90-minute live musical performances featuring local musicians and will serve to enhance the accessibility of the arts within the local community. 
It's amazing to think that just over a year ago we were announcing our first Summer Series in Crandall Park. What a long, meandering road it's been between now and then. We're so lucky and proud to offer our second summer of free performances to our community. These concerts are a way for us to say "Thank You" to all those who supported us through this past season. We look forward to welcoming you back – both indoors and out.

– Executive Director, Chris Ristau
Crandall Park Bandshell is located on Fire Road in Glens Falls, and the rain location will be at The Park Theater on 14 Park St.
The Park Theater will partner with Doc's Restaurant to offer a variety of small plates that will be available for purchase on-site each evening.
Summer Series Concerts Lineup
Friday, 07/01 – Let's Be Dead (A Dead Band Plays "The Dead" – Formerly Let's Be Leonard)
Friday, 07/08 – Dylan Perrillo Orchestra (11-piece Big Band/Old School Jazz Orchestra)
Friday, 07/15 – Josh Morris Band (70's Singer/Songwriter meets 90's Alt/Rock)
Friday, 07/22 – Hartley's Encore (Funk/Soul Band)
Friday, 07/29 – Chestnut Grove (5-Piece Rock-n-Roll Band)
For more information, visit www.parktheatergf.com/events or phone the box office at 518-792-1150.