France Rocks Summer fest, the largest festival of French music in the United States, have announced their 5th anniversary lineup. Beginning on Saturday, June 4, this month-long festival will feature 15 concerts across Brooklyn and Manhattan, and will culminate with a celebration at Central Park's SummerStage.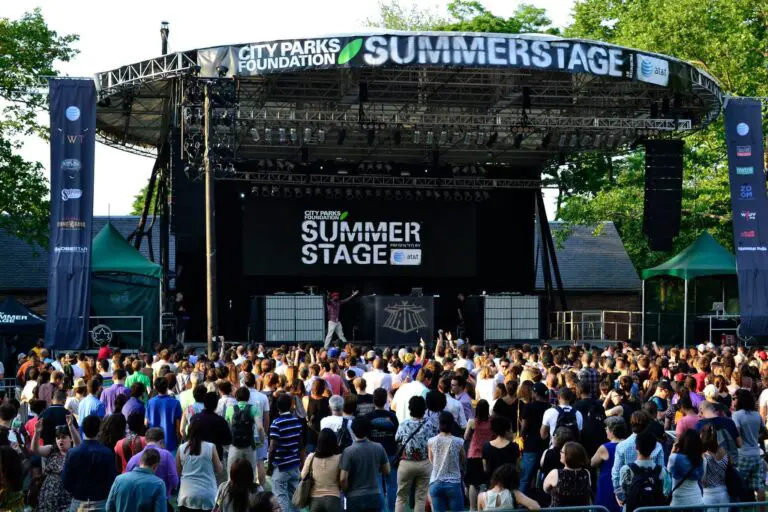 Gracing the France Rocks stage will be legendary French hip hop artist MC Solaar, the Nice-based electro-pop artist Hyphen Hyphen and electro-pop trio Bon Entendeur. Co-presented with FiAF (French Institute Alliance Francaise), the performances on June, 21 will also mark the 40th Anniversary of "La Fête de la Musique", an International day of music that derived from France.
We are thrilled to celebrate the 5th edition of France Rocks Summer Fest and the return of live music to New York City, which is once again thriving.

I am proud to present this diverse group of edgy, up-and-coming artists and can't wait to witness the beautiful energy of audiences enjoying this tremendous music.

France Rocks founder, Michele Amar
France Rocks highlights the most exciting music coming out of France today, as well as international artists who draw their inspiration from French culture. Attracting more than 50,000 music lovers across all backgrounds, free and ticketed shows will be held across eight venues throughout the month, including Brooklyn Steel and Blue Note Jazz Club.
This year's France Rocks festival is supported in part by the city's programming initiative, NY Music Month, the official celebration of New York City's vibrant and dynamic music ecosystem. In turn, France Rocks hopes to present its most eclectic roster of music to-date, ranging from gypsy jazz, electro-pop, Latin inspired French music and more.
France Rocks SummerFest is also supported through partnerships with France Rocks, French Institute Alliance Francaise, the Cultural Services of the French Embassy, Make Music New York, French Morning, A2IM Indie Week, SummerStage in Central Park, and the Lincoln Center.
Fore more on France Rocks Music Festival, visit their official website. While the entire festival lineup can be found below.
FRANCE ROCKS SUMMER FEST 2022 LINEUP:
Sat, June 4 – Las Rubias del Norte @ Barbes – 8PM
Sun, June 5 – La Femme @ Brooklyn Steel – 8PM
Fri, June 10 – Clovis Nicolas @ Blue Note Jazz Club – 12:30PM & 2PM
Sun, June 12 – Stephane Wrembel @ Barbes – 8PM
Mon, June 13 – Kid Francescoli / Kids Return @ Elsewhere – 8PM 
Wed, June 15 – Mamady Kouyate @ Barbes – 10PM
Thurs, June 16 – Laura Perudin @ David Rubenstein Atrium at Lincoln Center – 7PM
Cosmic Garden @ David Rubenstein Atrium at Lincoln Center – 8PM
Emeline Michel @ Chelsea Factory – 8PM
Fri, June 17 – Emeline Michel @ Chelsea Factory – 8PM
Tues, June 21 – Hyphen Hyphen @ SummerStage in Central Park – 7PM Bon
Entendeur @ SummerStage in Central Park – 8PM
MC Solaar @ SummerStage in Central Park – 9PM
Wed, June 22 – Rone @ (Le) Poisson Rouge – 8.30PM
Helene Gillet @ Barbes – 8PM
Fri, June 24 – Yann Tiersen @ Brooklyn Steel – 9PM 
Sun, June 26 – Sedi Dona Balkan Band @ Barbes – 8PM 
Wed, June 29 – Laura Perudin @ Drom – 7.30 PM