Folk rock legends The Lumineers made a stop in Canandaigua on Friday, May 27, on their heavily anticipated world tour.  Popular Upstate NY venue CMAC had a packed crowd despite the on and off rain storm that carried on all day.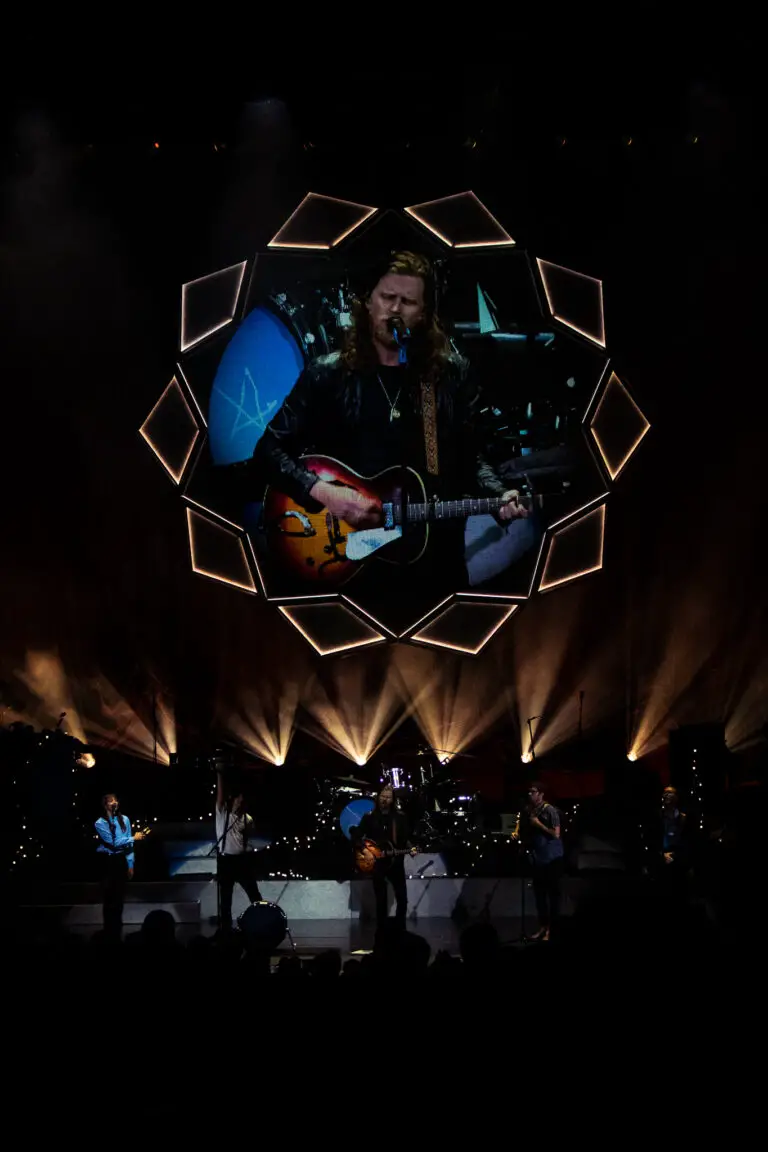 The Lumineers opened up the amphitheater's debut concert series and left people wanting more. It was only right that another on the rise folk band open up the night and Caamp did just that. These Ohio natives are composed of Evan Westfall, Taylor Meier, Matt Vinson, and Joseph Kavalec. The group played some hits that the crowd seemed very familiar with including "Hey Joe," "By and By," and "Vagabond."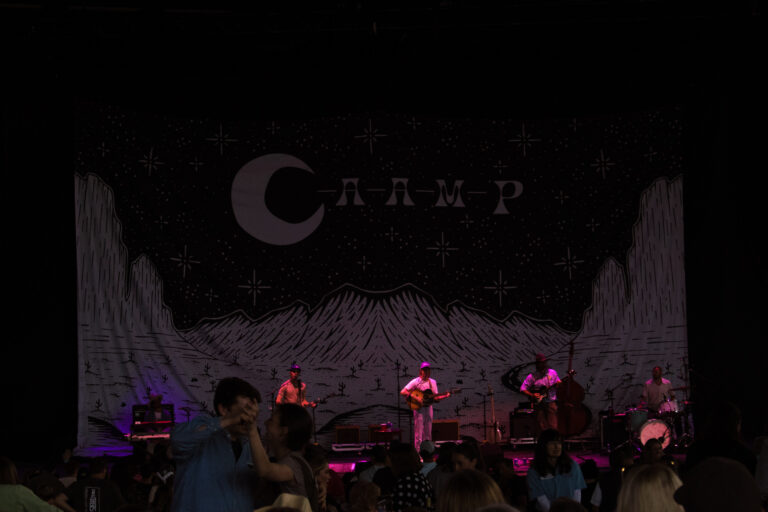 The Lumineers fans' have waited many years for new music. Luckily, at the beginning of 2022 the band released their fourth studio album BRIGHTSIDE. Following that they announced their worldwide tour. The joyous nine-song collection is co-written by Wesley Schultz and Jeremiah Fraites. On stage they join countless other musicians to give fans the full experience of their music. 
In addition to the intricate projecting screens and lighting effects, The Lumineers entered the stage with their uplifting dance beats. They opened with popular songs "BRIGHTSIDE," "Cleopatra," and "Ho Hey." All of which had the crowd dancing from the front aisles to the back of the lawn. The gratitude to be back with their fans had The Lumineers pumped up and even spread the love with their fans as Wesley walked into the crowd throughout his set.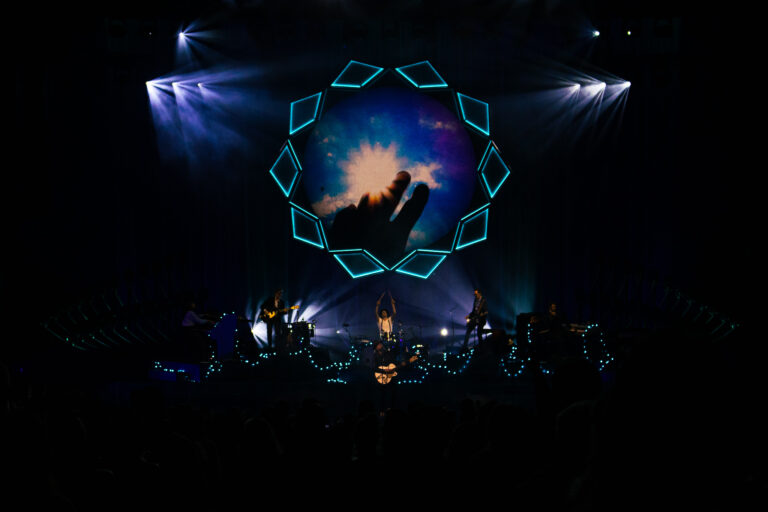 Although this was the BRIGHTSIDE tour it did not let the band shy away from playing their much-adored songs off of their older albums III, Cleopatra, and The Lumineers. They even managed to play some covers and bring Caamp back out on stage for a group performance. 
They finished their set with songs that the lead singer said reminded him of the many obstacles that everyone endured during the pandemic and the perseveration that we all held on to. With a heavy heart the crowd collectively screamed the lyrics to "Stubborn Love."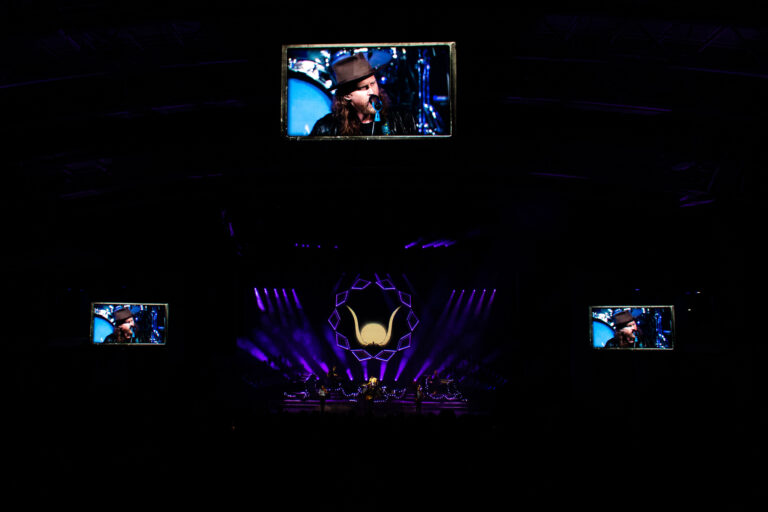 CMAC is welcoming many more artists this summer including Kenny Chesney, Fitz and the Tantrums, and more. Don't miss out!
The Lumineers – CMAC, Canandaigua, NY – May 29, 2022
Setlist: BRIGHTSIDE, Cleopatra, Ho Hey, Flowers in Your Hair, Angela, A.M. Radio, Dead Sea, My Cell, Slow It Down, Charlie Boy, NEVER REALLY MINE, Gloria, Sleep on the Floor, Ophelia, Leader of the Landslide, ROLLERCOASTER, WHERE WE ARE, Walls (Circus), Big Parade
Encore: Donna, Submarines, BIRTHDAY, REMINGTON/REPRISE, Stubborn Love