Chuck Garvey shared a health update this week on Podcrash as he continues to recover from a stroke he suffered in November 2021.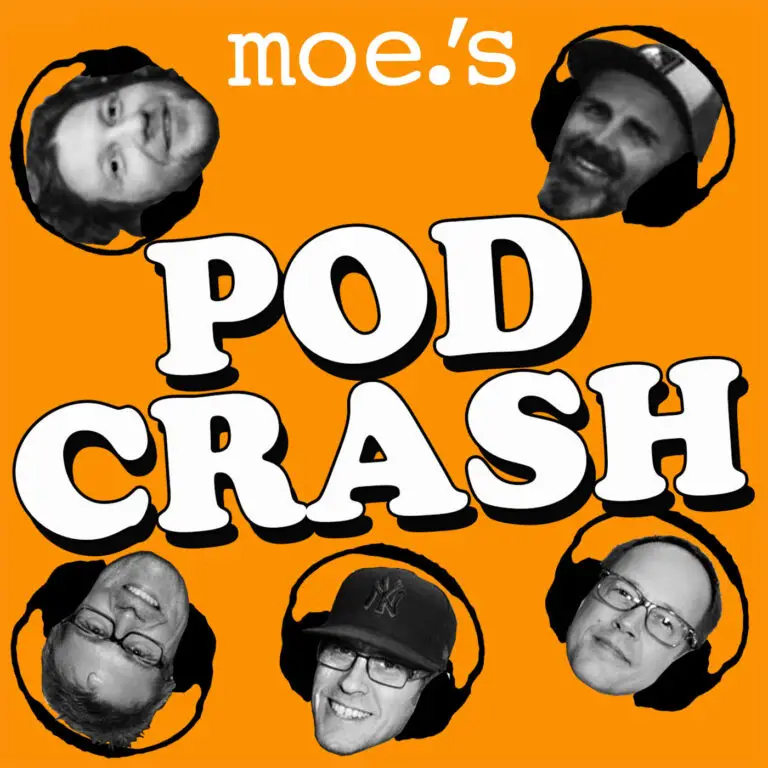 A new podcast from the band, Podcrash features all members addressing all things moe. In the new episode, Harvey shared that he was first and foremost 'getting some speech going on' as the most important part of recovery. Garvey went on to say "I just wanted to talk. When I woke up I just wanted to see everyone that I've ever known."
It was great to see you guys, but I couldn't say what I wanted to say so that was hard. Working on the speech is because I want to talk to everybody and now all the stuff … getting back on my feet was a big thing so I could get out of a chair was the next thing. And then the next thing was getting my hand to work so I could play.

Chuck Garvey
"Working on everything to get the fine motor skills on my hand is really big because I want to play again," explained Chuck. "I want to play with the band. I want all the fun things that we can do with music is … I want to try that again."
Chuck Garvey will miss moe.'s upcoming shows this summer, including at Summer Camp Music Festival this weekend, with Suke Cerulo (Schleigho) and Nate Wilson (Assembly of Dust, Percy Hill) filling in. Discover how their recent Monkeys on Ecstasy show at Empire Underground in Albany unfolded.
The full episode is now available via moe.org and all podcast services. Spotify | Apple | Google | Amazon 
More info at moremusic.at/moespodcrash
moe. 2022 Summer Tour
Thurs, May 26 – Sun, May 29 – Chillicothe, IL – Summer Camp Music Fest
Fri, June 10 – Norfolk, VA – HarborFest
Sat, June 18 – Philadelphia, PA – City Bisco 2022
Wed, July 6 – Albany, NY – Empire State Plaza Concert Series
Thurs, July 7 – Buffalo, NY – Buffalo Outer Harbor
Fri, July 8 – Marshfield, MA – Levitate Music Festival
Sat, July 9 – Patchogue, NY – Great South Bay Music Festival
Sun, July 10 – Seaside Heights, NJ – Live at the Heights, The Beach Stage
Fri, September 2 – Jay, VT – Jay Peak Resort
Sat, September 3 – Sun, September 4 – Lake George, NY – Adirondack Music Festival^
Fri, September 23 – Sat, September 24 – St. Helena, CA – Blue Note at the Charles Krug Winery
^ Official announcement and on-sale date TBD