Ithaca Night Bazaar kicked off their summer festival series on Thursday evening, May 19, with hometown favorite, Jimkata. The captivating trio returned to the stage in Ithaca for the first time in six years. Jimkata fans were engaged and elevated as the 90 minute set of mesmerizing synths included fifteen years of hits plus "Wanna Go" and "Wait for You" from Bonfires, the bands most recent album.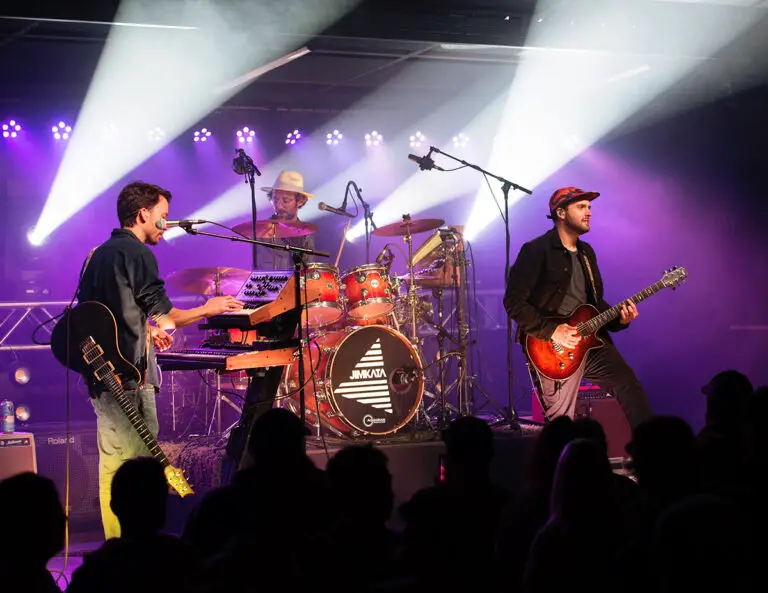 Harmonizing their talents since grade school, Evan Friedell, Aaron Gorsch and Packy Lunn have developed a paradise for their fans to get lost in with a visual and lyrical approach like no other band out there. Their distinctive sound and catchy hooks will be sure to take you on a moving wild ride.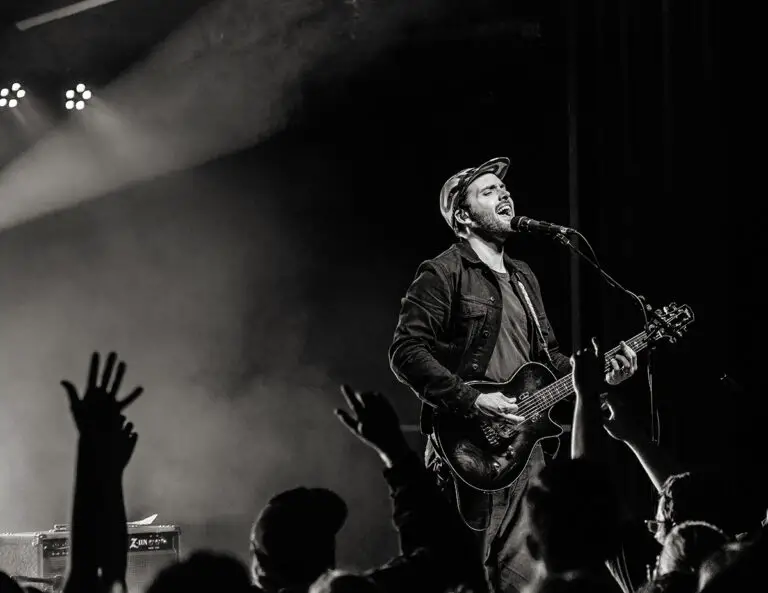 Learn more about Jimkata on their website.
Jimkata – Thursday, May 19 – Ithaca
Setlist: Die Digital, Wild Ride, Wait For You, Wanna Go, Writing On The Wall, Feel In Light, Jumping Out of Airplanes, Blessings in Disguise, Bonfires, Innocence, Ride the Wave, Weight of Paradise, Release. Encore: Won't Let You Down, Nightshade.
Jimkata Tour Dates
May 27 – Pueblo, CO – ARISE Festival 2022
May 29 – Chillicothe, IL – Summer Camp Music Festival
June 16 – Asbury Park, NJ – Wonder Bar
June 17 – Brooklyn, NY – Knitting Factory
June 18 – Beach Haven, NJ – HopSauce Fest 2022
Aug 19 – Sherman, NY – Beyond The Blue 2022