The National Independent Venue Association, NIVA is preparing for their first ever conference and awards formal called "Niva '22", on July 11 and 12 in Cleveland.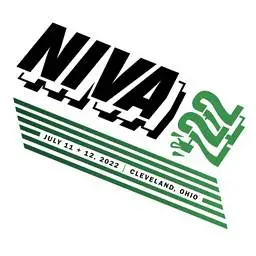 Since COVID-19, this organization's mission has been to save the independent live concert, comedy, promoter and festival industry from running out of business. This upcoming event will focus on the future of these fields, as well as interest groups who benefited from NIVA.
More specifically, this non profit will provide two days of in-person programming, education, networking, entertainment, and more for the attendees. The Independent Awards Formal, a black-tie gala on Monday, July 11, from 6:00 P.M. to 10:00 P.M., will be held at the Rock and Roll Hall of Fame and Museum.
We started NIVA to help independent venues and promoters survive the pandemic. Together we fought for and won the passage of the Save Our Stages Act, which resulted in a historic $16 billion emergency relief grant program. Though the impetus was a crisis response, we've planned from the very beginning to continue growing NIVA into a full-service trade organization that serves its membership today and in the future. Our mantra from the start was 'First we survive, then we thrive.' We're excited to bring the live industry together in a new way that is truly impactful while highlighting the importance of connectivity. Our goal is to create positive momentum within the touring and live industry, altering the course beyond the pandemic and providing the necessary tools for our members to succeed while returning to in-person events and entertainment.

NIVA Co-Founder and Executive Director, Rev. Moose
During the conference, NIVA will shed light on new technologies. Additionally, there will be numerous panels with industry professionals, specialized educational sessions, brand activations, and networking opportunities provided. The topics the non-profit will focus on are safety, inclusion, diversity, equality, accessibility, booking, ticketing, and marketing.
The events will take place in multiple NIVA-member venues in Cleveland. Early bird registration is now accessible until May 26, while conference programming and speakers will be announced soon.
Ticket Prices
Member pre-sale: $249 (ends May 26)
Member full price: $299
Non-member pre-sale: $599 (ends May 26)    
Non-member full price: $699