This summer, bluegrass meets comedy with the Silly Billy Strings tour. Nashville's newest GRAMMY award winner will perform four short sets on each stop of the tour, with comedians in between for their own sets.
Presented by Silly String, The Silly Billy Strings Tour will kick off at Nashville's Brooklyn Bowl, before embarking on a tour of socially distanced venues thoughout the Southeast and Mid-Atlantic regions.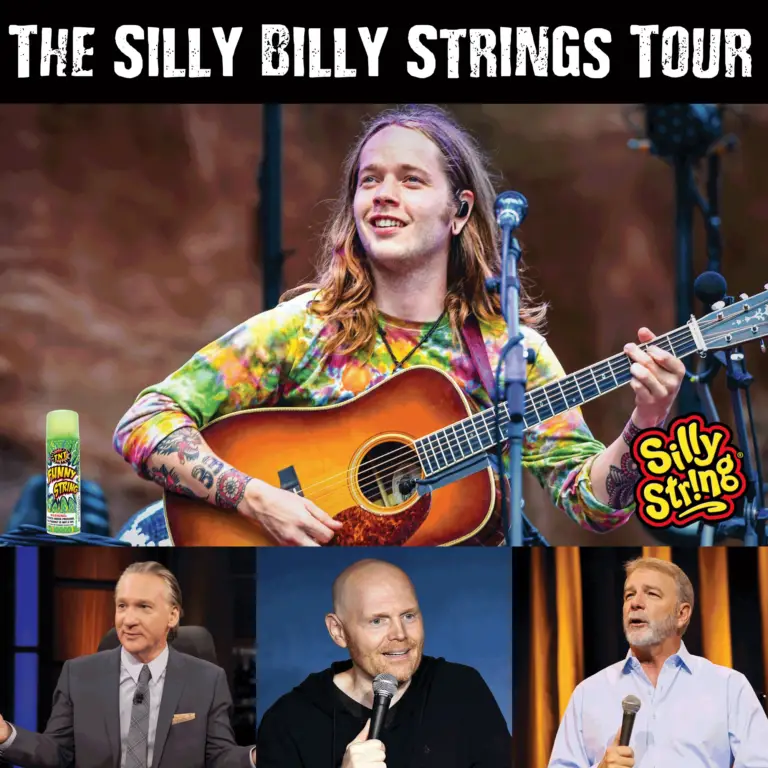 Joining Billy for the shows are veteran comedians Bill Maher, Bill Burr and Bill Engvall. Maher, the host of Real Time with Bill Maher said of the tour "I don't know much about bluegrass, but what I do know is that there is only weed in my baggie."
When asked for comment, Bill Burr simply shouted "Billy Motherfuckin' Strings!" Meanwhile, Bill Engvall of Blue Color Comedy Tour fame, said "I am so happy to be on this tour, Billy has been a great friend ever since he changed the lyrics to "While I'm waiting, here's your sign."
Billy will also pay special tribute to the late, great Bill Hicks, with a special performance of "Wild Bill Jones." Tickets are on sale starting April 31 at Ticketron outlets nationwide.