Oteil Burbridge brought an incredible cast of friends and virtuosos together for an incredible two night run at The Capitol Theatre over March 11-12.
James Casey returned to the stage after recovering from chemotherapy Friday, March 11, and Jennifer Hartswick started off with a charming serenade on "Water in the Desert." The band played several Grateful Dead tunes that paid homage to The Cap's Dead roots and of course, Oteil's Dead & Company affiliation. It's always an absolute pleasure experiencing a show at this theatre especially with a band as talented and entertaining as this one.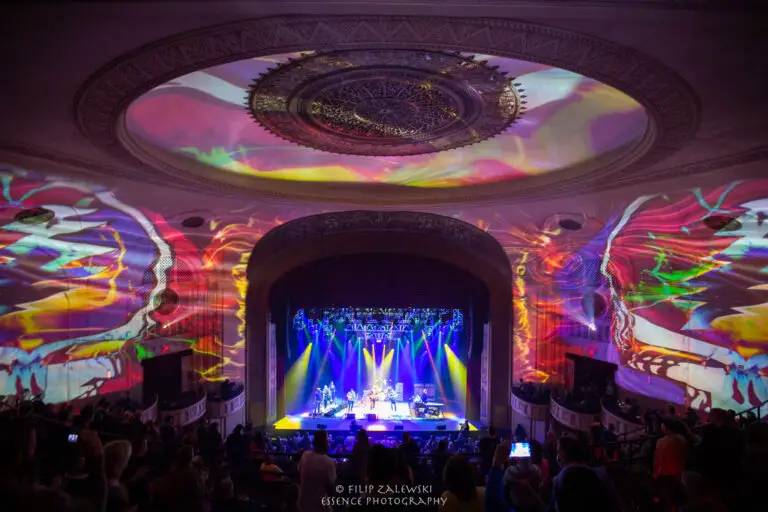 The pair of shows featured Eric Krasno (guitar, Lettuce, Eric Krasno Band), Jason Crosby (keys, Assembly of Dust, Robert Randolph and the Family Band), Jennifer Hartswick (trumpet/vocals, Trey Anastasio Band), Natalie Cressman (trombone/vocals, Trey Anastasio Band), James Casey (saxophone/vocals, Trey Anastasio Band, Lettuce), Tom Guarna (NYC guitarist), and Pete Lavezzoli (drums/percussion, Melvin Seals and JGB).
Oteil and Friends – Capitol Theatre, Port Chester – March 11, 2022
Set 1: Water in the Desert, They Love Each Other, Cats Under the Stars, Gomorrahy, Deal, Too Many Times, In Memory of Elizabeth Reed
Set 2: Magnificent Sanctuary Band, King Solomon's Marbles, No More Doubt, Can You Get To That, To Lay Me Down, Blue Sky, Eyes of the World, Morning Dew, The Golden Road to Unlimited Devotion, Edward the Mad Shirt Grinder
Oteil and Friends – Capitol Theatre, Port Chester – March 12, 2022
Set 1: Touch of Grey, Scarlet Begonias, Estimated Prophet, Gotta Serve Somebody, Mystery Train, Chasing, Weather Report Suite
Set 2: Hot 'Lanta, Tough Mama, Believe It or Not, Unconditional Love, Superhighway, New Potato Caboose, Terrapin Station, Shakedown Street
Encore: Attics of My Life, Turn On Your Love Light