GRAMMY-nominated singer-songwriter Becca Stevens and GRAMMY Award-winning Attacca Quartet announce their collaborate album, Becca Stevens | Attacca Quartet will drop April 22nd. The first song off the collaborative album, "45 Bucks" along with accompanying live performance video are out now.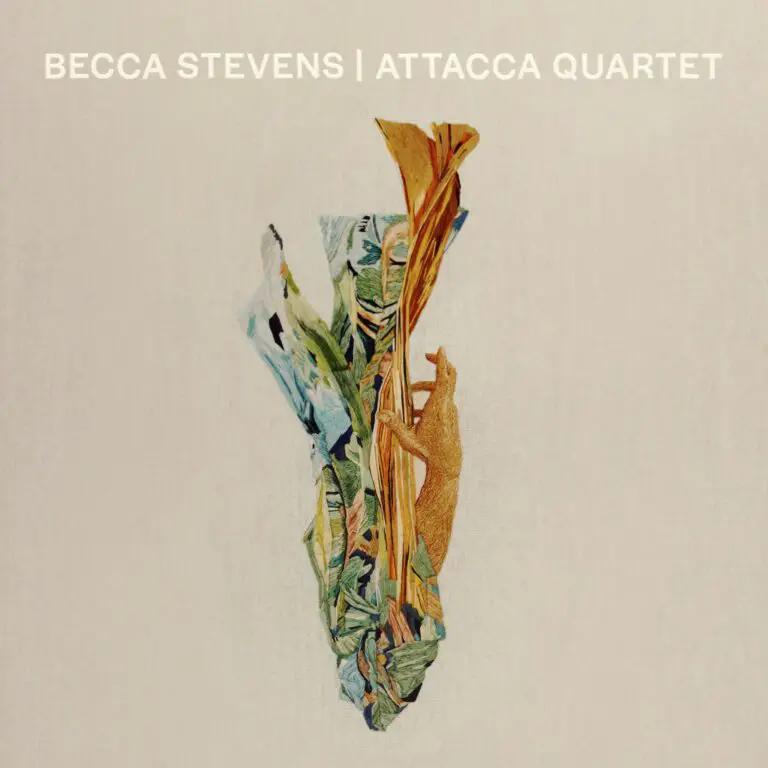 The album's track-list reflects Becca's journey and growth as an artist. Ready for the challenge, Attacca joined Stevens decade's worth of music that continues to prove her music capabilities. The tracklist consist of 14 songs with arrangements from Liam Robinson, Bill Stevens (Becca's brother), Stephen Prutsman, Becca Stevens, William Stevens (Becca's father), Michael Ippolito, and Nathan Schram.
The song started as an attempt to 'take the high road' by putting frustrations to music rather than escalating a no-win situation with a next-door neighbor, and evolved into an ode to several folks who have let me down throughout my life.

Becca Stevens
A Brooklyn-based artist, Stevens established a career back in 2013 with pianist, composer, and conductor Steven Prutsman who sparked the idea of initial string arrangement. The Attacca Quartet is filled with stylistic versatility that arranges perfectly with Becca who's inspiration comes from pop, jazz, indie-rick, and Appalachian folk music.
Becca's 2020 "Wonderbloom" album landed the artist her first GRAMMY-nomination and Attacca's first GRAMMY Award-win in 2019 with their album "Orange."