Guitar extraordinaire Marcus Rezak and Umphrey's McGee drummer Kris Myers have combned forces once more to release a brand new collaborative track called "Kyoto Cocktail" that's now available for download. Produced by Eddie Roberts of The New Mastersounds, this NYC fusion-inspired single also features Chris Duffy from The Magic Beans on bass and Tyler Adams of The Jauntee on keyboards. It comes ahead of a co-headlining show between Rezak's original Truth in Sound band featuring Myers on drums and Myers' original fusion project Kick the Cat at Cervantes' Other Side in Denver, CO on Friday, March 4th, 2022.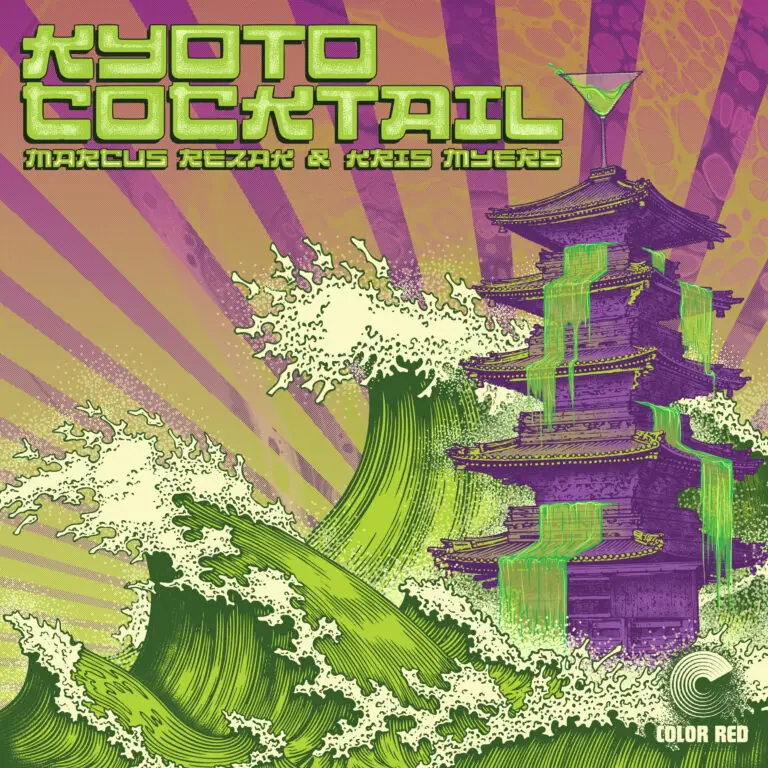 "Kyoto Cocktail" is an attempt to capture the energy and sonic grit of a live performance at a New York City dive bar. On a recent trip to said dive bar, Rezak and Myers discussed their mutual love for fusion music emanating from NYC in the '80s and '90s – an era renowned for its combination of raw power and commercial catchiness. They attempt to capture this mood with the help of tastefully expressive guitar work and Myers' syncopated and sophisticated drumming style. Throw in some soaring organ fills and a sturdy bottom end behind some rich melodies and you've got yourself a "Kyoto Cocktail," the latest effort from a collaboration that goes back 15 years now.
Myers is currently on tour with Umphrey's McGee, having just completed a string of shows in the Northeast, while Rezak is currently embarking on a fully loaded winter tour with his high-octane Grateful Dead tribute group, Shred is Dead, and his original Truth in Sound band to promote his latest release Truth in Sound which features Russ Lawton, Ray Paczkowski, and the late Tony Markellis of Trey Anastasio Band. 
"Kyoto Cocktail" is now available for download through Color Red's website. And tickets for the upcoming show at Cervantes' can be purchased here.