Saranac Lake's Winter Carnival 2022 is in the books, an event that drew thousands of tourists to the heart of the Adirondacks over February 4-13. Celebrating 125 years since the first Winter Carnival, the event was dialed back compared to past years, but the crowds indicated the event was coming back strong after 2021.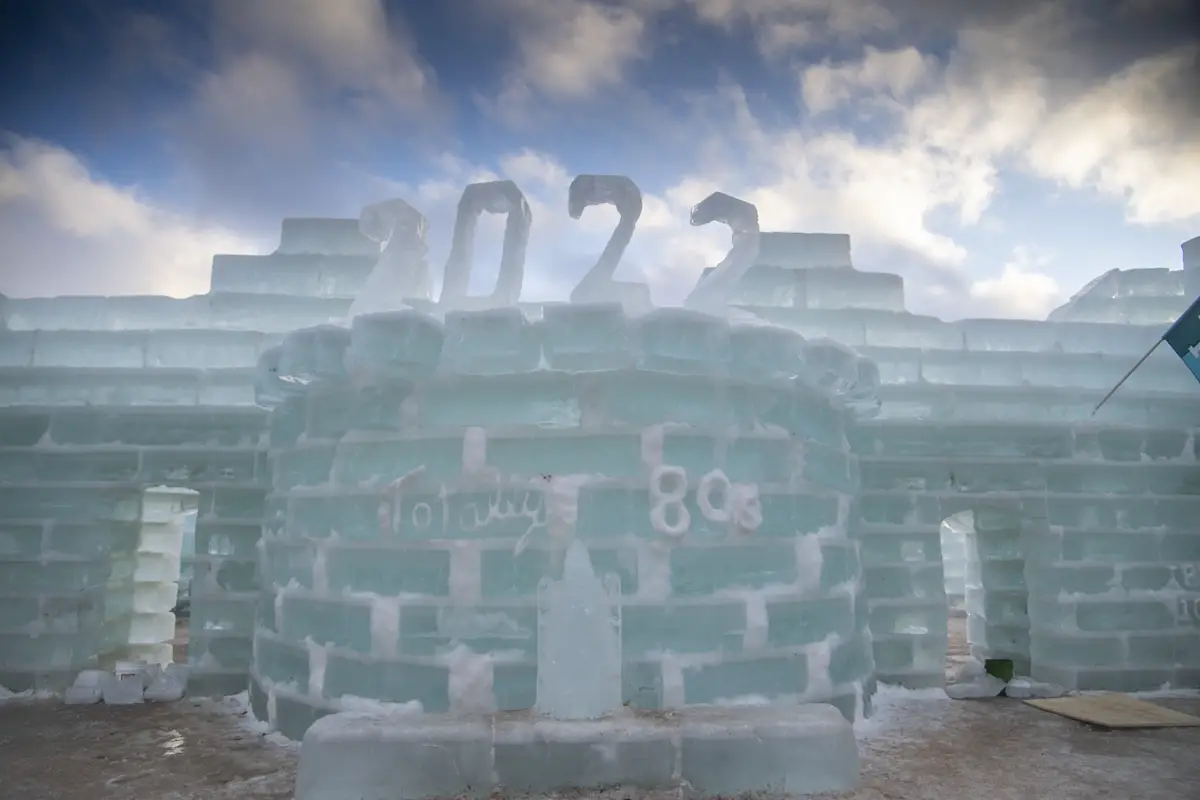 With the annual parade on Saturday, February 12, onlookers and locals took part in the annual spectacle, before heading to The Waterhole for The Big Takeover's post-parade show. With 10 days of shows, The Waterhole was the place to make a pit stop at during any journey to Saranac Lake, regardless of the season.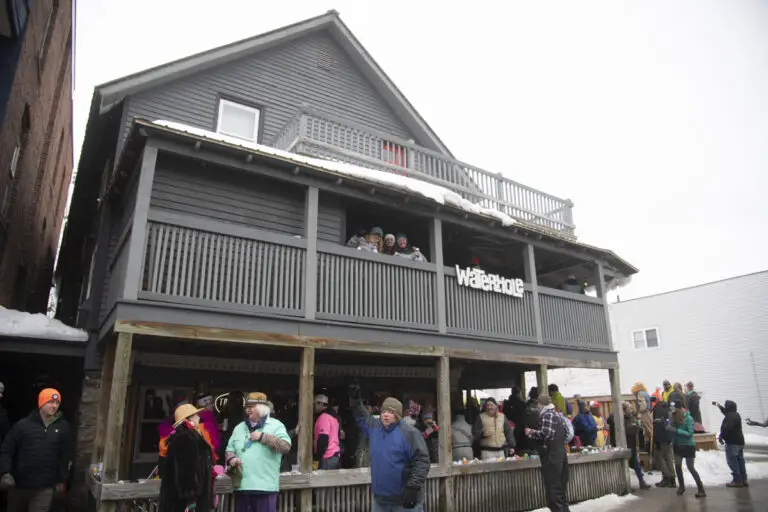 West End Blend, no strangers to The Waterhole – having released Live at The Waterhole in 2018 – took the stage following a raucous set from Rochesters The Sideways. When it comes to the Hartford-based West End Blend, you'll find yourself at a show wondering "Where does the band go wrong?" They hit on every note, take every chance and deliver on opportunities to drive the audience to a frenzy. There are no wrong turns here, simply a fantastic funk band, immersed in a united delivery of a stellar show, every time.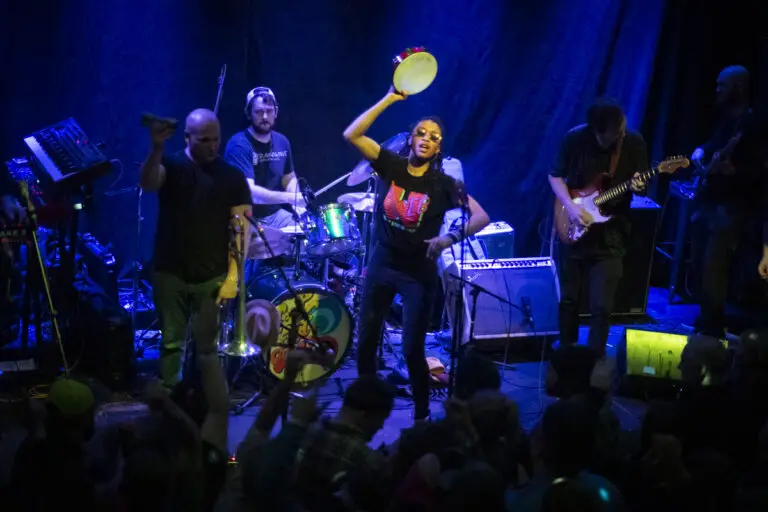 Tonight was no different, with original songs peppered throughout their two sets, with songs by Prince and Paul Simon driving the Totally 80's theme to new levels. You can catch West End Blend this winter in Portland, ME on February 26, and at The Snow Barn in West Dover, VT on March 19. More info can be found here.
West End Blend – The Waterhole, Saranac Lake – February 12, 2022
Set 1: Dangerous, Controversy, Voodoo, Workout, Mama Said, Sirache, Too Heavy, I'm Time, Reprise, Call Me Al
Set 2: 1999, Say Hey, Kane Guru, Day Dreamer, Still About it, WIAA, Attitude, Hard Luck, Sunrise, Burning Down, Smile, Scene
Encore: All You Got->Purple Rain