David Byrne's American Utopia on Broadway has extended its run and conclude performances on Sunday, April 3, 2022, at the St. Theatre (246 West 44th Street).
Just days before its April 3 conclusion at the St. James Theatre on Broadway, David Byrne's American Utopia will stage American Utopia Farewell!, a special benefit performance on March 30 with proceeds supporting Byrne's non-profit, Arbutus.
Guests will receive premium seating for the show, entry to an exclusive post-performance conversation with Byrne and special guests and a gift bag. VIP-level ticket holders will receive signed copies of his new book, A History of The World (in Dingbats), published by Phaidon, and a vinyl LP of the David Byrne's American Utopia original cast recording on Nonesuch Records. A significant portion of the ticket price is tax deductible. Tickets can be purchased here.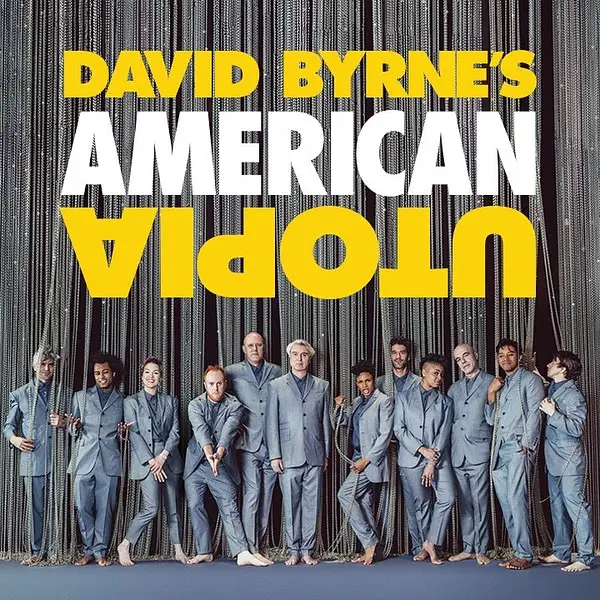 Following its 2019 smash hit at the Hudson Theatre and the 18-month pandemic shutdown, American Utopia returns to Broadway on Friday, September 17, 2021. However, the show was honored with a Special Tony Award in September of 2021. 
David Byrne's original production began as an album released in 2018. Later that year, the theatrical concert played more than 150 dates in 27 countries. Additionally, the album includes songs from Talking Heads and Byrne's solo career. 
Often described as a "dazzling, jubilant and rapturous" production, the show features astonishing staging by choreographer Annie-B Parson. Along with Alex Timbers serving as production consultant, is "a joy to behold and a breathtaking celebration of life."  
furthermore, If you want to rediscover the joy of live music, community and connection, seeing this show live at Broadway's St. James Theatre is the place.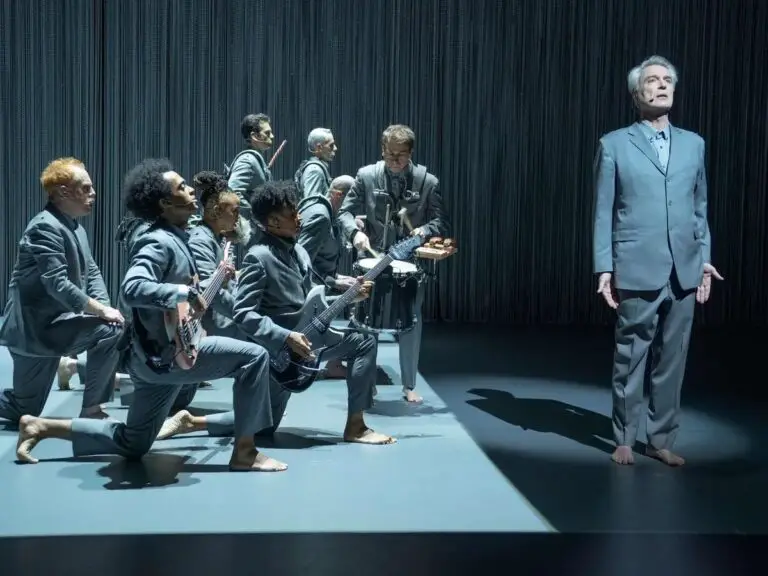 Bryne's production made its world premiere opening the 2020 Toronto International Film Festival and is currently streaming on HBO Max. The film is called "a life-affirming, euphoria-producing, soul-energizing sing-along protest film that's asking us to rise up against our own complacency" (IndieWire) and "an all-time-great concert film" (Vanity Fair). The A.V. Club said, "David Byrne and Spike Lee found the spectacle in the performers simply performing." 
Nonesuch Records released the original 2018 album and the cast album for American Utopia, with music and lyrics by David Byrne. Both albums are available digitally and on vinyl and CD: the cast album here, the original album here. 
Tickets are on sale at www.americanutopiabroadway.com.  
Prices start at $44 a seat, along with limited for each performance. Similarly, tickets are sold via digital lottery random drawing powered by Lucky Seat. Enter and find more information here.
All ticket holders must present proof of being fully vaccinated as well as a photo ID and are required to always wear a mask inside the theater. See further details and requirements regarding vaccinations, testing and safety protocols here. 
The performance will run:
Wednesdays at 8PM 
Thursdays at 8PM 
Fridays at 8PM 
Saturdays at 5PM and 9PM 
Sundays at 3PM 
For the most current performance times, please check www.americanutopiabroadway.com/tickets.