written by Matthew Romano
What is it about Upstate New York winters that makes musicians bring their multi-colored California concepts here to heat things up? 41 years ago, Jerry Garcia Band came to be an act for the Lake Ontario sound at Laker Hall on the SUNY Oswego campus February 17, 1980.  And next week, February 17, 2022, John Mayer opens his Sob Rock Tour at Albany's MVP Arena.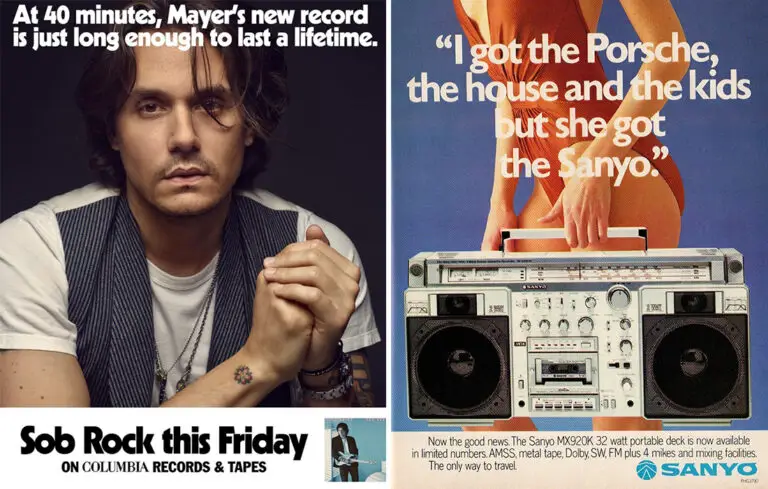 This marks the fourth time he's shedded on the Hudson River for a tour opener. Mayer played his first Dead and Company show on Pearl Street in 2015. Matthew Romano spoke with Mayer on an episode of Tales From The Golden Road (Easter 2016) about the journey. 
John Mayer Archival Tales From The Golden Road Radio Transcript Sunday March 27th 2016  (8:35 minutes long from Easter 2016 before Dead and Company Summer Tour 2016). The original audio includes Bob Weir calling in to the show "as Biff from Cabo" that's also featured on the broadcast.
MR: With your notorious blues background are you excited to tackle songs like "Wang Dang Doodle," "New Speedway Boogie" and "Viola Lee Blues?" To bring your own texture and vibe to them?
John Mayer: Not completely. It's a great question. So it's the same blues shape on the guitar neck… but your intentionality is completely different. That was the R&D of it for me. It's more meditative. It's a little Hendrixy. 
MR: Very fitting that the first notes you and Oteil Burbridge channeled with Dead and Company in Albany was "Playing In The Band." What a composition you guys continue to improvise the moment with still.  
John Mayer: Yea I wrote this very cinematic intro to playing in the band that night. One of the things I've realized is so instrumental, no pun intended, in people vibing with the music is the fact that it's very sequential in the way it moves up and down. So it's like a flow. You know? It's very ascending and descending. That's what allows people to get on it and ride it.
MR: Ride the wave.
John Mayer: Yea. The music got really tense and then just opened up, it was the only time we ever did it but I like how it was the birth of the band. 
John Mayer: I was speaking with Eddie Kramer who was famous for engineering the Jimi Hendrix records and still oversees the live records and stuff. I told him that Garcia and Hendrix were similar. They were both able to divorce themselves from consciousness while playing. A song like "Viola Lee Blues" I can really pull the Hendrix thing into it. It's not that different. It's a mixolydian thing that's a different cut of the saw. Straight blues kind of wilts. 
Tales From The Golden Road: It's the blues but it's also a Grateful Dead song.
John Mayer: It's blues that's been put in a different shape by a blacksmith. It's like a pounded chicken. What do they call that?
Tales From the Golden Road: Spatchcock!
John Mayer: It's Blues that's been tenderized.
MR: It still has that grease to it though.
John Mayer: Yea that's right.
John Mayer: The good part of the first Albany show was kind of spent with arms kind of crossed. Then at some point they came down and it was like ok he's got it. Now that we have that relationship with the crowd we can just go in from the down beat and get to know each other.  
Tales from the Golden Road: It's like that great line Bobby has about the Grateful Dead Music, "We state a theme and take it for a walk in the woods." Then while you're taking a walk in the woods, is this going somewhere?
John Mayer: The quotable Bob Weir. I'll tell ya, I've learned so much from these songs and guitar playing from Jerry and this music. 
Tales From The Golden Road: You're going to school all the time while you're playing this music.
John Mayer: "Here Comes Sunshine "off the first Dick's Picks is maybe the greatest guitar playing I have ever heard in my life. There's two solos and they are the most sustained, genius. They are just up on the wave. It never broke.
MR: Well if this first fall tour was school, then school's out for the summer man.
John Mayer: Yea we're gonna go for it.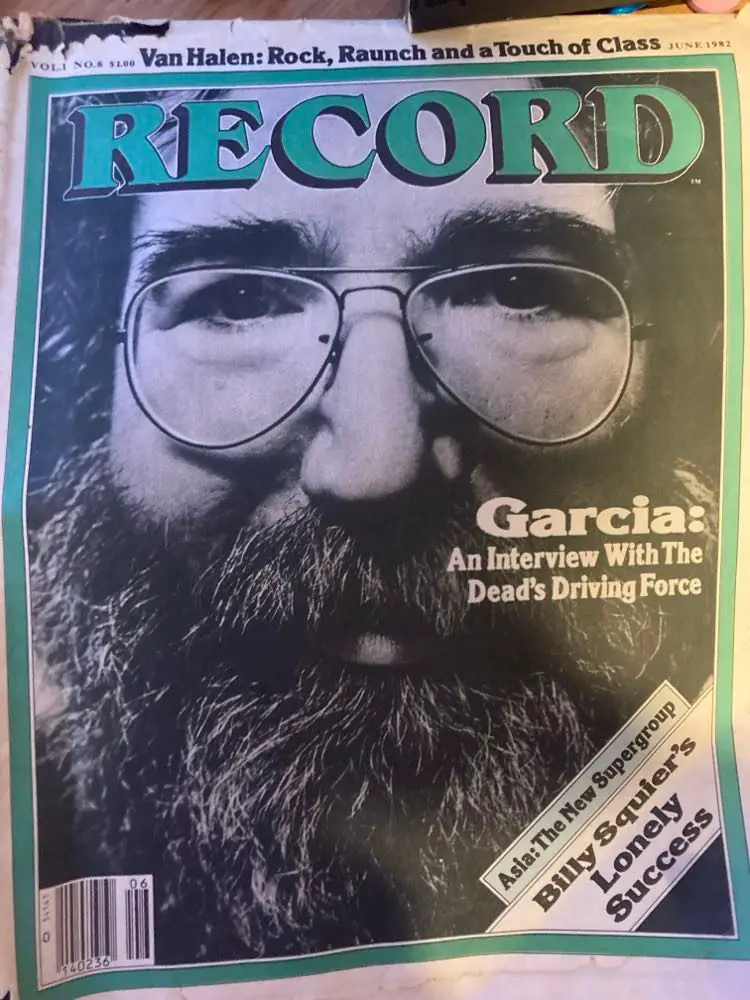 The Jerry Garcia Band once held class for Oswego State University on February 17, 1980. The two J's sounds are a nice hybrid. Mayer's "Dear Marie" is Garcia's "Althea." John Mayer, Pino Palladino, Steve Jordan, and Chick Corea once clocked in "After Midnight."
Expect some funk with guitarist Isaiah Sharkey of D'Angelo at the Sob Rock tour debut as well. John Mayer and Bob Weir funked out Jerry Band's music with Lettuce as well. Like Oteil Burbridge told NYS Music in Miami Beach.
Well I mean there's so much funk in The Grateful Dead's music. The Jerry Band's music. It's just like there for the picking so I just lean in to it

Oteil Burbridge
The Jerry Garcia Band visited Oswego, NY on February 17, 1980 before a Grateful Dead tour. A then 37-year old Garcia had his second touring band outside the Grateful Dead since collaborating with Howard Wales on Hooteroll? His tiger quartet set up on the bandstand was inside a toasty Laker Hall. The comfortable corridor of Route 104 runs alongside it overlooking Lake Ontario. Three hours of music played to around 1,420 heads in a general admission hockey rink. Wild Blue on a bed of grey.
The landscape helped paint the setlist with classics like "Catfish John" & "Positively 4th Street." Outside the wooden room cast musical snow angels on the lake's banks. This heater includes one of Senor Garcia's sweetest improvisational moments when the "After Midnight" launches into Eleanor Rigby. Only one year of tape has that jam. 
In a 1981 TV interview Garcia was asked, "What are the virtues playing with your own band compared to the Grateful Dead?" Jerry responded,  "It's a real resonant consonance experience, it's harmonious, everybody's musical taste is similar to my own, ya know? And our concept of what music should be. We have an accord, so my band is playing the kind of music that I think of the way music is constructed, in terms of the roles and the instruments. The Grateful Dead is interesting because everyone has a different concept of what music is about which creates a lot of friction and tension to it."
Jerry Garcia interview with David Gans & Blair Jackson in A Record 1982 print publication:
Jerry Garcia: When we started working on "The Eleven" back in the late 60's we'd spend hours playing groups of eleven, to get used to that phrase and musical patterns. Then play them over and over again.
Record Magazine: In an almost academic way?
Jerry Garcia: Oh yea, in a real academic way.
We had to do it. You can't play confidently and fluidly in those times with really knowing what you're doing.

Jerry Garcia
Jerry Garcia Band Set List, Laker Hall, Oswego, NY February 17 1980
Set 1: I'll Take A Melody, Friend Of The Devil, How Sweet It Is (To Be Loved By You) Catfish John, Deal, Positively 4th Street, That's All Right, Mama
Set 2: Money Honey, Sitting Here In Limbo, Let It Rock, After Midnight > Eleanor Rigby Jam > After Midnight, It Takes A Lot To Laugh, It Takes A Train To Cry, The Harder They Come
Full Band lineup for John Mayer's Sob Rock Tour