On Saturday, February 19 at 8 PM, Flushing Town Hall is hosting Alicia Olatuja, an amazing singer who came into the national spotlight as the featured soloist of the Brooklyn Tabernacle Choir at President Barack Obama's Second Inauguration in 2013. 
"We are overjoyed to welcome Alicia Olatuja to Flushing Town Hall and excited to hear her lush vocals," says Executive & Artistic Director Ellen Kodadek. "Audiences are in for a real treat, be they fans of jazz, folk, rock, or pop. Olatuja crosses genres seamlessly and is known for her regal presence and stunning voice."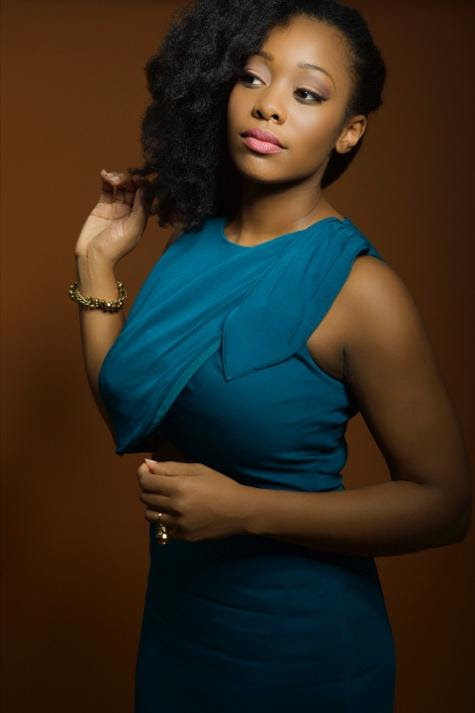 Olatuja's show, Intuition: From the Minds of Women, will celebrate esteemed, female composers and draws from her 2019 sophomore album. Along with this, includes her interpretations of the music of Sade, Tracy Chapman, Kate Bush, Linda Creed, Angela Bofill, and Brenda Russell. This event is an in-person event but is also streaming for free on Flushing Town Hall's YouTube channel. 
Along with Olatuja's performance, Flushing Town Hall hosts a Black History Trilogy for the celebration of Black History month. The trilogy will feature award-winning performers paying tribute to influential African-American artists, entertainers, and musical traditions. 
Though she is originally from St. Louis, Missouri, Olatuja grew up immersed in a wide range of musical styles, including gospel, soul, jazz and classical. Shortly after, she assembled her own jazz-based ensemble and recorded her first solo album, Timeless (2014).  
Praised by DownBeat for her "full-bodied tone, precise pitch, and personal engagement at the lowest whisper or highest wail," Olatuja's first came into the national spotlight in 2013 when performing as the featured soloist with the Brooklyn Tabernacle Choir at President Barack Obama's Second Inauguration.
This in-person performance will take place on Saturday, February 19 at 8 PM. Tickets can be purchased here ($15/$12 members). Lastly, all visitors, performers and staff are required to show proof of vaccination, masks will be required at all times as well. 
This concert will stream live for FREE on Flushing Town Hall's YouTube Channel