When funk mavens Cory Wong and the Wongnotes announced, over two variants ago, that mandolin phenom Sierra Hull would be opening their winter tour, it seemed like an odd pairing. With the tour finally getting underway, their recent stop at Anthology in Rochester on Sunday, January 30, proved it to be a brilliant choice.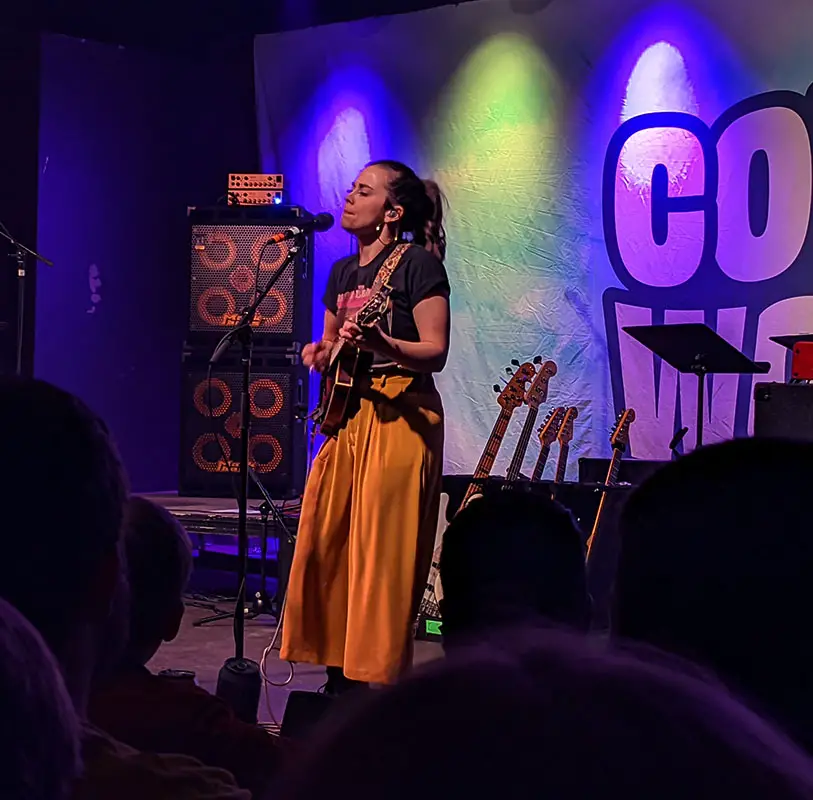 As Hull took the stage, the crowd was already near capacity, escaping the deep-freeze portion of the Rochester winter and taking advantage of what little scraps of live music could be found amongst the pandemic-ravaged scene. The audience was immediately rapt with Hull's masterful playing as she strummed and picked through "Poison" off her 2020 release, 25 Trips. It didn't take long for the bill to pay dividends as Wongnotes saxman Eddie Barbash came out to join her on a fantastic duet cover of "People Get Ready" and would stay out for the rest of her short set. After a blazing bluegrass number she brought out more Wongnotes: Sunny T on bass, Kevin Gastonguay on keys and Petar Janjic on drums. They played through Hull's "Weighted Mind," Del McCoury's "Blues Rollin' In" and closed out on blazing instrumental that showcased the groupings unique collective talents.
After a short break, Cory Wong took the stage with his full Wongnote unit. A five-piece horn section including members of Prince's New Power Generation Band and Jon Batiste's Stay Human joined Janjic, Sunny and Gastonguay to round out the band. They blasted non-stop through high-energy funks, bluesy grooves and dancehall throw-downs, going five songs into the set before taking a breather. Wong was content to lay the groundwork from which his bandmates could shine. He was happy to play bandleader and not draw the spotlight to his own playing as much as one would expect. Then midway through the set he broke free on a ripping effects-laden solo. With the reins loosened, he would rock out a bit more liberally in the second half of the set.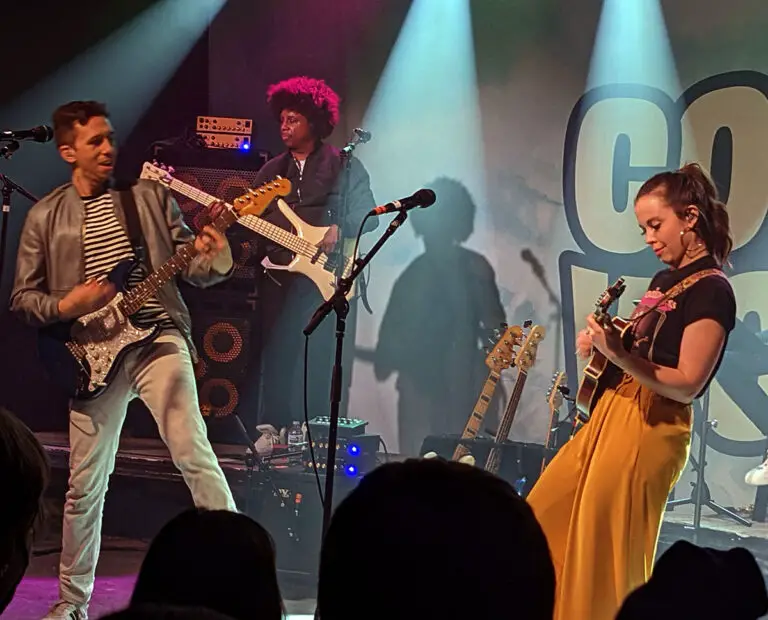 Nearing the end of the first set, it was time for Hull to come back to the stage. Bela Fleck and the Flecktones are not a band that draws a lot of comparison, with good reason. But what Cory Wong and the Wongnotes pulled off with Hull on stage could worthily be described as "Flecktones-ian." The unique blend of funk, soul, jazz and bluegrass with a splash of Irish jig highlighted in a brand new song Wong and Hull penned together, brought to mind the distinct sounds Bela and his band introduced to the world. Stunning stuff!
As if backing a bluegrass mandolin and then a guitar-led instrumental funk band wasn't enough of a flex for the Wongtones, they emerged after another short break for a closing set backing R&B singer Antwaun Stanley. Converted to a full bore party band, they ably kept pace with Stanley as he bounded and twirled and preached and effused love. The crowd, who were fully engaged since note one of the opening set, were easily molded into Stanley's party-goers. They were at the ready, clapping the beat, waving arms in sync, or singing in call and response with only a hint of a prompt. Whether it was on originals like "Speed Of Night," and "Where Are We Now" or on a Stevie Wonder Medley, the results were the same, this was Sunday night party and we were all invited.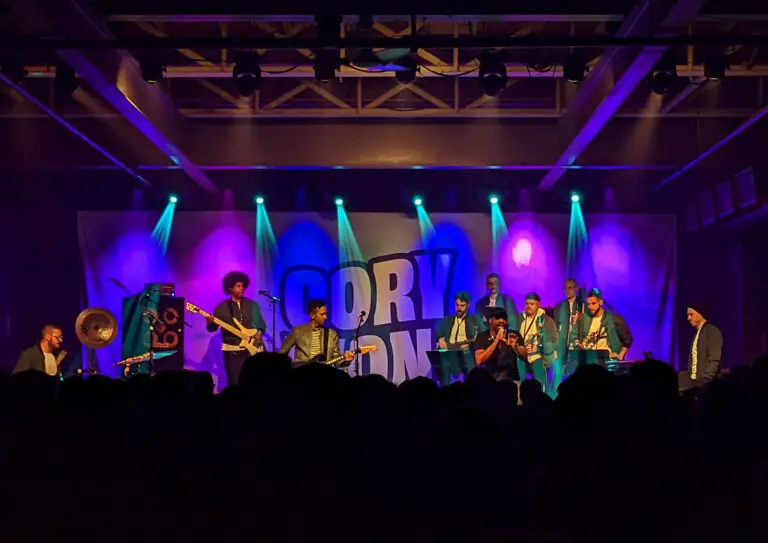 The moments unfolded in exciting and enjoyable fashion one by one, but the show's dynamic presentation, when taken as a whole in the rearview, revealed a one-of-a-kind concert experience.