Rees Shad and the Convo Combo and are returning to Caffe Lena on January 8th, 2021. Shad is no stranger to the Saratoga Springs club, in 1984 he did open mic nights there. The founder and namesake of Caffe Lena, Lena Spencer, is credited by Shad himself as being the foundation to the start of his career.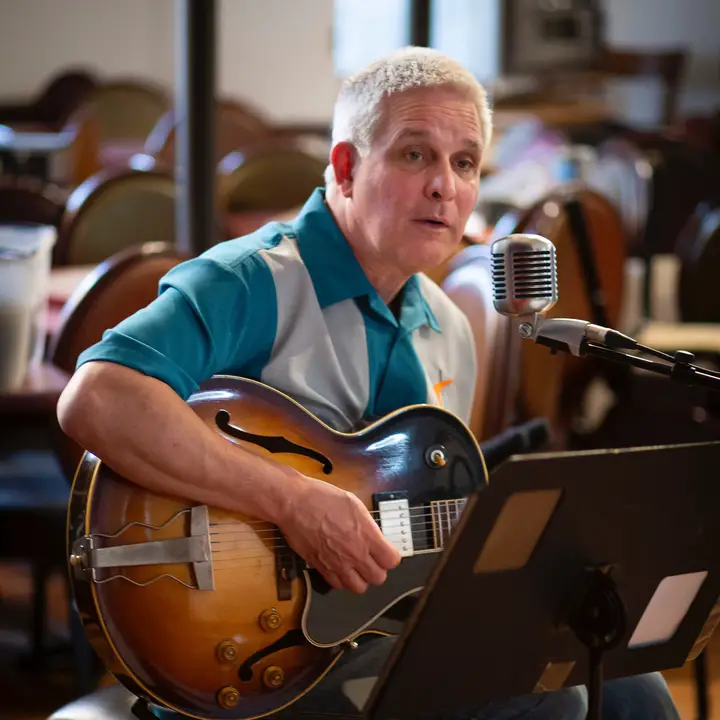 Manhattan native Rees Shad has a discography of over 30 albums. He worked for many years as a sideman and studio musician before releasing things of his own. His newest record One Glass at a Time will be performed at the show.
The Convo Combo features drummer Bobby Kay and bassist Jeff Link, who both come together to aid Shad to create a performance akin to that of live jazz, with their twist, providing classy ambiance to any nightclub.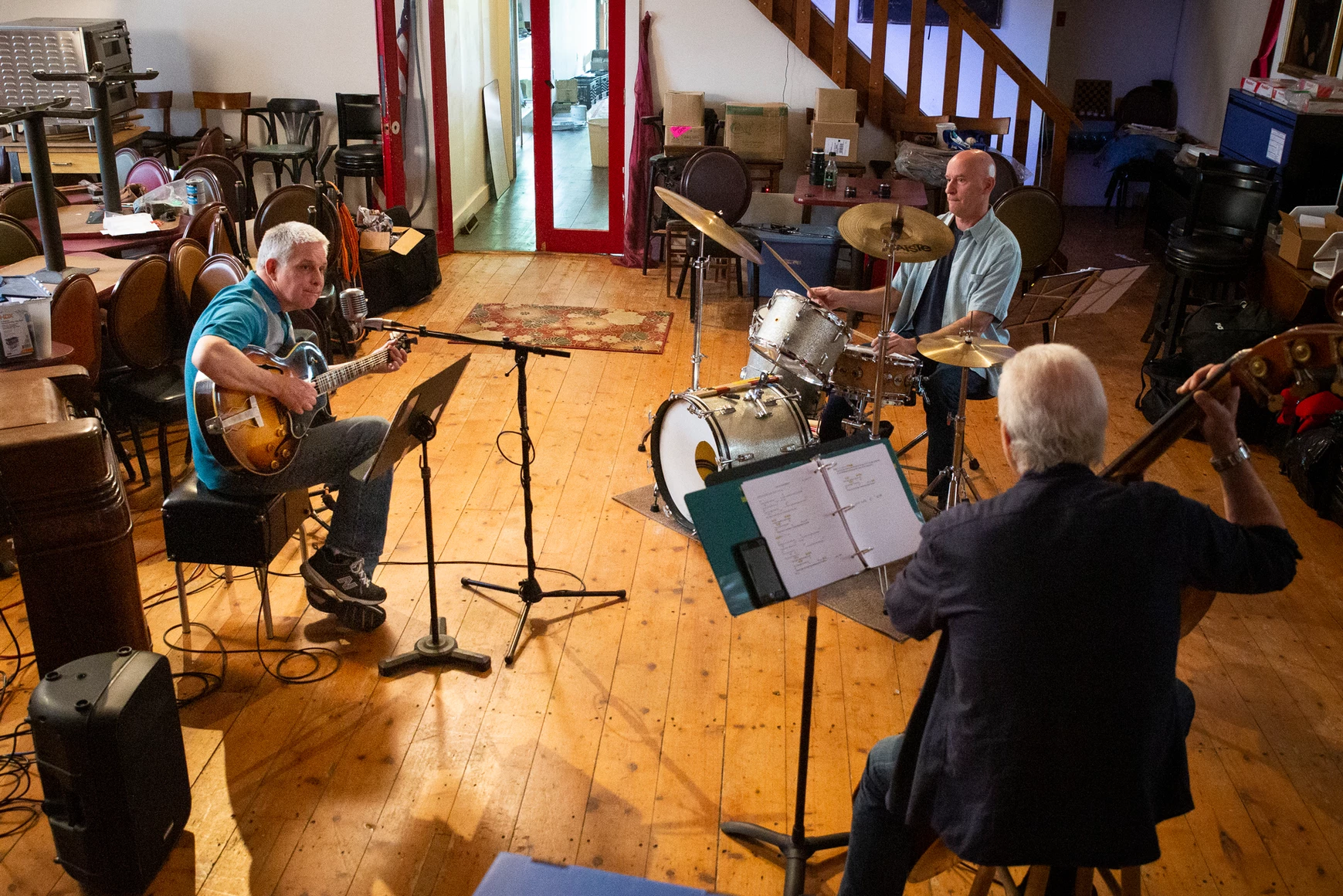 Speaking of the new album, Shad is incredibly proud of the jazz-influenced record.
Taken incrementally, the stories from One Glass at a Time are crafted to resonate and intensify as the lyrics and melodies sink in. This might or might not be an overarching story…the listener might suspect it. The process should be interactive. I'm hoping to help lay the crumbs that they will want to follow…striving to light up listeners' imaginations.

Rees Shad
Many critics have praised Shad and his music, the Boston Herald saying, "As loamy as 10 yards of Midwestern topsoil and his complex is a nest of small-town relationships … Unexpectedly literate & moving." The Dallas Observer also had quite a bit to tell, "Unfair to describe this work in terms of another – it's that personal, that complete, and that well done."
Tickets to see Rees Shad and his Convo Combo live at Caffe Lena can be found here, with proof of vaccination required.