Puddles Pity Party performed this past Sunday, December 12 for a few hundred engaged fans at The Egg in Albany. You may be familiar with Puddles from his over 800,000 subscriber Youtube Channel, his appearance on America's Got Talent, or his performances with Post Modern Jukebox. For the uninitiated, Puddles appears as a large and somber clown and sings reimagined covers with his bellowing voice of gold.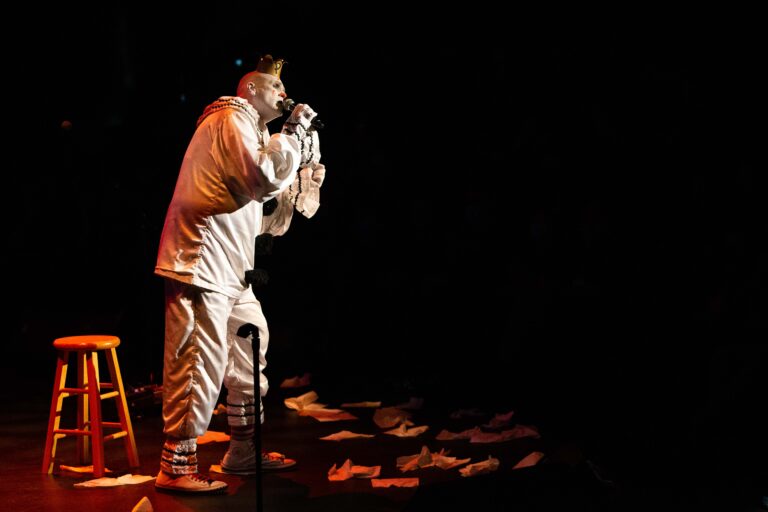 Puddles may be a sad clown, but his performance was filled with humor, irony, and a positive outlook on life. The singing clown put his own spin on a number of hits including Billie Eilish's "When the Party's Over," Lorde's "Royals" and REM's "Everybody Hurts." These covers were often accompanied by videos and act outs that gave new meaning to the lyrics. Musician and comedian, Dave Hill, also joined Puddles on stage throughout the night after opening the show.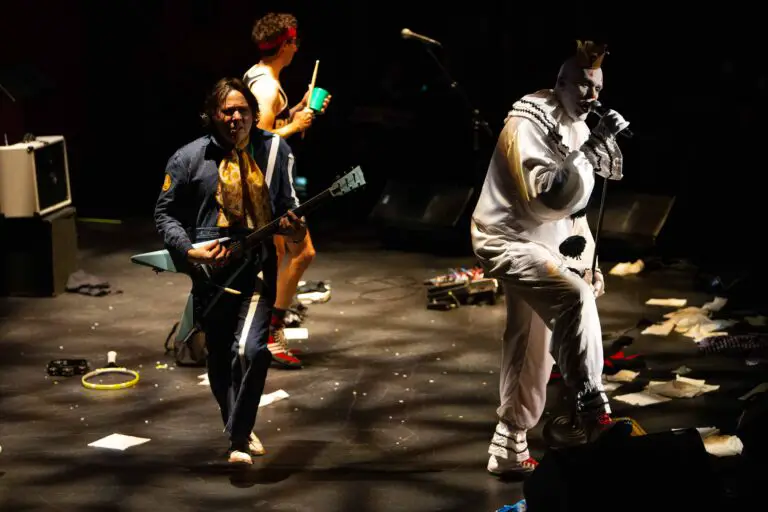 Puddles and Co. were full of energy and made themselves at home in The Egg. The stage slowly became littered with tissues, glitter, picture frames, and clothes as the show progressed. Puddles Pity Party found themselves running from the mess and into the crowd throughout the night as they sang and soloed with the audience. At one point, Puddles moved from fan to fan while he took their phones, and recorded himself singing before handing the phones off to anyone but their rightful owners. The crowd jumped to their feet at the end of the show to applaud what was a fun and original night of covers.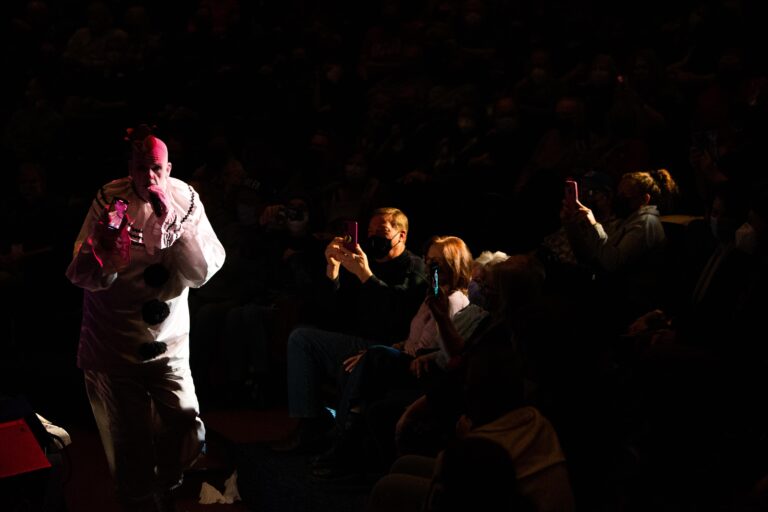 You can see Puddles Pity Party live at his final New York State show on Dec. 16 at the Tarrytown Music Hall,and you can view all of Puddles' tour dates on his website.