On November 18th, Jinjer from Donetsk took over Anthology in Rochester with All Hail the Yeti from Los Angles, California, and Suicide Silence from Riverside, Californa. Opening the show was All Hail The Yeti with their unique hardcore metal hybrid sound. Anthology has been host to many touring acts, along with unique local shows. Their first album debuted in 2012 with their self-titled album and have since come out with three more after.
The All Hail The Yeti stage setup was a little more unusual than what you would typically see, they had flickering candles, mic stands decorated in leafs, and in front of the singer Connor Garritty was a big display with flowers, banner, and a light up skull. They started off the show with good energy and got the crowd pumped up.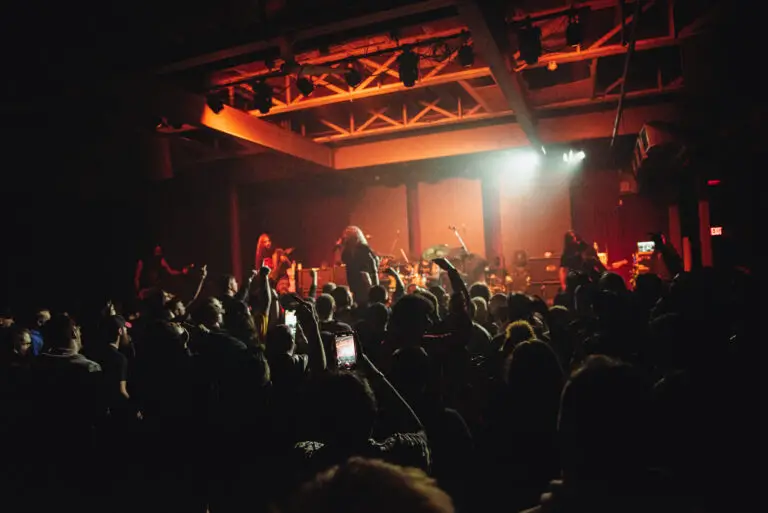 Next up was Suicide Silence and brought the energy to the next level. Since their debut in 2002, Suicide Silence has been a power house in their genre with 6 studio albums under their belt. The reaction from the crowd as Suicide Sillence took the stage was loud as the band themselves. During their set, the front man, Hernan "Eddie" Hermida made a shout out to the band's previous singer Mitch Lucker, who was the original singer but sadly died in 2012. It wouldn't be a Suicide Silence set without a wall of death and when Hernan asked for one, the crowd delivered.
Finally, we have what many of the people came out for and that's Jinjer, who is a Ukrainian metalcore band. Along with Jinjers great performance, their set was accompanied with many lights and a video wall, it was a sight to see. For a weekday show, the turn out was incredible, always great to see a sea of people supporting these shows and venues, and there's many more to come, just check out Anthology or Rochester Entertainment Events.