Grammy Award-winning music innovator Billy Strings reveals a continuation of his current headline tour alongside co-writers and string swordsman in their own right Billy Failing (banjo), Royal Masat (Bass, vocals) and Jarrod Walker (mandolin, vocals, guitar).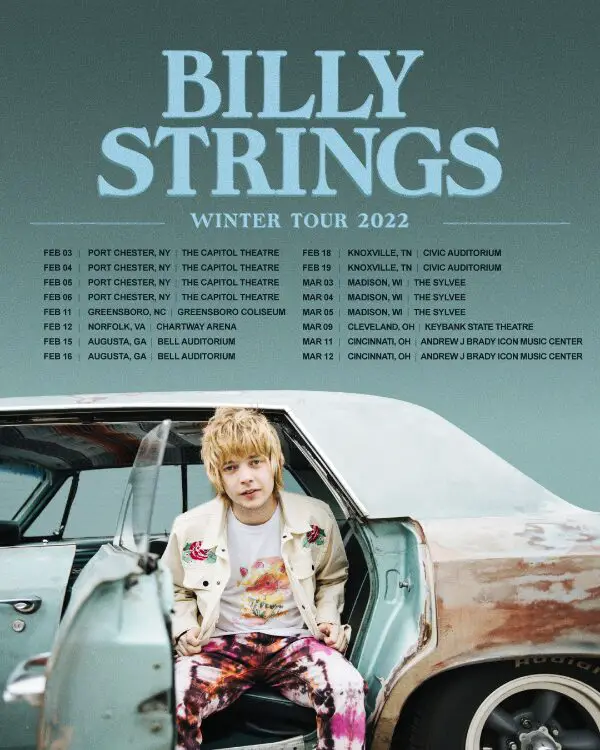 Arguably the most talked about in the announcement is the four night run at The Capitol Theatre in Port Chester, a truly historic laboratory for experimental music. Dates listed below. Tickets will go on sale this Friday, November 19 at 10:00am ET. On that Friday, the Billy Strings tour will be making a stop in Wilkes-Barre, PA if patience is not on one's side. Full details at www.billystrings.com/tour.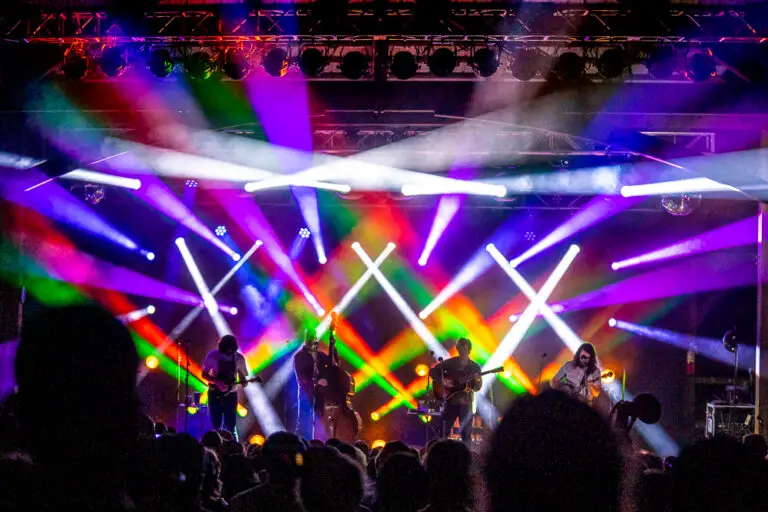 All Forms of Energy 
Energy has been a word that has gotten tossed around superfluously over conference tables, yoga mats and barstools. Excessive presence of the metaphysical concept has robbed us from having a name for what happens when we truly feel the impact of sound, light and heat combine in such a way to shift minds.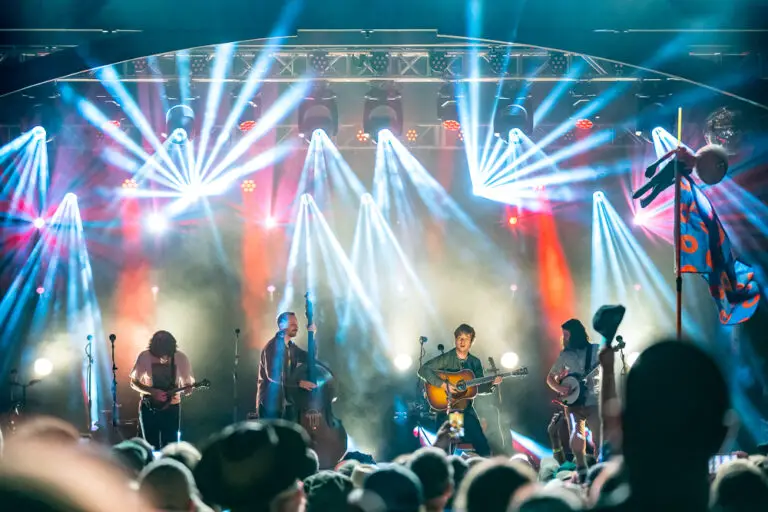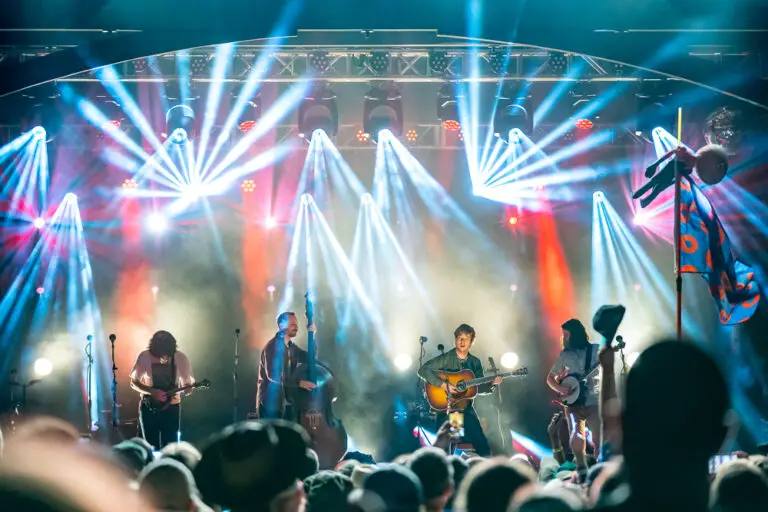 Avatar
Some call Billy things like "the reincarnation", "the next____", and occasionally "the next avatar". There is certainly something special about a person that thinks and plays in such expansive styles while also having full mastery of accepted structures. It is uncommon for the same person to also have concern for the safety and wellbeing of his fans. It is not often that "the ___ of our generation" will return to his elementary school to give guitars to all the kids. Bass fishing early after playing a sold out show is absolutely not the thing expected from a musical mastermind. Arguably, most accurate description of Billy is "the realest one."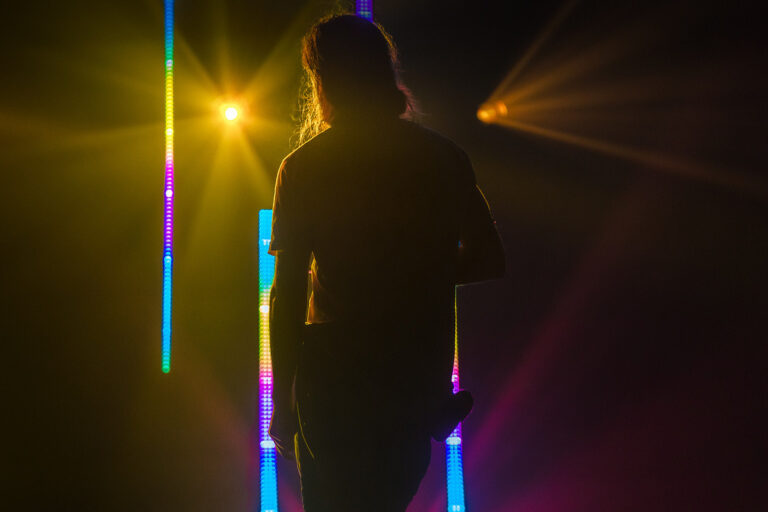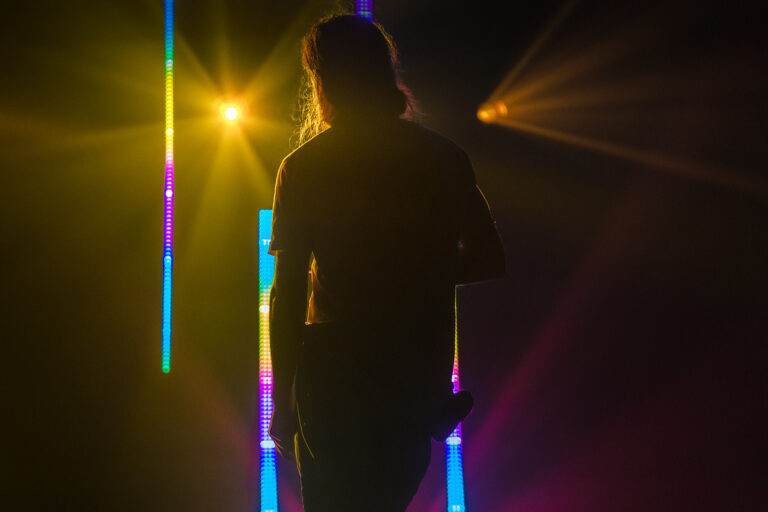 Moth and Light Bulb
Egregious terms like "face melt" have unfortunately replaced the rather touching feeling of euphoria washing over our senses when dazzled by lights that somehow give the music a voice when there are no lyrics. The depth of emotion intended for each song transcends the light. The musical experience at a Billy show would not have the same depth of meaning if it looked any other way. Seeing and hearing beauty is where true presence begins to form and life outside of that concert disappears.
The intentional layering of light in a kaleidoscope of textures, colors and shapes evoke feelings that register more like a fine textile selected by lighting designer Roger Gant just for us; in this moment. It is said that moths are attracted to lightbulbs because they are designed to move towards the moon, but lightbulbs are relatively brighter. Imagine being that moth and you have an idea of what Roger's shows look like.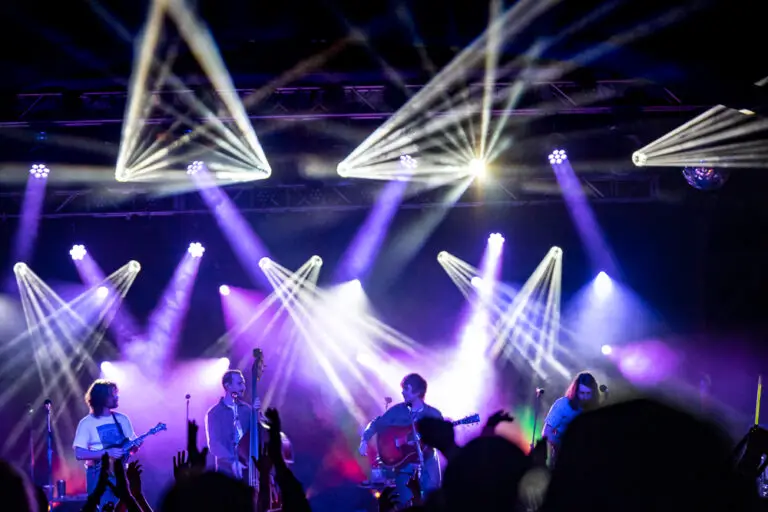 The Wave Master
Andy Lytle gets pitted in the barrel of sound waves. Generosity exists all over the Billy camp. A valued community has formed thanks to Andy Lytle's free live streams on Mixlr.com/billy-streams for every show. His pre-show and set break playlist is one for the ages and it is worth tuning in early to enjoy. To take on an extra task like mixing beautifully for all of the people at home while simultaneously managing fast changing complex music being played is seen and appreciated.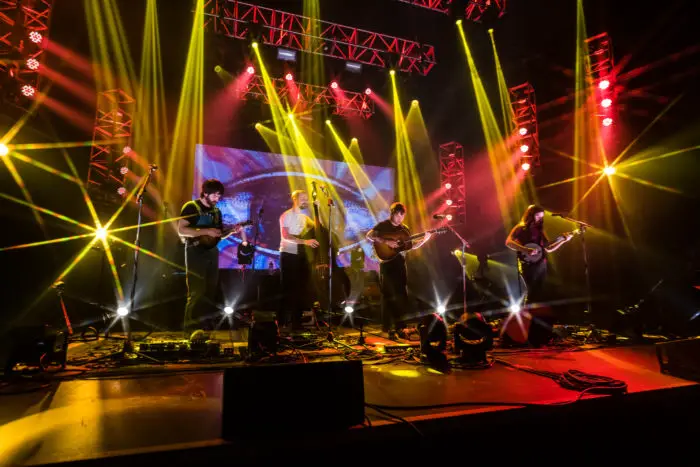 The Ref
Compassion is the key. While Billy Strings is the name on the shirt, all band and crew members contribute to a show with power that does not compare. It is more than a battle. Kata might even be too tame. There is more going on here. There is a volley going between the front of house and the stage, with photographer Jesse Faatz playing referee. There is great honor in record keeping creatively while history is being made. Jesse provides this selfless service by absorbing the cumulative experience of thousands and somehow fitting it into a few images. With each night's log entry, a protective space has been created so that we can look back and let all of the feelings rush back from those treasured moments.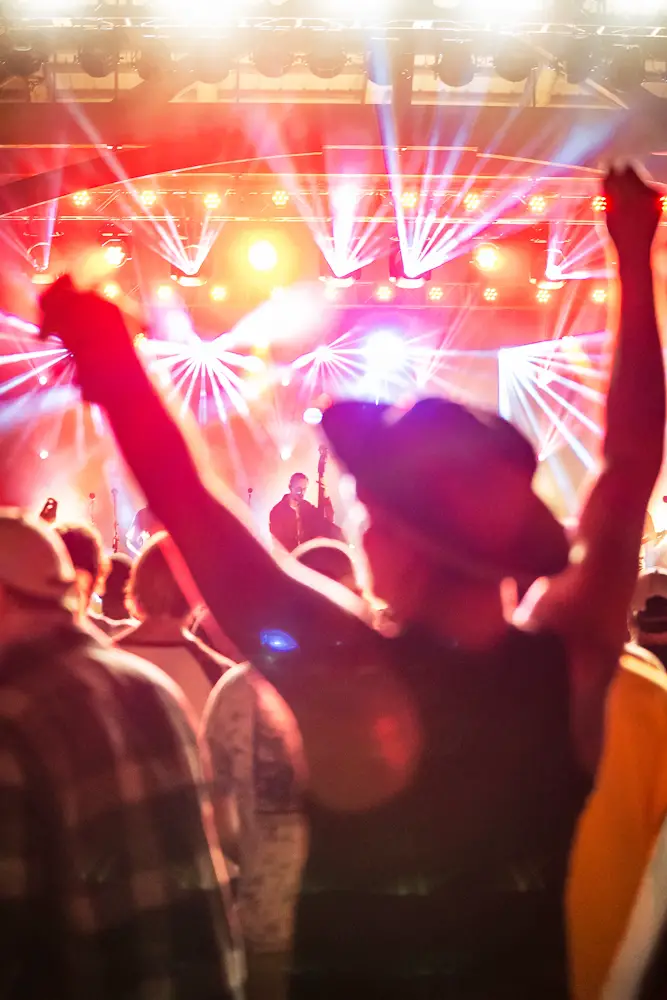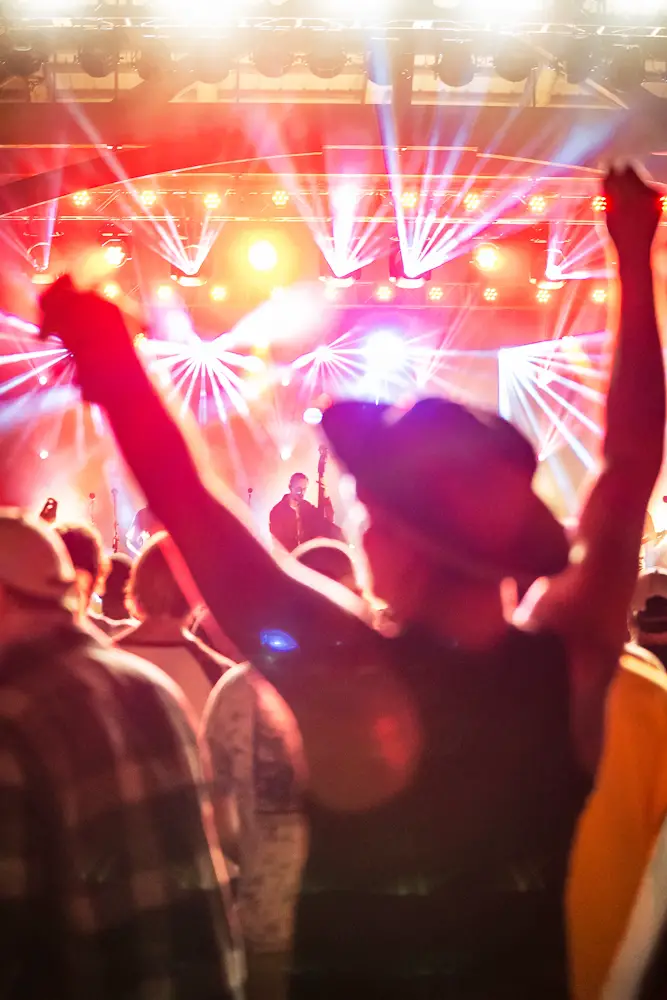 Purpose
Attending a Billy Strings production means experiencing innovation, evolution and often complete mindshift for a better life. When there is no way to explain why something feels so good is when the cosmos, higher power or  spiritual elements start to roll in and true attachment and loyalty begins to form. We feel protective over this thing that feels so good and want others to join in.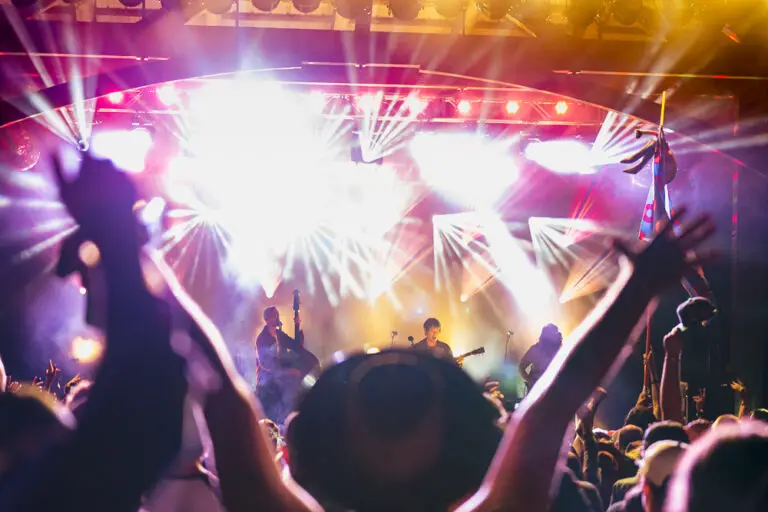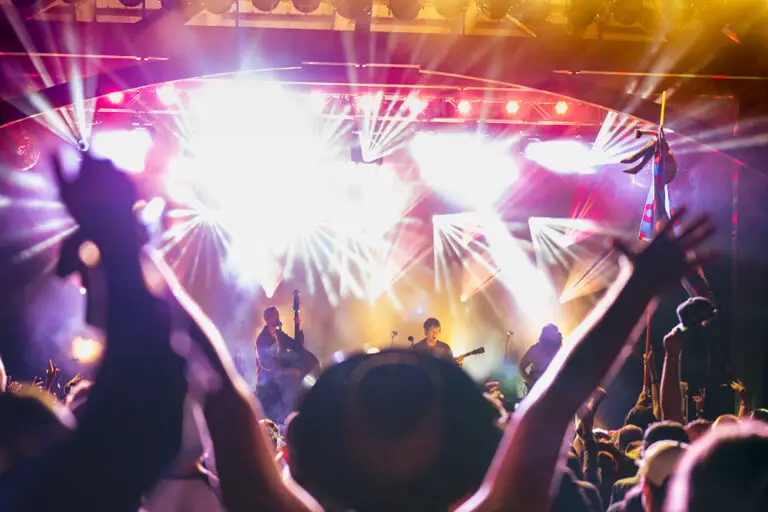 Afterglow
At some point though, after the show, everything will begin to settle down. We will anticipate a little more volley of light, sound and heat between masters of photons, waves, frequencies, photons, pickups, gammas, cadences, cadenzas, and canons (both musically and photographically). Yes, it is incredible, but it is also here now and we accept this beautiful experience as part of life.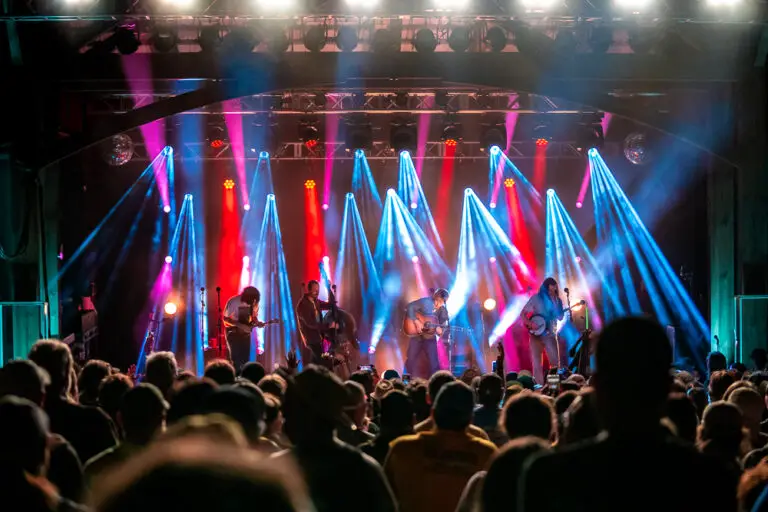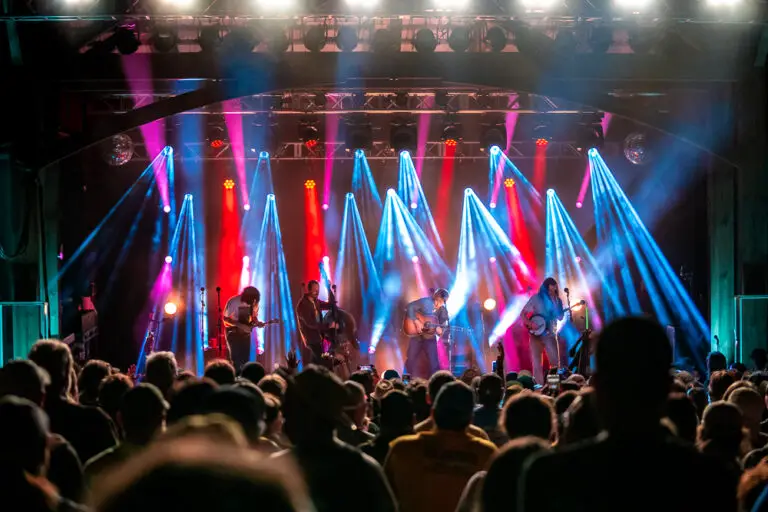 Morning Light
The comfortable, lingering, pink-feeling haze after such a powerful experience is something also seems difficult to describe.There was once a word that was kept locked up and safe, only to be used in those declarative moments of beauty, connection, wonder, commitment, appreciation and gratitude. Cortisol coursing through us, feeling accepted within our tribe and cozy with our minds.  What was it again? Oh.That word is love. 
To read about why you feel like you've experienced this before, check out our article on the Deja Vu experiment recreated last year
Deja Tu? Double Deja Vu: 2? To read more on a Billy Strings tour conspiracy theory, check out this extremely well researched, in-depth look at one tour that could change everything.

BILLY STRINGS CONFIRMED 2021-2022 TOUR DATES 
November 16—Portland, ME—State Theatre (SOLD OUT)
November 17—Boston, MA—Boch Center Wang Theatre (SOLD OUT)
November 19—Wilkes-Barre, PA—Mohegan Sun Arena
November 20—Detroit, MI—The Fillmore (SOLD OUT)
November 21—Detroit, MI—The Fillmore
November 30—New Orleans, LA—The Civic Theater (SOLD OUT)
December 1—New Orleans, LA—The Civic Theater (SOLD OUT)
December 2—Houston, TX—White Oak Music Hall (SOLD OUT)
December 3—Austin, TX—ACL Live at The Moody Theater(SOLD OUT)
December 4—Dallas, TX—The Factory in Deep Elum(SOLD OUT)
December 9—Atlanta, GA—The Eastern (SOLD OUT)
December 10—Atlanta, GA—The Eastern (SOLD OUT)
December 11—Atlanta, GA—The Eastern (SOLD OUT)
December 12—Atlanta, GA—The Eastern (SOLD OUT)
December 17—Nashville, TN—Marathon Music Works(SOLD OUT)
December 18—Nashville, TN—Marathon Music Works(SOLD OUT)
December 30—Grand Rapids, MI—GLC Live at 20 Monroe(SOLD OUT)
December 31—Grand Rapids, MI—GLC Live at 20 Monroe(SOLD OUT)
January 1—Grand Rapids, MI—GLC Live at 20 Monroe(SOLD OUT)

All dates below (except Tempe, AZ and London on-sale this Friday, November 19 at 10:00am ET

February 3—Port Chester, NY—The Capitol Theatre
February 4—Port Chester, NY—The Capitol Theatre
February 5—Port Chester, NY—The Capitol Theatre
February 6—Port Chester, NY—The Capitol Theatre
February 11—Greensboro, NC—Greensboro Coliseum
February 12—Norfolk, VA—Chartway Arena
February 15—Augusta, GA—Bell Auditorium
February 16—Augusta, GA—Bell Auditorium
February 18—Knoxville, TN—Civic Auditorium
February 19—Knoxville, TN—Civic Auditorium
February 26—Tempe, AZ—Innings Festival
March 3—Madison, WI—The Sylvee
March 4—Madison, WI—The Sylvee
March 5—Madison, WI—The Sylvee
March 9—Cleveland, OH—KeyBank State Theatre
March 11—Cincinnati, OH—Andrew J Brady ICON Music Center
March 12—Cincinnati, OH—Andrew J Brady ICON Music Center
March 26—London, UK—Islington Assembly Hall (SOLD OUT)
March 27—London, UK—Islington Assembly Hall (SOLD OUT)
April 1-3—Olympic Valley, CA—WinterWonderGrass Tahoe
August 26-28—Tisbury, MA—Beach Road Weekend