If you dig the lush cinematic pop of Lana Del Ray but wish it came with more heartbreaking lyricism and some heavy R&B vocal chops to deliver it all, you should check out the music of 22-year-old Brooklyn-based singer-songwriter Cate Hamilton.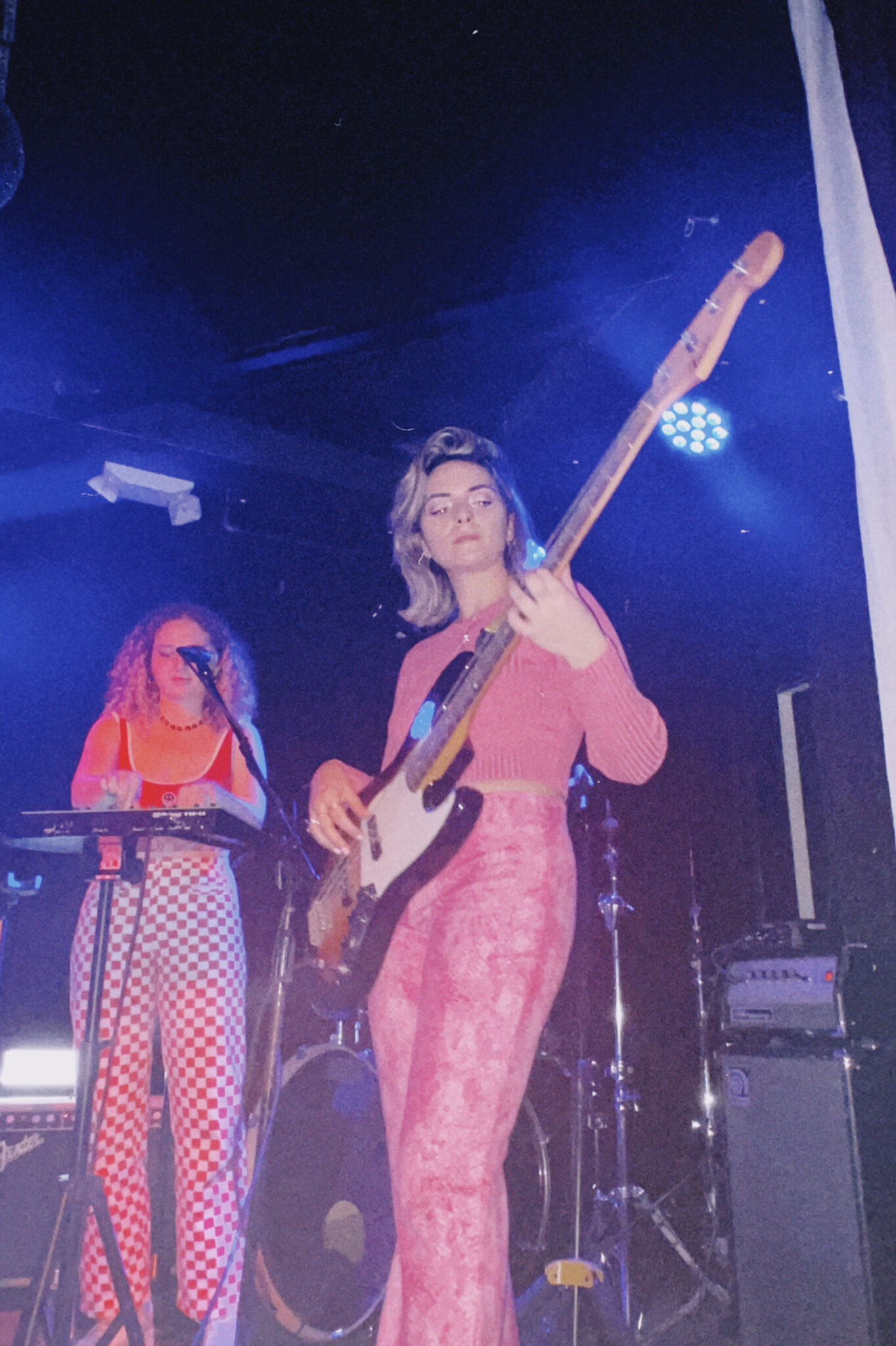 The St. Louis native has two soulful EPs to under her belt, Angel Baby (2017) and Five Shots in the Chamber (2019), as well as a new single – the dreamy, throaty, trip hop-flavored ballad, "Traces."  Cate also has a new all-girl backing band which she unveiled in a tight, six-song set November 11th at East Berlin on Avenue A, her first live foray since the COVID-19 quarantine commenced.
Cate's sound is dense, sensual, soulful, jazzy and even little electronically experimental.  It is inspired by a host of classic R&B icons and their modern descendants like Iranian/Swedish singer-songwriter Snoh Aalegra, a Hamilton favorite.  In her studio offerings, Cate's rich lead vocals are front and center, often complemented by her stacked, spiraling and sophisticated harmonies.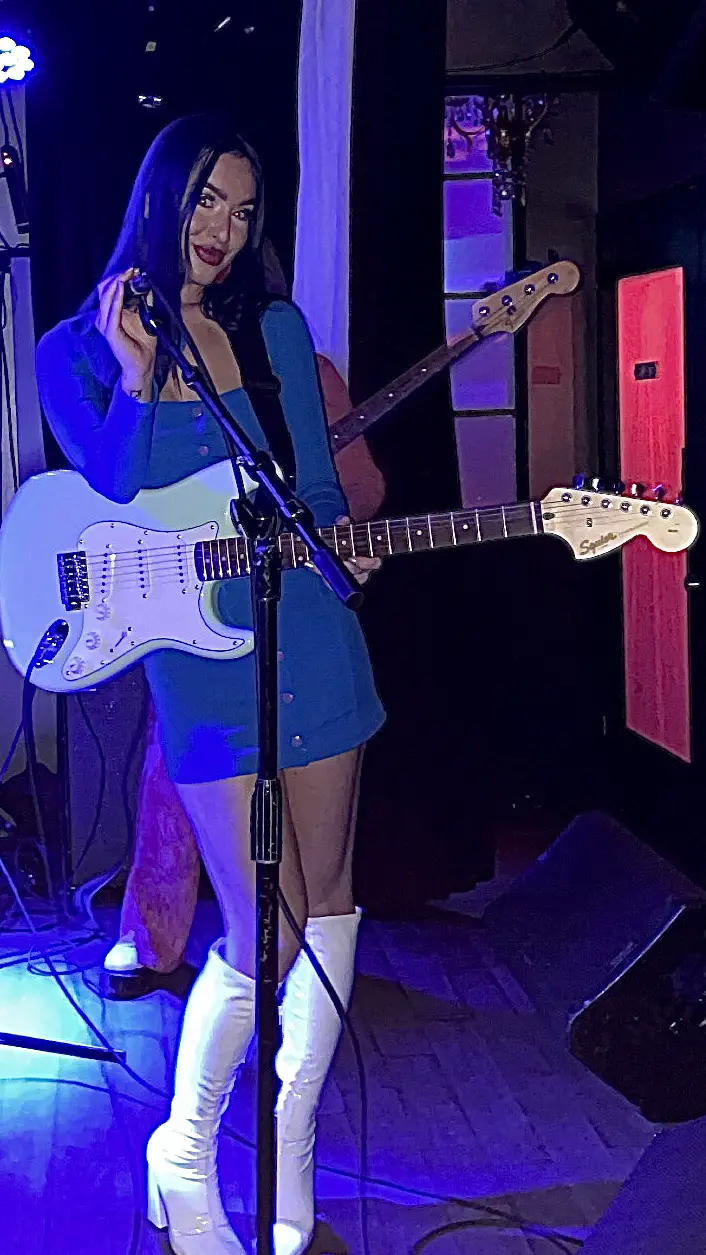 Hamilton's new three-girl band did a wonderful job recreating the symphonic grooves and vocal harmonies Cate marshals in the studio.  The band included Mia Madden on keys and vocals, Chloe Seltzer on drum pads and vocals and Bettinacakes on bass. Hamilton handled the lead vocals, on-stage cheerleading/banter and rhythm guitar.
Cate Hamilton and band kicked off the evening with two strong singles from her discography, "Traces" and "Universe." The latter is a bouncy offering from her debut EP, with a killer chorus and a cool acapella outro.  The highlight of the evening was "12 Bar Blues." This is a new and as of yet unrecorded bluesy lyrical bitchfest propelled by a walking bass and gorgeous three-part harmony.  Cate and crew ended their set with two smart covers: Snoh Aalegra's "Fool for You" and Canadian electronic/jazz hip-hoppers' BADBADNOTGOOD's "In Your Eyes."
Two standout studio tracks not performed that evening but deserving of some serious airplay and acclaim are the James Bond theme like "Sick and Tired" and "Exist."  The former can stand up nexty to Adele and Billie Eilish's recent cinematic spy offerings, while the latter is a slow groove with minimalist accompaniment, one that really demonstrates this young singer's superior vocal chops and range.