In support of her seventh studio album Faster (Rounder Records, 2021), Samantha Fish returned to The Stephen Talkhouse on the eastern end of Long Island for her first performance at the iconic venue in more than two years.  Having released her first album in 2009, Samantha Fish is a blues and rock singer-songwriter and guitarist originally from Kansas City, Missouri, and current resident of New Orleans, Louisiana.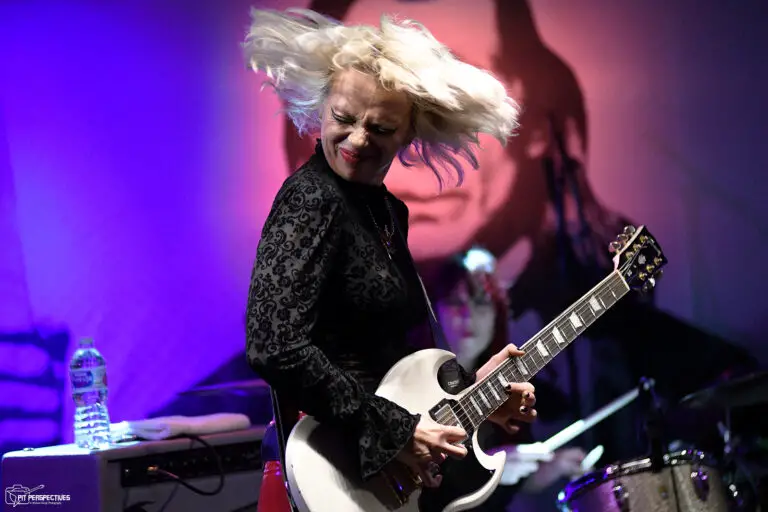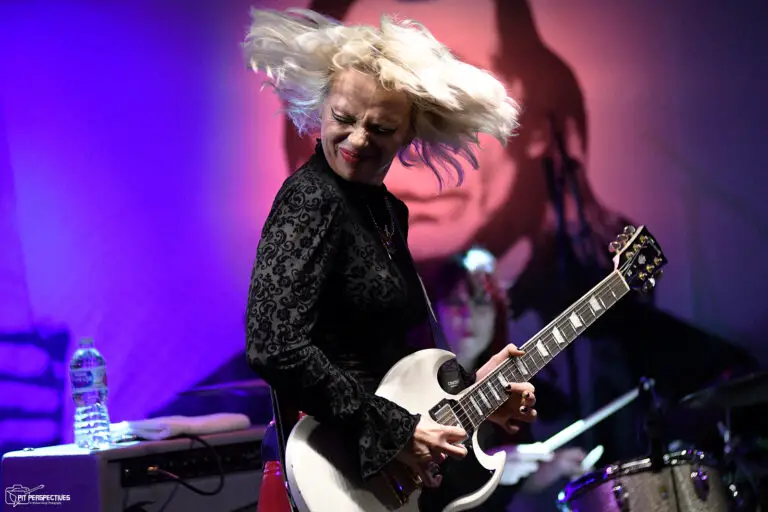 After briefly chatting with some fans of Ms. Fish who had arrived early and were waiting in line on this chilly autumn evening, the doors to the former boarding house built in 1834 opened and we were warmly greeted by the bar's staff. Once inside, the prominent backdrop to the stage could not be missed.  It was a large black and white tapestry of Stephen Taukus ("Talkhouse") Pharaoh, a native American who was known for his daily, marathon-distance walks delivering mail from The Hamptons to New York City during the late-1800s.  Featuring local artists and internationally-renowned performers since 1987, The Stephen Talkhouse was decorated in the spirit of Halloween, complete with a spooky playlist that eerily emanated from the "house" speakers, who according to one of the bartenders, was curated by Ms. Fish herself.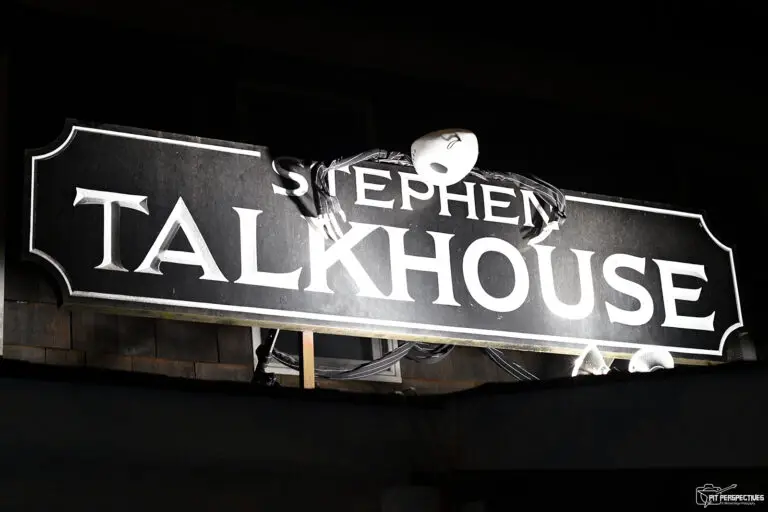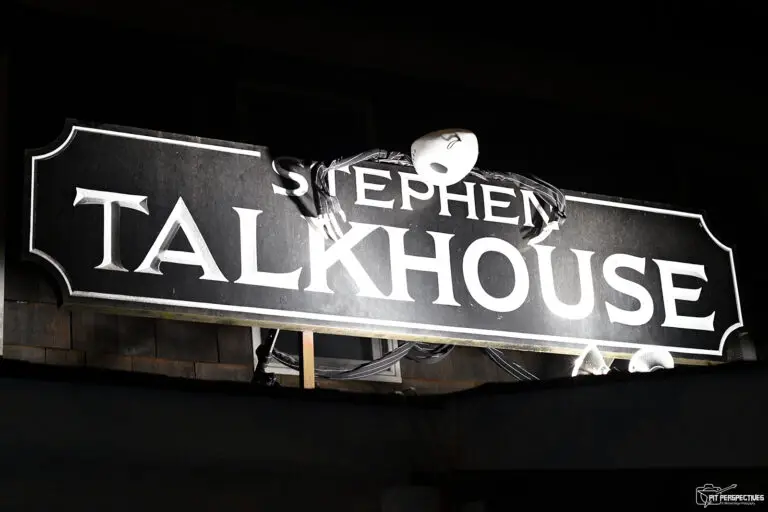 As 7:00 pm approached, several patrons eager for a great night of live music had already filtered inside, assuming coveted positions along the length of the bar, or at reserved table seating intimately arranged in front of the stage.  A frequent touring partner and collaborator of Samantha Fish, Jonathan Long was the first to take the stage.  Hailing from Baton Rouge, Louisiana, Mr. Long is a virtuoso blues artist whose career launched in 1997, when he was named Guitar Center's "King of the Blues."  Accompanied only by his Martin guitar, Long featured songs from his newest album, Parables of a Southern Man, released on Samantha Fish's very own Wild Heart Records label in 2021.  His electric set of blues compositions concluded with a "roof raising" rendition of Chris Thomas King's "John Law Burned Down The Liquor Sto.'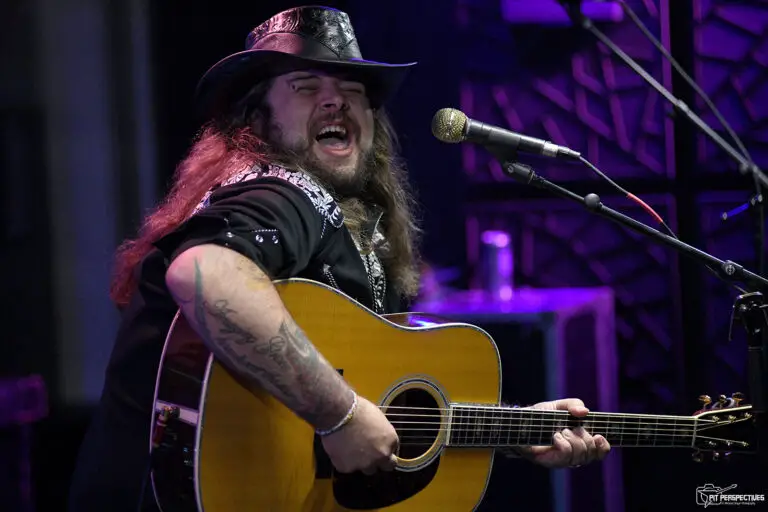 After a short intermission, and while the theme music from the 1978 horror movie classic "Halloween" could be heard over the PA system (courtesy of Ms. Fish once again), Sarah Tomek (drums), Matt Wade (keyboardist) and Ron Johnson (bassist) took the stage.  Within a few brief moments, Samantha Fish also appeared, clad in her signature look of "fire engine red" skintight pants, a black lace top and stiletto boots.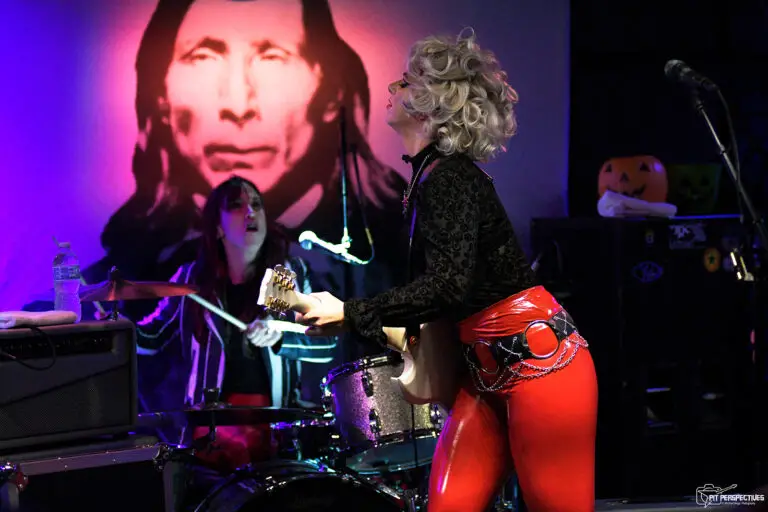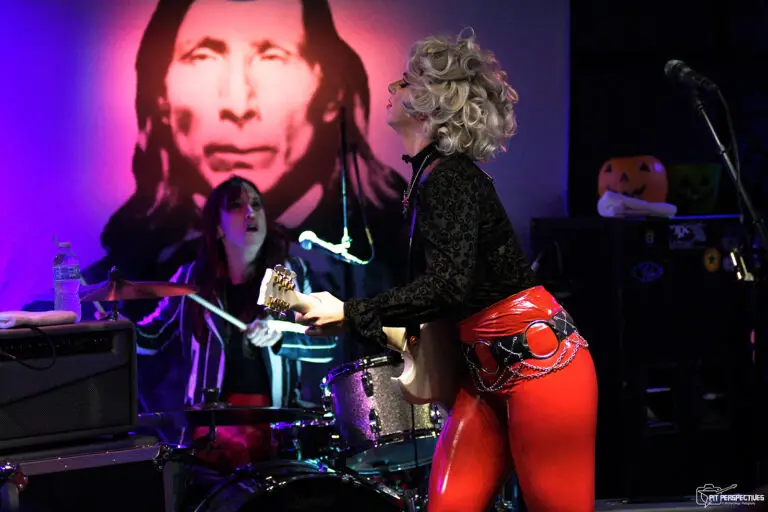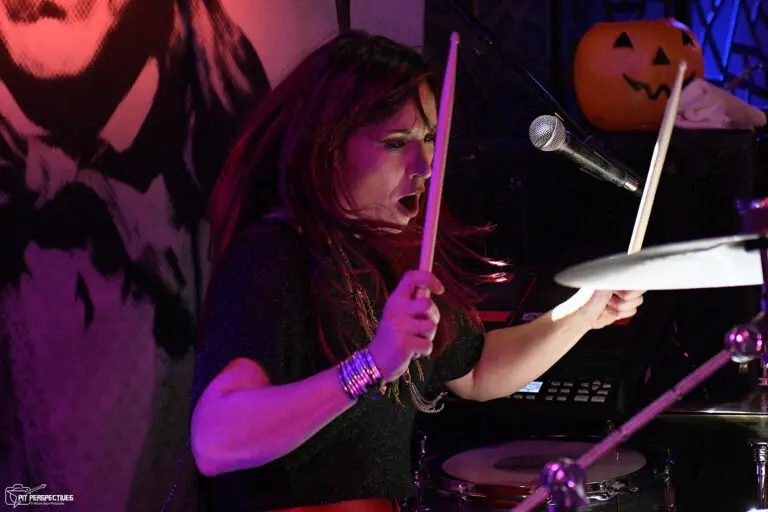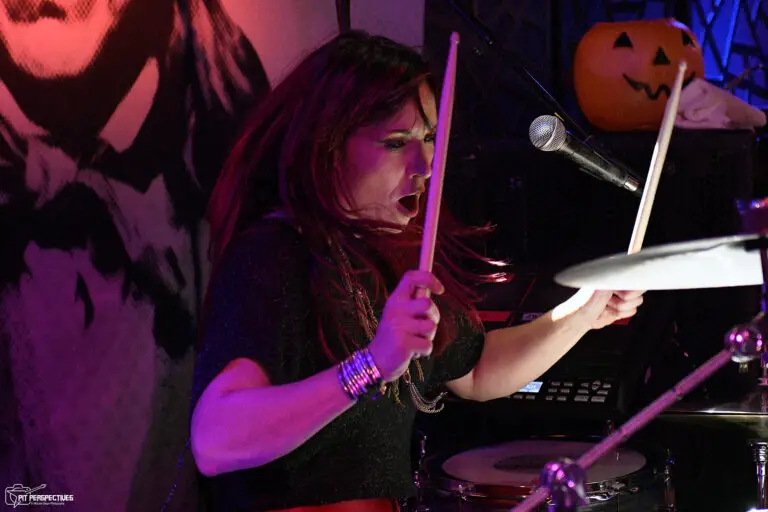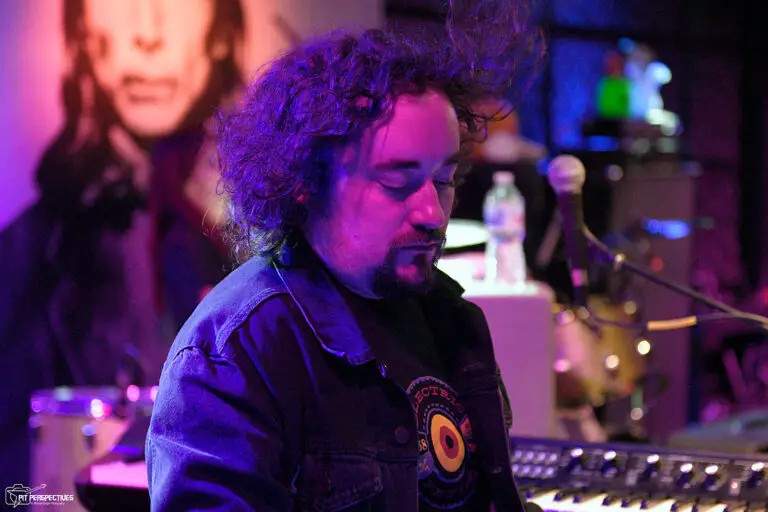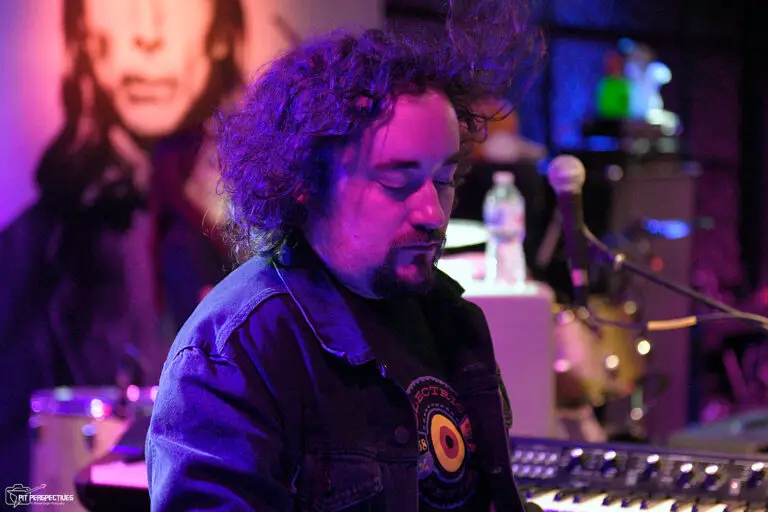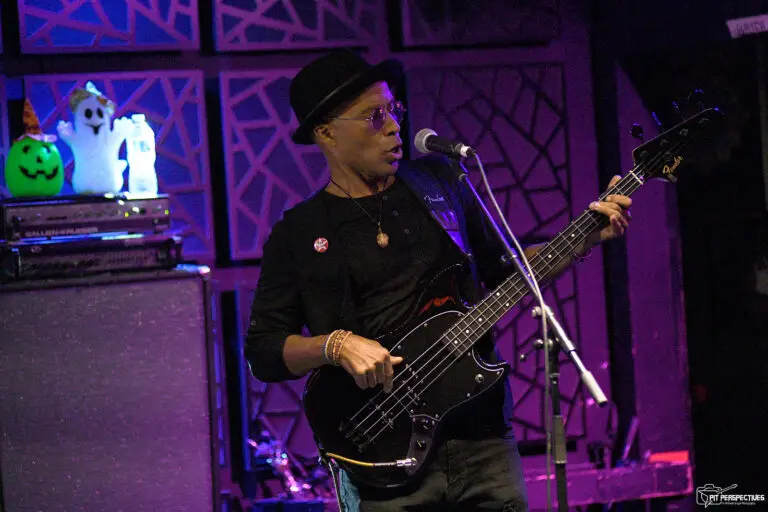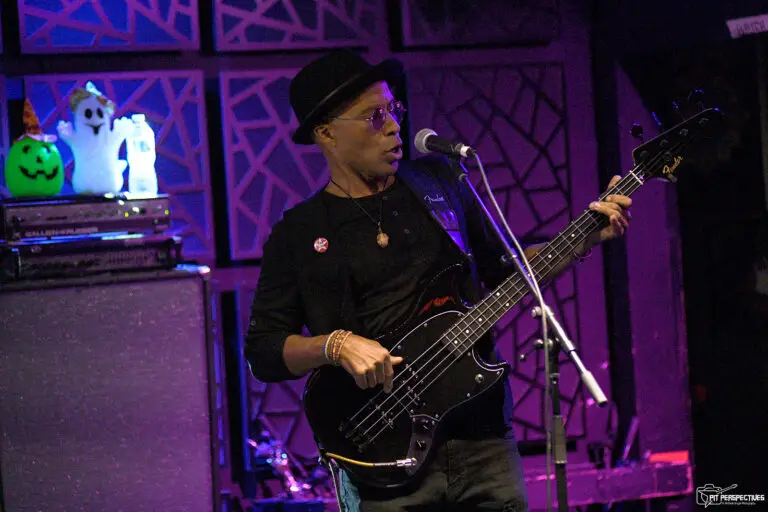 Samantha Fish's 16-song set included 11 songs taken from 2021's Faster, including the show opener "Loud," which was followed by the guitar-driven "All Ice No Whiskey."  A song about empowerment, and the first single released from her new album, "Twisted Ambition" was up next.  When she was not playing her white Gibson SG or another one of her axes from her impressive arsenal, Fish opted for her famed cigar box guitar, which she has been incorporating into her live sets since 2012.  After performing "Hypnotic," featuring Fish's alluring vocals, the final quintet of songs included a generous mix of offerings from past albums, including those from Black Wind Howlin' (2013), Wild Heart (2015) and Kill Or Be Kind (2019).  Before exiting the stage for her encore, Fish and her band ripped through "Bulletproof," the fan favorite with an infectious guitar riff, which left everyone in attendance wanting more.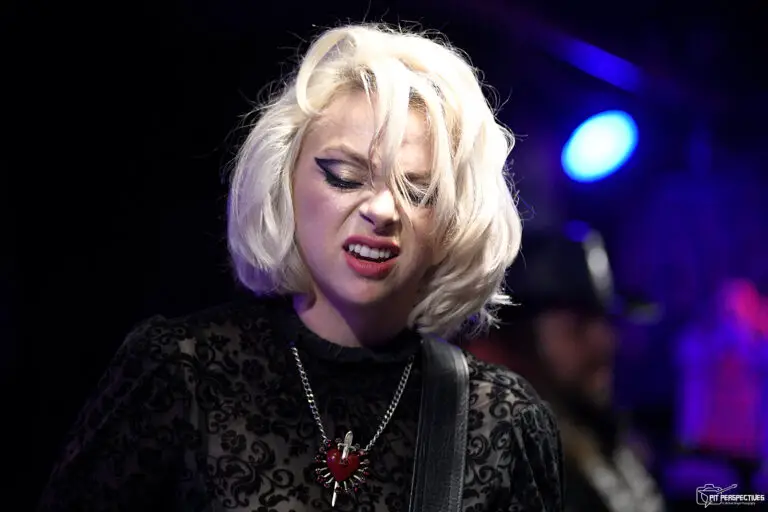 If you have not yet been able to see Samantha Fish perform live, you still have the chance!  She will be continuing her North American tour over the next couple of months, until it commences at the Macon City Auditorium in Georgia on New Year's Eve.  After that, Ms. Fish will be heading off to the United Kingdom in early-2022.  You can get your tickets here.
Setlist: Loud > All Ice No Whiskey > Twisted Ambition > Chills & Fever > Forever Together > Don't Say You Love Me > Crowd Control > Better Be Lonely > Kill Or Be Kind > Watch It Die > Hypnotic > Black Wind Howlin' > Dream Girl > Bulletproof

Encore: I Put A Spell On You (Screamin' Jay Hawkins cover) > Bitch On The Run