Rolling into Las Vegas on a tour chock full of surprises and jaw-dropping jams, Phish took a stroll "Backwards Down the Number Line," playing a series of numerical songs throughout the night.
Opening with "2001" (Strauss' "Also Sprach Zarathustra") for a spacy intro to the night, and the first such opening slot for "2001" since 1999, appropriately segued into Prince's "1999." Two songs in, both with numbers, might not give away the gag, but when "555" and "46 Days" followed, it became apparant to some what was unfolding on night one of Phish's four night run.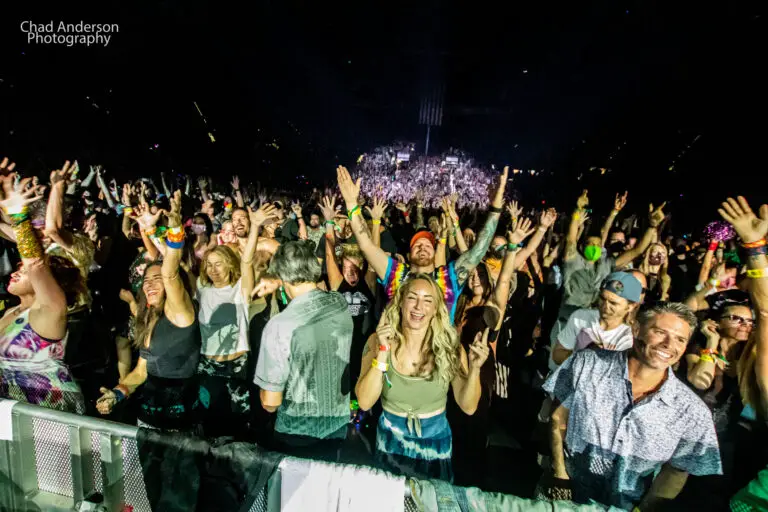 An additional bustout of "Strawberry Letter 23" by Shuggie Otis followed, with "Twenty Years Later" wrapping up the set with an exclamation point. With setbreak upon the crowd, discussion revolved around "Seven Below" and "Character Zero" which ended up bookending the set – the songs in between were remarkable in their choice and execution.
Hendrix's "If 6 Was 9" featured Trey Anastasio strapping on a Koa2 guitar, and as one Twitter user pointed out, detuned his guitar, in pure Hendrix style. If a spacy psychedelic bustout wasn't enough, David Bowie's "Five Years" followed, performed for only the second time, the first being performed in the same room, five years prior (almost to the day).
A jammed out "Two Versions of Me" fell into "NO2," with its trippy dentist chair narration from Mike Gordon. A handful of "1" songs followed, with "Army of One," "My Sweet One" and "First Tube," followed by the expected and regular set closer, "Character Zero."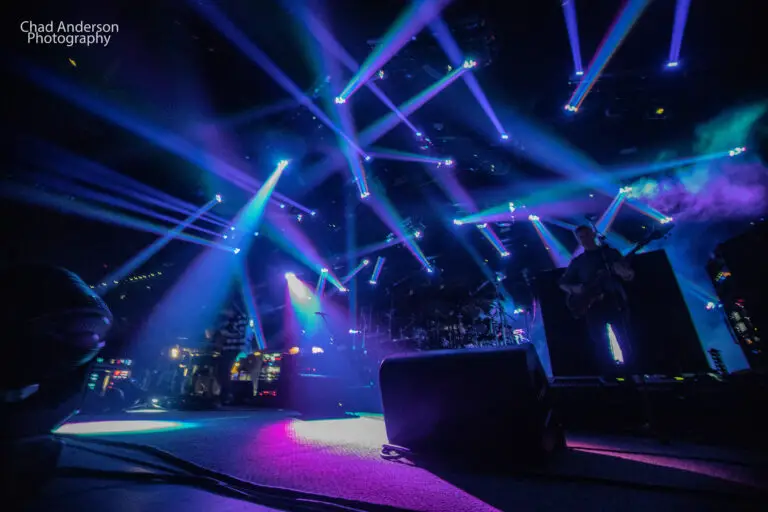 To cap the set off, "Backwards Down the Number Line" was properly played, with Phish walking to stage right to sing a capella to sing "Grind," but instead of adding up their age in days, they added up the song numbers, leading to the sum 4680. A mysterious tweet from Phish followed, leading fans to speculate what it means, if anything, leading into Sunday's Halloween show, where speculation is both a trick and a treat.
Setlist via Phish.net
Phish – MGM Grand Garden Arena – Las Vegas, NV 10/28/21
Set 1: Also Sprach Zarathustra, 1999 > 555 > 46 Days, Strawberry Letter 23 > Twenty Years Later
Set 2: Seven Below > If 6 Was 9 > Five Years > Two Versions of Me->NO2, Army Of One, My Sweet One, First Tube > Character Zero
Encore: Backwards Down The Number Line, Grind