Albany Symphony Music Director David Alan Miller will return to the Palace Theatre stage on Saturday, October 9 for the start of Miller's 30th Anniversary Season. The program features Ludwig van Beethoven's beloved Symphony No. 3, "Eroica," as well as Jean Sibelius' Lemminkäinen Suite, and Coincident Dances, by composer Jessie Montgomery.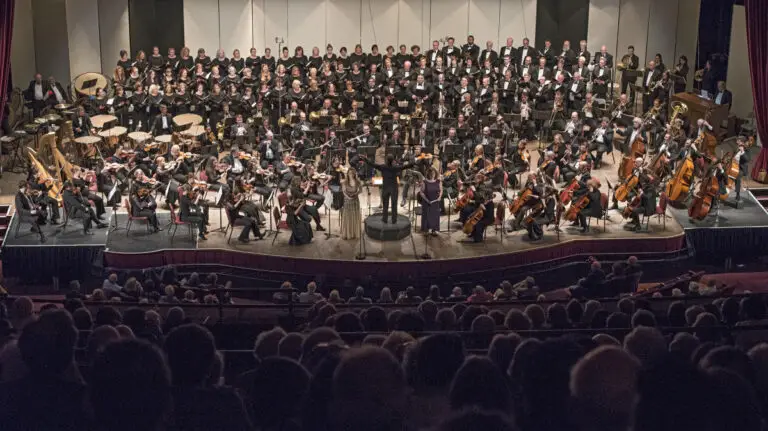 Patrons are welcomed back to Albany Symphony performances for the first time since Spring 2020, with extra precautions in place for everyone's health and safety, in response to the ongoing COVID-19 pandemic. The concert, along with all Albany Symphony subscription concerts this season, is also being streamed live online to increase access for patrons who cannot attend in person or live too far away to come to the concert hall. Tickets, including live stream access, start at $20 and are available at albanysymphony.com.
We are so thrilled to gather again, and to be able to make beautiful music with and for our patrons and friends here in the Capital Region and beyond .This season is a special one for us. The musicians and I can't wait to share this program celebrating heroism, community, and the healing power of great music with you.

David Alan Miller
The opening night program will include Beethoven's "Eroica," a symphony that launched the "heroic" middle period of the composer's career and pushed the boundaries of the symphony form. Sibelius' "Lemminkäinen Suite" brings Finnish folktales of the eponymous hero from the Kalevala to life in vivid musical vignettes. "Coincident Dances" by Jessie Montgomery, who is a frequent Albany Symphony collaborator, and draws from her life experiences in thoughtful and captivating ways.
Coincident Dances is inspired by the sounds found in New York's various cultures, capturing the frenetic energy and multicultural aural palette one hears even in a short walk through a New York City neighborhood. The work is a fusion of several different sound-worlds: English consort, samba, mbira dance music from Ghana, swing, and techno.

Jessie Montgomery
Ahead of the Albany Symphony's return this week, Conductor and Music Director of the Albany Symphony Orchestra, David Alan Miller, spoke with NYS Music about the upcoming season, the story behind his musical selections, and what he loves about Upstate New York.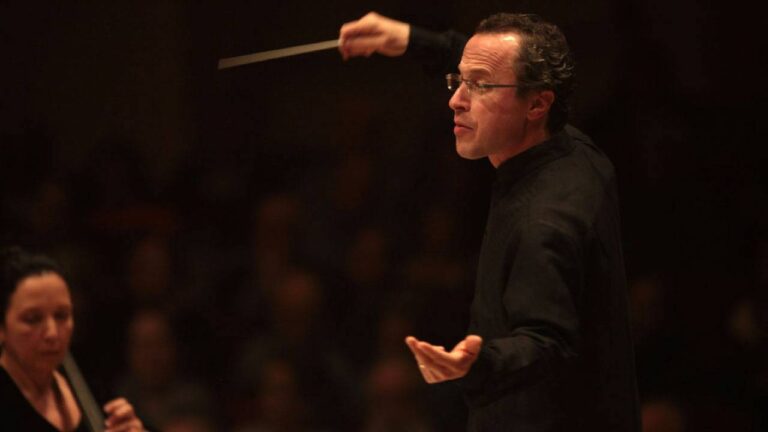 Pete Mason: You were music director for the New York Youth Symphony in the mid 1980s. How do you recall the transition from the LA Philharmonic to New York?
David Alan Miller: The transition to the Capital Region was easy; we'd always wanted to come "back east" after our 5 years in L.A. We felt a little trepidation because there were so many fabulous restaurants serving foods from around the world in L.A. But we discovered that there was at least one excellent restaurant serving each cuisine here, and that was all we needed. 
PM: The program for the 30th season celebrates heroism, community and the healing power of music. Where did these themes arise from, and what music represents each of those themes?
DAM: We wanted to design a season to celebrate all the things live music can do, the things we've missed so much during the pandemic.  So, we programmed lots of the most iconic works of the repertoire, from Beethoven's "Eroica" on the first concert to Brahms, Tchaikovsky, Mozart, Gershwin, etc. on our subsequent concerts.   In addition, we included works by our favorite living composers, and lots of passionate, brilliant solo artists.  Everyone is hungering for comfort and spiritual uplift after the difficult 18 months we've experienced, and we hope our concerts can give that.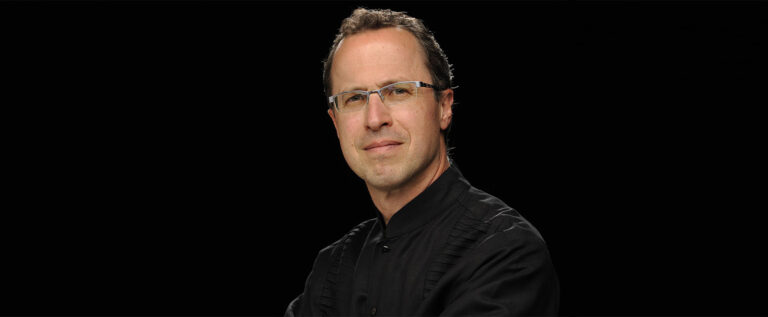 PM: In addition to conducting the ASO, you are also Artistic Advisor for the Little Orchestra Society in NYC, as well as Artistic Director for the world music festival "New Paths in Music" from 2006-2012. How did you first begin working with these groups?
DAM: I was asked to conduct some of the Little Orchestra Society's concert about 6 years ago, and have been doing so ever since.  L.O.S. is an amazing institution which normally runs 900 in-class workshops each year, teaching elementary students how to compose music, as well as presenting marvelous family concerts throughout the season.  
PM: The American Music Festival celebrates up and coming conductors. How do these conductors arrive on your radar, and how do you go about curating this event each year?
DAM: Composers.  I have a wide network of composer friends, professors, industry professionals, etc, who are always keeping me updated on the most interesting composers coming out of graduate programs and working around the country.  Each festival is curated around a theme.  This year it's "Trailblaze," a festival celebrating our new 750-mile-long Empire State Trail connecting communities across New York State.  I've commissioned a whole bunch of composers to create new works inspired by aspects of the trail, our history, communities, the natural world.  It's going to be amazing!   
PM: You've live in Slingerlands, and presumably have lived in Upstate NY for many years. What are some of your favorite non-music getaways within New York State?
DAM: I love all aspects of Upstate NY.  I'm an avid amateur cyclist, so I've been riding the Empire State Trail recently, discovering areas I'd neve known existed, beautiful places like the trail connecting Troy through Kinderhook to Hudson.  I've done a little riding down around New Paltz and Hopewell Junction, and am eager to explore that part of the Trail more fully.  My ambition is eventually to ride virtually the whole Trail, from Buffalo to NYC at least.
PM: Do you have any favorite music venues, state-wide or world-wide, that you have enjoyed conducting or seeing performances at?
DAM: Well, I always get goosebumps when we play at the Troy Savings Bank Music Hall, which is defintiely one of the greatest acoustical spaces for live music in the world.  I'm also partial to the Hollywood Bowl and Carnegie Hall, the two venues where I essentially "grew up" musically.  I conducted three concerts annually at Carnegie when I led the New York Youth Symphony, and conducted many, many concerts at the Hollywood Bowl when I was the Associate Conductor there.  I also love all our spaces here in the Capital Region: EMPAC, the Palace, and all the others.  We are so lucky to have so many great venues for live music!
The Albany Symphony has adopted health and safety protocols for the wellbeing of all patrons, musicians, and staff in accordance with local guidelines and in coordination with partner venues. From now until the end of November 2021, patrons are required to present proof of full COVID-19 vaccination and matching ID upon arrival, or, alternatively, proof of a negative COVID-19 PCR test result taken within 48 hours of the event. Patrons are required to wear masks while indoors, regardless of vaccination status. These measures are implemented for the safety of patrons and may be extended or amended at any time if guidance or regulations change.