On October 2nd, Janet Evra performed her concert "A Night in Paris" to a sold out crow at the Seneca One Auditorium in Buffalo. This was a big moment for JazzBuffalo as it was their first use of the auditorium.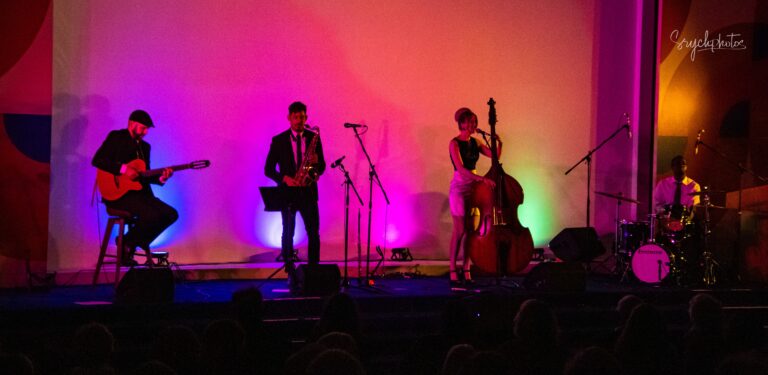 Janet Evra along with guitarist Will Buchanan, sax and flutist David and drummer Tim Moore created a wonderful night of jazz that took the audience to Paris. Evra's voice was soothing and pure. Plus, her ability to play the bass was equally as flawless.
With this performance, the audience at Seneca One was taken on a beautiful journey through songs by Miles Davis, Édith Piaf as well as Janet Evra originals. Those originals, Evra has been eager to play since pre-pandemic times. Tony Zambito, Executive Director of JazzBuffalo, said it best "The future of jazz is in good hands."
Janet Evra and company provided an amazing night of music that was just what Buffalo needed.
Setlist: Comment te Dire Adieu, C'est Si Bon, Que Reste-t-il, Baila, Dream a Little Dream of Me, Solar, Paris, La Vie en Rose, Koop Island Blues, La Mer, Zou Bisou Bisou.