The Capital District welcomed Los Lobos once again, as the Southern California Chicano rock group performed at The Egg on Sunday, September 26, 2021.
The group, who recently released Native Sons, an album featuring a selection of covers that serve, as Pitchfork puts it, an autobiography told through other people's words. The album is a tribute to their hometown of Los Angeles, with songs chosen to represent the soul of the city, and the different sounds and cultures that lie within its wide borders.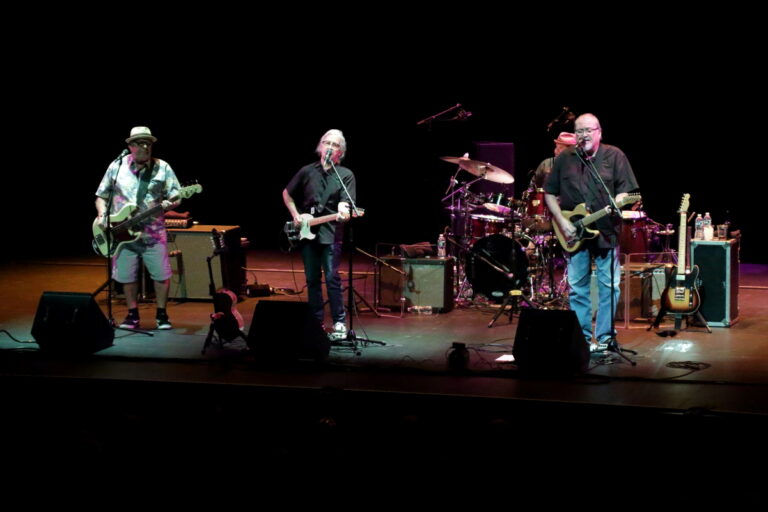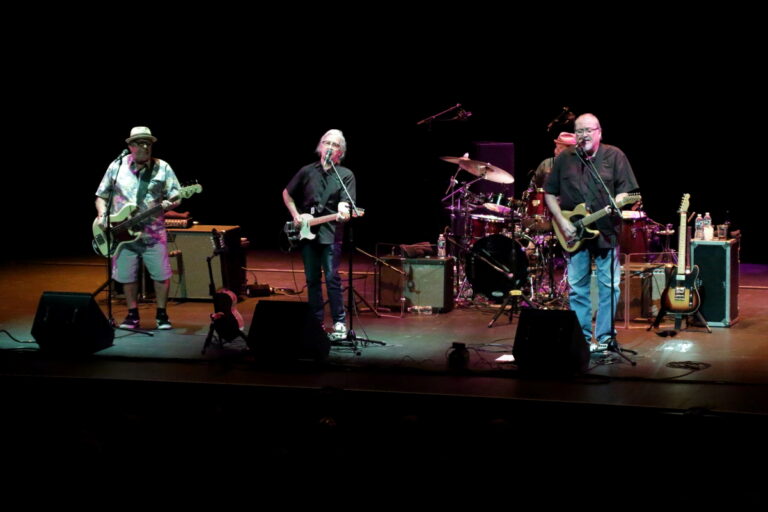 A tight show of only 80 minutes was all the band needed this evening. A cover of the Beach Boys' "Sail On Sailor" highlighted the covers from Native Sons, with drummer Louie Pérez noting they hadn't practiced that one in a while.
The jump/swing with sax of "I Got Loaded" had the audience engaged, singing "Tonight I might get loaded, on a bottle of wine." To close the night, the band returned to the stage for "Mas Y Mas" and a jam on their classic, "La Bamba."
Catch Los Lobos this December as they return to New York City for three nights at City Winery. More info and tickets can be found here.
Los Lobos at The Egg, September 26, 2021 – photos by Chris De Cotis