Bob Dylan will hit the road for the "Rough and Rowdy Ways" tour in November, following his longest touring hiatus since the 1980s. The tour is billed as a worldwide tour running until 2024.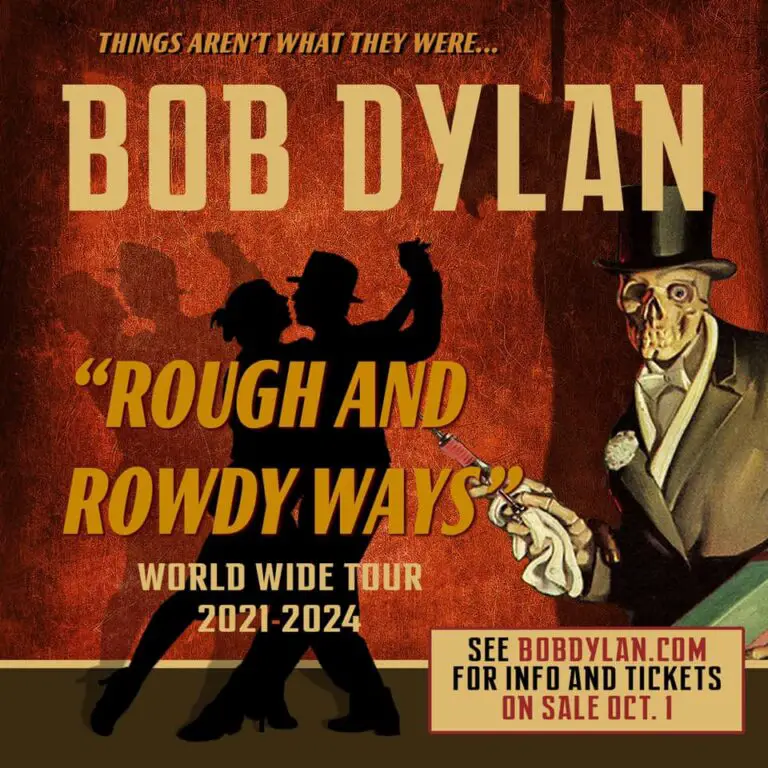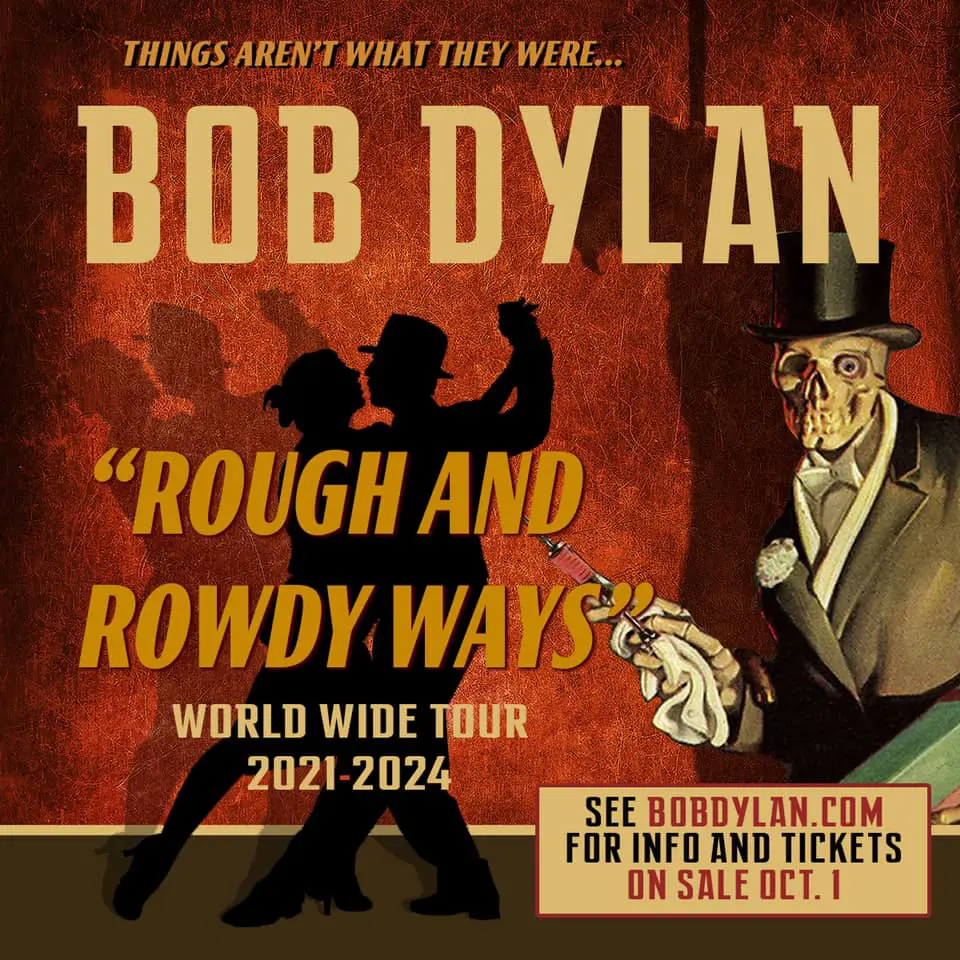 Rough and Rowdy Ways follows the release of the singles "Murder Most Foul" and "I Contain Multitudes," with the former earning Dylan his first-ever #1 song under his own name on any Billboard chart. Dylan has also announced a 1980s-era bootleg series release, and streamed a concert called Shadow Kingdom.
Dylan's fall dates will also mark the return of the road band, a slightly altered version of the group that hit the road in the fall of 2019, with two new members featured alongside regulars Charlie Sexton, Tony Garnier and Donnie Herron.
The tour makes stops in NYC on November 19-21 at The Beacon Theatre, and then Bob Dylan will hold a two-night run right after at The Capitol Theatre in Port Chester. Tickets will go on sale Oct. 1 via BobDylan.com.
Bob Dylan Fall 2021 "Rough and Rowdy Ways" Tourdates
Nov. 2 – Milwaukee – Riverside Theatre 
Nov. 3 – Chicago – Auditorium Theatre
Nov. 5 – Cleveland – Key Bank State Theatre
Nov. 6 – Columbus, Ohio – Palace Theatre
Nov. 7 – Bloomington, Ind. – U Auditorium
Nov. 9 – Cincinnati – Procter & Gamble Hall
Nov. 10 – Knoxville, Tenn. – Knoxville Auditorium
Nov. 12 – Louisville, Ky. – Palace Theatre
Nov. 13 – Charleston, WV – Municipal Auditorium
Nov. 15 – Moon Township, Penn. – Morris Univ. – UPMC Events Center
Nov. 16 – Hershey, Penn. – Hershey Theatre
Nov. 19 – New York City – Beacon Theatre
Nov. 20 – New York City – Beacon Theatre
Nov. 21 – New York City – Beacon Theatre
Nov. 23 – Port Chester, NY – The Capitol Theatre
Nov. 24 – Port Chester, NY – The Capitol Theatre
Nov. 26 – Providence, RI – Providence Performing Arts Center
Nov. 27 – Boston – Wang Theatre
Nov. 29 – Philadelphia – The Met
Nov. 30 – Philadelphia – The Met
Dec. 2 – Washington, DC – The Anthem