The Cayuga Chamber Orchestra in Ithaca are welcoming a 45th season. This year, the orchestra promises a diverse lineup, acclaimed soloists, and above all, "uplifting, thought-provoking, and inspirational" programming. 
The season kicked off on Sunday, September 26th with a Chamber Music Series program of string classics. The intimate performance at First Unitarian Church in Ithaca featured three diverse pieces. The first two selections highlighted Taileferre, a trailblazing French female composer, and George Walker, the first Black composer to win a Pulitzer prize. The program closed with a performance of Brahms' "String Sextet No. 2 in G Major." The composers' youthful vision connects them: all three composers were in their mid-20s when writing these symphonies.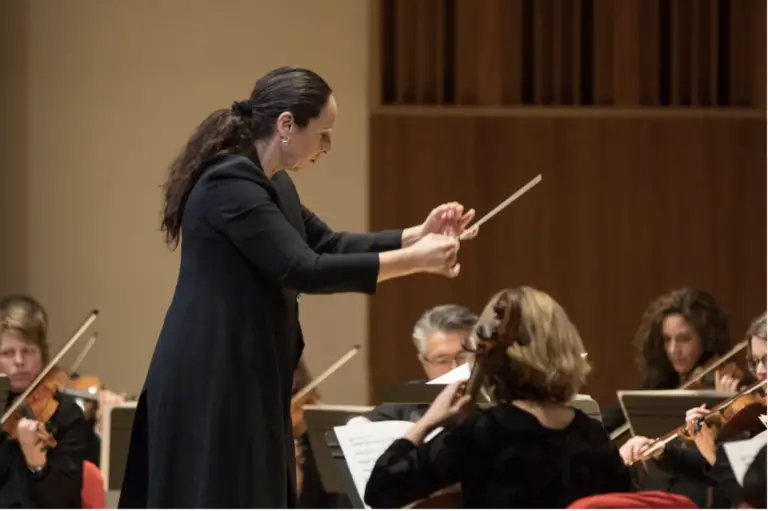 Standout performers this season include violinist and concertmaster Christina Bouey. Bouey will perform a Beethoven solo at CCO's next offering, a rendition of "Beethoven's Fifth" scheduled for October 23rd. Ithaca College will host the event. This season will also feature a performance of Rodrigo from Jordan Dodson, who has been called "one of the top young guitarists of his generation." Dodson will play at Ithaca College as well, on Saturday, November 20th.  
Beyond professional performances, the Cayuga Chamber Orchestra also boasts a vibrant youth orchestra. The CCYO just began rehearsals in step with the new season. The program offers kids exposure to a new level of play, as former member Connor Furman detailed in the orchestra's latest newsletter. Furman, who now sits principal his college orchestra, explained the joy of having access to symphony music in a small community. 
I came from a very small high school…we didn't have a marching band, and there was no orchestra, so going from an extremely small band, to a full symphonic orchestra was really a completely new experience. And I loved it! I got to play things I knew I would never play at my high school.

Connor Furman
The Youth Orchestra will have their first performance of the season in a winter showcase on January 8th, 2022. But those with young children who may not be ready for their own sheet music need not fear. The CCO offers an immersive Family Concert Series as well, kicking off on November 18th. The program combines live music, narrated children's books, and opportunities for tots to try new instruments with the help of CCO musicians. Moreover, the event is free of admission. 
For further details on CCO's upcoming calendar, and to purchase tickets to any and all events, visit the CCO website.