Long Beach, CA rapper Ray Vaughn, has shared a new 3-song EP, "Peer Pressure." The release follows Vaughn's recent signing to Top Dawg Entertainment, which represents acts like Kendrick Lamar, Isaiah Rashad and SZA.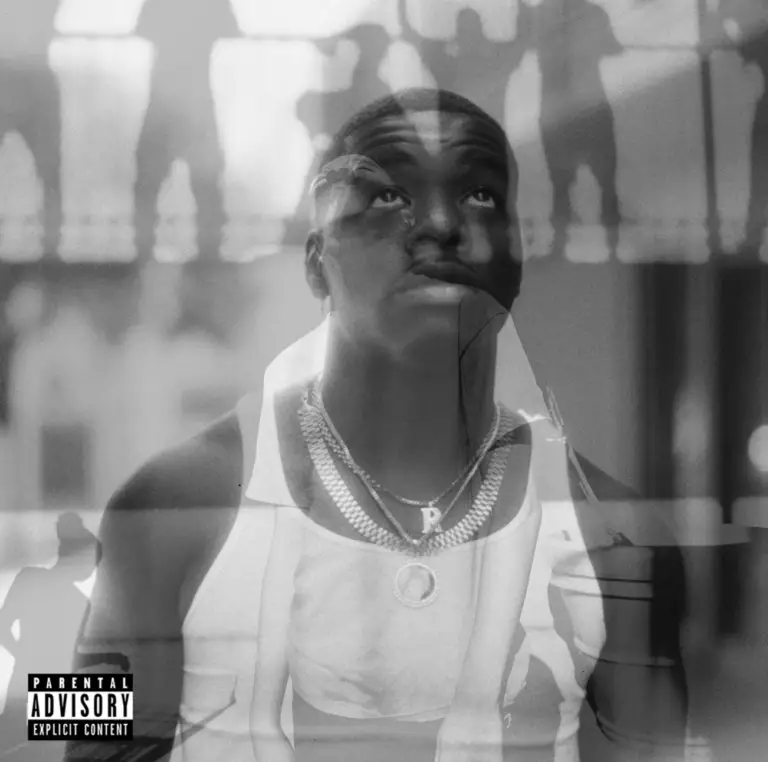 In a press release, TDE said the EP serves as an "appetizer for the full feast ahead." TDE first signed Vaughn in 2020, but "Peer Pressure" marks his introductory release on the label. The album announcement comes at a transitional time for TDE, after flagship artist Kendrick Lamar announced his departure from the label days earlier. 
The three tracks on "Peer Pressure" focus on Vaughn's lyricism, giving him an opportunity to tell his story. On opener "Not Allowed," Vaughn lays out his success– money, Givenchy, women– not as possibility, but destiny. Repeating "Ain't no way I'm gon' die broke," over breakneck production from Tariq Beats, the track feels at home with early work by label-mates ScHoolboy Q or Jay Rock. 
The following two tracks don't quite meet the pace set by "Not Allowed." "Top Shottas" slows things down a bit, offering a digestible and titular hook, but far less sonic intrigue."Tap," the final track, comes accompanied by a cinematic, visceral visual that expands the experience of the track. "Tap" stays in the ears mainly with its mesmerizing beat, adorned with echoing strings and twinkling piano riffs. Vaughn knows this when he slyly spits "I hear the beat and sprinkle crack on it." 
The most interesting moments on the project appear when Vaughn explores the duality of his experience; watching the effects of police violence and drugs perpetually harm those around him, regardless of his success, then fade into just another cause for action. On "Not Allowed," he spits: "Fuck a t-shirt, turn you to a trending topic/ Check my peephole 'cause the devil always knockin." A perfectly produced knock on the door ends the verse. It sounds so realistic one can't be blamed for pulling off their headphones and checking their own front door for police, opps, or whatever new demons might be at the door today. 
Though these first tracks are far from revolutionary, Vaughn's insightful eye into his past and present will fit right in with the introspective class of hip-hop/R&B talent TDE is known for. The "appetizer" may not be filling, but isn't that the point? Ray Vaughn certainly leaves enough on the table to warrant excitement for dinner.