Denise Parent, the beloved Hudson Valley guitarist known for her work with Grateful Dead cover band The Deadbeats and Brown Eyed Women, has released her first album of original music, The Songs In My Heart. 
Though Parent has been a songwriter and guitar player for the majority of her life, picking up a guitar for the first time at six years old, this is her first solo release. Parent wrote all songs herself.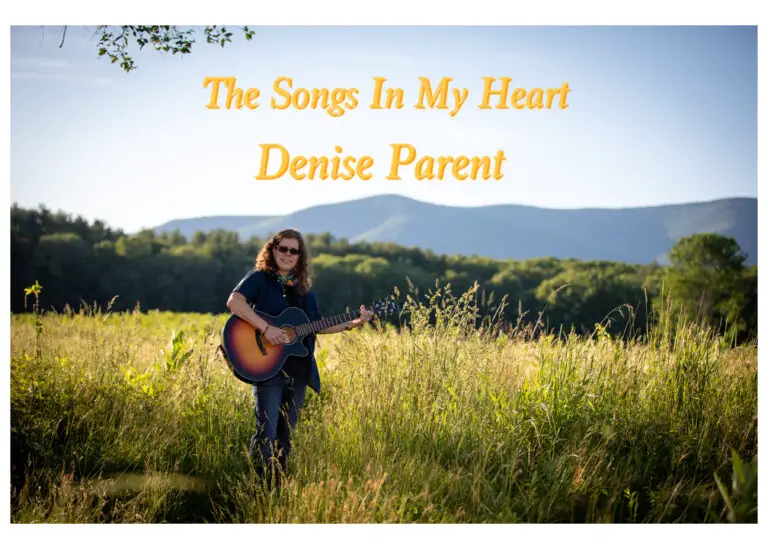 All of the tracks capture the warm, full quality of a live album. Parent's historic career of jamming with The Deadbeats and Brown Eyed Woman is apparent in her light style. Every instrument is apparent in its own uniqueness; the boxiness of the drums, the strummed acoustic guitar in comparison to soaring electric riffs. All of these songs beg to be heard in a smokey venue, where one can experience what decades of practice and natural talent look like. 
Deadbeats band members Mike Johnson and Dan Gerken contributed to the album as well; Gerken engineered the project. Gerken also contributed guitars, bass guitar and keyboards, while Johnson played guitar on "Morning Sun" and "Get Over It", songs the band have been playing together live for years. 
Much of Parent's music reflects on her own emotions, and the ways in which music has helped her speak to them. These really do feel like songs that live in her heart, little reminders of how to stay hopeful and loving through life's many seasons. On the poignant and bluesy "Morning Sun," Parent sings: "It's so hard to feel it all the time/To wait it out just for a little shine." The jaunty tempo sets the perfect tone for the mournful lyrics. Ultimately, as hard as it gets, the tune encourages one to just keep trucking along. 
The album sends the message that for Parent, that shine has been music, and shine is something she's keen on sharing. On "Hey Darlin," a chugging minor-key groove, Parent seeks to bring love and happiness to the titular character. As a song that seeks to make someone move, the insane electric guitar breakdowns throughout surely help. 
On album opener "Shangri-La," Denise Parent tells the story of a family growing together over time, finding their own version of happiness and paradise together. The song echoes a statement by Parent from her press release: "I thank my musical mothers and fathers and brothers and sisters for inspiring me to create and to sing and to play my heart out. I thank every artist and thinker who ever made me think twice about something, and who opened my mind and my heart." These musical family members allowed her to make that journey, complicated and never quite complete, to her own musical Shangri-La.
A musician who has made her career performing covers, Parent's solo music reflects the way the simple art of music has allowed her expression for a wide range of deep emotions. From the joyful freedom and peace of "Shangri-La" to the jauntily mournful "Morning Sun," to the it-gets-better anthem "Get Over It," all the songs have a message of making it through. Things will get better, happiness will come again, and if you listen in, Parent's music just may help guide you there. 
Key Tracks: Shangri La, Morning Sun, Hey Darlin