Halsey dropped her powerful new album If I Can't Have Love, I Want Power which was produced by Nine Inch Nails member Trent Reznor on August 27, 2021. With Reznor and Atticus Ross producing the album it transcends through multiple genres bringing industrial, rock, grunge, and pop all together and takes risks all along the way. The album's release coincides with an hour-long IMAX film under the same name that features Halsey in the lead role and features music from the album.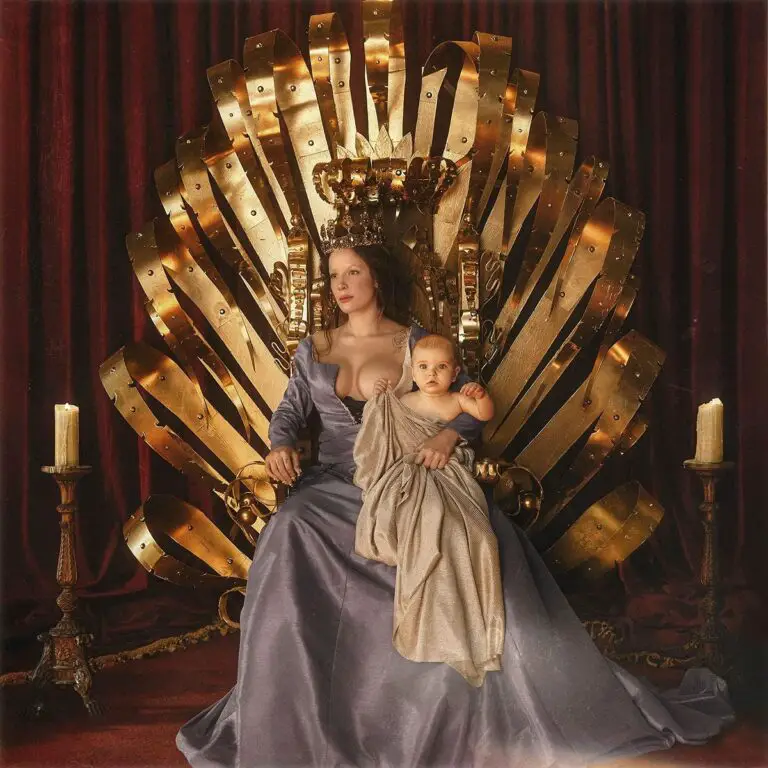 Ashley Nicolette Frangipane, or more commonly known for their stage name Halsey, was born and raised in Edison, New Jersey. They spent much of their young adulthood visiting NYC and ended up living in Manhattan briefly before getting their big break with their song "Ghost" which was released on her soundcloud and ended up gaining lots of popularity. They ended up signing with Astralwerks because of their offer of retaining creative control. She debuted her first EP titled Room 93 on October 28, 2014. Since then they have released four albums titled Badlands on August 28, 2014, Hopeless Fountain in Kingdom on June 2, 2017, Manic on January 17, 2020 and finally her newest album If I Can't Have Love, I Want Power on August 27, 2021.
Halsey's original album, Badlands, fell into the indie-pop realms but her next two albums seemed to be more or less strictly pop. Halsey has never been one to cater to the audience and refuses to be anything but themselves. This album though takes more risks than the previous albums both is subject matter and musically. If I Can't Have Love, I Want Power steps away from the pop sound Halsey has become known for to make way for something different and I would argue better. The album is stronger and has more depth to it than her previous albums and really feels like Halsey has come into their true sound. 
Although the album as a whole was very good there were a couple songs that stole the show and were definitely the stars of the album. "Easier than Lying" was one of those songs that really pushed the album to being a bop. You can definitely hear the influence of Reznor in this song. It is probably the hardest song Halsey has released. The continuous leading drum line combined with the distorted heavy bass line in combination with Halsey's harder and grungier voice is a new sound for the artist and it suits them perfectly. Listening to it you never would have thought this was a new sound for them if you didn't already know this was a step away from their pervious sound. It feels natural and like the sound she was meant to make.
Another song that really made the album was "Girl is a Gun." It uses a continuous leading drum line and a bouncy bass line combined with synth to make a song where, without even trying to, the listener finds them self bobbing along to it. It has a 90s drum and bass feel that's addicting. It's not as hard as "Easier than Lying" but definitely pushes Halsey out of the strictly dickly pop realms they have been more known for before this album. It's catchy chorus and driving beat make it the kind of song where if it came up on your recommended playlist you would be checking to see who it was by and saving the song before it's even over. 
The last song that has to be mentioned is "Darling." This song isn't like any other on the album. It features a simple fingerpicking guitar and Halsey doing harmonies with it for the majority of the song. It's not hard but it's a risk. It's not flashy but it's honest. It makes you feel the bittersweetness of life and the hope and love for new life. The song is definitely a nod to Halsey's child who was born shortly before the album's release and to which they were pregnant with during the making of the album. The simplicity of it musically gives the chance for the lyrics to really be the star of the song and make the listener really focus on what Halsey is feeling.
Although you should really listen to the entire album in order, if you are looking to checkout a song or two to see if it's your cup of tea, any of these would be a great place to start. Anytime an artist changes up their sound it is a risk for them especially when they are moving away from a classically popular sound to something else. Not every attempt is successful. Halsey has taken this leap of faith and has landed with flying colors. 
The full album is available on all streaming platforms. The accompanying film is available via Global IMAX. Showings, available dates, and locations can be found here.